How ugly grocery delivery services went mainstream during the pandemic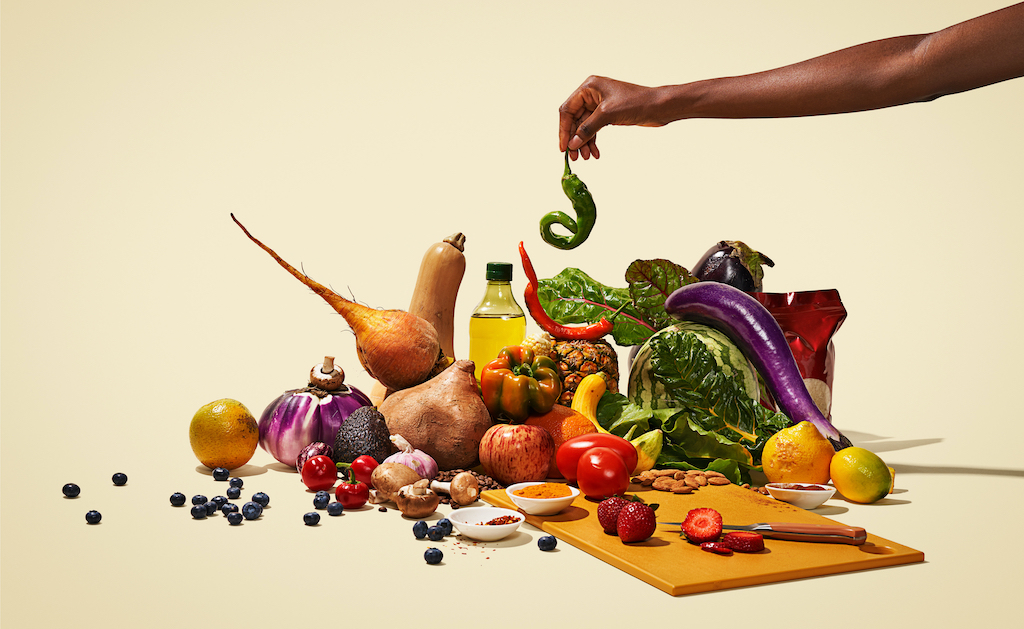 Even ugly groceries got a boost during the pandemic. 
As stockpiling began, consumers looked to delivery for procuring lockdown staples. A year ago 81% of consumers had never bought groceries online, according to a Gallup study. That dipped to nearly 79% of shoppers having ordered them online sometime during the pandemic. Meanwhile, U.S. online grocery sales went from $1.2 billion in mid-2019 to $7.2 billion during the same period in 2020.
Around that same time, startups that source and package groceries unwanted by retailers — usually for aesthetic purposes — got a second look from shoppers. Among these services are Misfits Market, Imperfect Foods and Hungry Harvest, which all promise fresh and organic produce at 30% to 40% cheaper than traditional supermarkets. These startups told Modern Retail that they've witnessed record demand — some even seeing triple digit growth in subscriber acquisition, as well as a strong retention rate.
Martha Hale, chief merchandising officer at Imperfect Foods, said the past 11 months have helped the brand widen its offerings even further. Imperfect Foods — which said it saw a 40% rise in the active user base since March 2020 — has seen the average order value increase from about $45 to almost $60 since last April.
The company, which launched in 2015, initially offered a pre-set mix of fruit and vegetables, similar to CSA boxes. Now it's beginning to expand its offerings. In recent months, Imperfect Foods began offering add-on items like canned food, milk, butter and proteins, with the latest categories being vegan and plant-based items. An expansion into health and beauty categories also began earlier in 2021.
The spike in demand caused Imperfect Foods to seek out new suppliers. It's inked new deals with food companies as well as event and cruise line food caterers. "We've been able to be imaginative," Hale said. For example, Imperfect's new baked goods private label is sourced from an East Coast bakery that previously sold to restaurants. Still, Hale said the company has a fairly limited SKU number. Her team, however, is working to double them in size this year.
Misfits Market, which recently closed a $85 million Series B round of funding, told Modern Retail it is focusing on growing its private label and improving margins — as well as doubling down on the customer experience. The service, which launched in 2018, expanded to 10 new states in the past year. Like Imperfect Foods, the brand's website offers curated weekly or bi-weekly produce boxes, along with marketplace items that range from nuts and seeds to dairy products.
It too witnessed big demand shifts over the last year. Misfits said it saw a 400% spike in consumer demand during the pandemic, including 7X user growth during March and April 2020, leading the company to hire an additional 400 employees since.
Still, supply chain challenges are inevitable when it comes to direct-to-consumer grocery fulfillment, Misfits Market founder Abhi Ramesh told Modern Retail. The company, which shut off marketing and implemented a customer waitlist last spring, quadrupled its New Jersey warehouse facility workforce overnight to meet demand, said Ramesh. "We've also added a West Coast headquarters in Utah to help distribution in the west," he said.
Misfits' items are sourced from both bigger vendors and smaller partner farmers. "Being an online aggregator of small farms and CPG manufacturers presents big operational challenges when demand spikes," Ramesh explained. At the start of the pandemic when suppliers needed to offload unused inventory, Misfits' facility dealt with an uptick in sporadic truck deliveries wholesale groceries. "When scaling, you have to consider how it'll affect both the small and larger suppliers," she explained. 
The pandemic has also presented a chance for regional players in the categories. Hungry Harvest, a "farm to doorstep" produce service, has also fast-tracked its growth over the past year. This has mainly consisted of adding East Coast cities and states from Massachusetts down to south Florida, including the Washington D.C. and Philadelphia metro areas. The Midwest will be the next focus for the Baltimore-based service.
Founder Evan Lutz told Modern Retail the company attracted its biggest customer cohort in the past year, along with increases in retention and average order value. Following this initial wave of demand, the focus is now on keeping subscribers. "I'd say that with stockpiling being down, we're no longer powered by Covid," Ramesh said. "For many, it's about convenience and alternative choices to traditional grocery shopping. The service said its retention strategy includes expanding into more CPG categories and non-produce offerings, as well as investing in the site's technology stack.
Barb Renner, vice chairman and U.S. consumer products leader at Deloitte, said that most shoppers don't appreciate the food loss that retailers go through, which these services market as core differentiators. "It's a purpose-driven service that offers cheaper alternatives," said Renner. 
Promising less-than-perfect items has become a ripe branding opportunity, she explained. "Customers have gotten more knowledgeable about the model," Renner said. "We foresee restaurants and branding their ingredient sourcing as 'ugly'."