How Starbucks workers' unionizing efforts are leading a national groundswell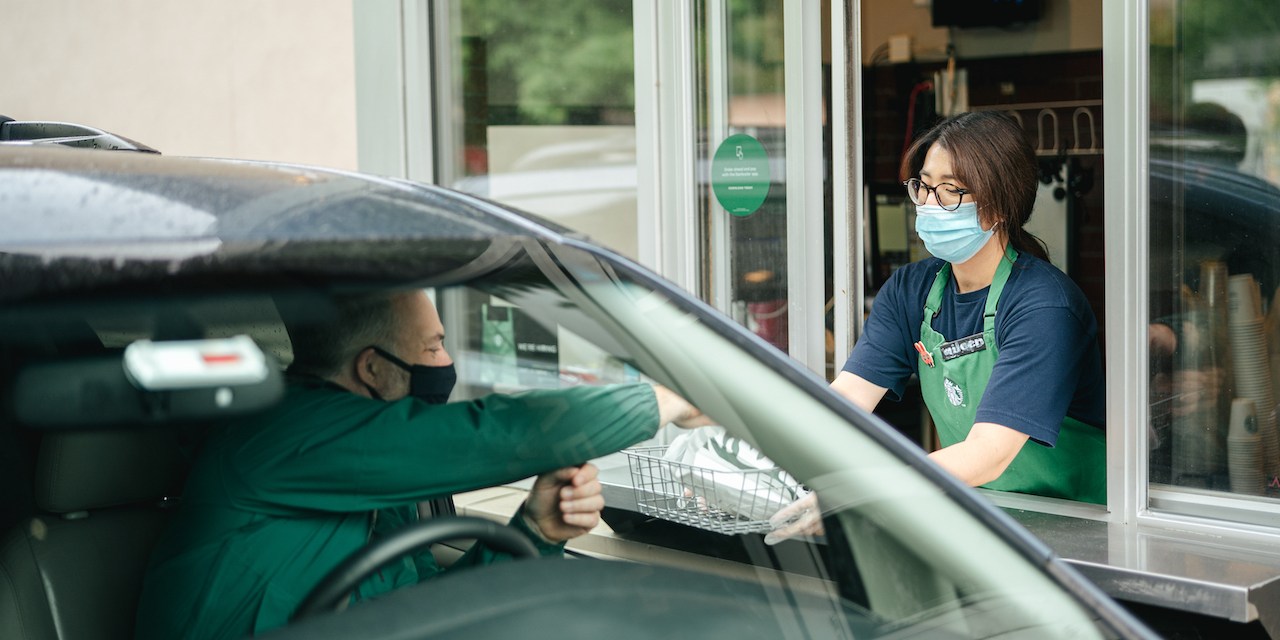 The past May saw the highest number of union elections in the United States since at least a year before the pandemic, with an increasing number of votes happening in retail and service sectors following the Starbucks stores across the country.
Data from the National Labor Relations Board for May 2022 elections shows 144 certified union elections nationwide. That's the most seen since going back to fiscal year 2019, before the coronavirus pandemic upended modern workplaces. That year, the highest monthly count was 116 in July 2019.
Of all the certified elections in May 2022, about 56 of them were Starbucks stores, making the coffee chain a leader in the new organizing movement. Workers' rights experts say the swell is attributable to a grassroots movement from workers who are fed up with low pay or unsafe working conditions, while retailers are left with the options of pushing back against the movement or recognizing it outright.
"Coming out of the pandemic, we're seeing unbridled frustration from workers who have known for a long time that they're not being treated fairly, but I think the pandemic really underscored it," said Steve Smith, communications director with the California Labor Federation.
So far this fiscal year, which began in October 2021, there were 16,926 workers who supported a union out of roughly 26,400 valid votes across 144 organizations. That's just over double the 8,170 individuals who cast a valid vote for a union from October 2020 through May 2021.
Smith said what's unique about this moment of organizing is that the efforts are being initiated by the workers themselves. His group, the state affiliation for SEIU, had a pair of young Starbucks workers who unionized their store at its recent Sacramento conference.
"These are workers really taking on some of the biggest corporations in the world, on their own in a lot of ways," he said. "There's no question about that and this would not be happening without that leadership."
Some more recent examples include:
In response, many companies are pushing back against union messaging. Starbucks' messaging has cast unions as a third party that will not operate in workers' best interests. CEO Howard Schultz has said the company will not negotiate with a union, and credited the swell of stores to the acting out of upset young workers.
"Across the negotiating table, we'll hear a shared voice, mediated through a third-party — one who is coming to know who we are and how we operate for the first time," reads a public-facing message from the company on its new partner-focused website.  "This could lead to lengthier discussions as the parties bargain with each other."
The anti-union positioning has drawn legal action: a consolidated complaint from the National Labor Relations Board filed in May includes more than 200 allegations of unfair labor practices in a group of Buffalo, New York,  stores that were the first to launch the unionization wave in the latter part of 2021. The complaint alleges Starbucks committed labor law violations like promising workers benefits if they stopped organizing and closing stores early to hold anti-union meetings that cost the employees their compensation. A recent filing seeks to reinstate seven Starbucks workers who were fired, allegedly for their union activity.
A representative for Starbucks did not return a request for comment about the Buffalo store filings.
Ken Jacobs, chair of the UC Berkeley Center for Labor Research and Education, said that casting unions as third-parties may not work as well as intended, as workers are leading this movement themselves rather than being approached by a union.
"They [Starbucks] are spending an extraordinary amount of money on efforts that are failing, and that create bad workplace relations," he said. Jacobs credited the Starbucks organization movement with inspiring workers both within the chain and at other locations.
"Hope is contagious, and organizing is contagious," Jacbobs said. "The desire to address conditions in their own workplace, and to have power over the issues that affect an essential part of their lives is contagious, and it's spreading."
Ande Hernandez, a southern California Starbucks employee who recently led efforts to unionize her store in La Quinta, California, said she was at a turning point on whether to leave Starbucks when she began to hear about the unionization efforts last fall. The union passed this month with a 5-4 vote.
She said staffing issues are a big concern at her particular location, with some shifts just having two workers that lead to the store being designated as drive-thru only. Such shifts mean working at "max capacity," Hernandez said, and having to juggle responsibilities like cleaning, order-take down, drink preparation and food preparation that would typically be handed by a staff of four to six people.
While Starbucks has not voluntarily recognized any unions to date of the more than 170 that have been unionized, Hernandez said she hopes to get to a point where the company will negotiate contracts with individual stores or a contract that will cover all unionized Starbucks. She said she wants to stay with the company to see what the future holds now that her store has officially unionized and wants to continue to speak up about worker's rights at her company.
"I've never put so much energy into anything in my life as I have forming this union," she said. "I think because I really believe in it."