How fast fashion players like Zara and H&M are staying relevant in 2022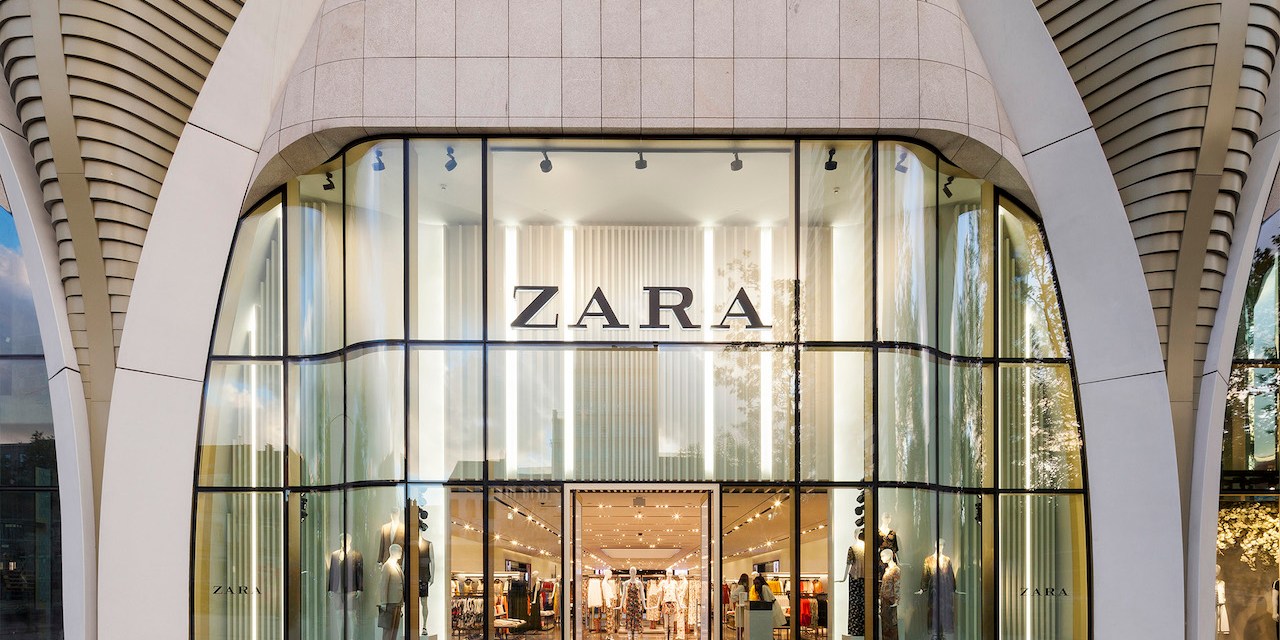 Inditex
Fast fashion has had a bumpy few years, but recent earnings shine a more positive light.
While some apparel retailers have reported less-than-stellar financial results (often citing supply chain woes), other big fast fashion names like H&M, Zara and Uniqlo are beginning to grow beyond pre-pandemic levels. This is happening while digital disruptors like Shein continued to gain steam throughout the past year.
What certainly catalyzed this shift was the fact that many countries opened back up in varying degrees in 2021, meaning more people needed new clothes. But also underpinning this recent sales growth was an industry-wide realization that these apparel businesses are long-overdue for a bigger e-commerce strategy. More of these players have been boosting their e-commerce presences and cleaning up their websites. What's more, some have been focusing more on trends like sustainability, as well as dabbling in new digital technology like NFTs.
Recent results
A number of fast fashion retailers reported increasingly better results over 2021. Last September, Zara-parent Inditex said its sales in that second quarter had surpassed its pre-pandemic revenue, up 7% from 2019. Then, the following quarter, that streak continued with sales rising 10% on a constant currency basis, as compared to 2019.
"What you have seen over recent months, the way the group has managed some very difficult market conditions and the fact that we are already above pre-pandemic levels, says it all," said Inditex's executive chairman Pablo Isla at the company's call with investors.
H&M had a similarly positive recent earnings. While it was unable to surpass pre-pandemic sales in the second quarter, the company announced last December that its 2021 between September and November matched those of 2021.
"The H&M group's strong recovery continues," the company wrote in its press release. "Customers are showing that they appreciate the collections and being able to shop where, when and how they choose."
Meanwhile, Uniqlo-parent Fast Retailing reported overall positive results, thanks primarily to growth in regions like North America, Europe and Southeast Asia (it disclosed declining sales in both Greater China and Japan). Still, its overall revenue and profits were up from results the same quarter in 201
A new digital fast fashion landscape
Digital transformation is the root of a lot of these retailers' strategies. Jessica Ramirez, a research analyst at Jane Hali and Associates, used to conduct much of her research by going into stores and seeing what was available. But the pandemic changed all that. Now, she does most of her research online, perusing retailer websites to see the selection and experience. "In the last six months, I've seen most websites be much better merchandized than they've ever been before," she said.
While some of the retailers don't break out how much of their sales come from digital versus brick-and-mortar, many pointed to a continuing online acceleration. Inditex's Pablo Isla said that the "strong trajectory of online sales that we saw last year has, of course, continued in 2021." Fast Retailing, meanwhile, didn't specifically disclose e-commerce sales this quarter, but said in the previous quarter that North American digital sales grew up 70%.
"With regards to e-commerce, we are accelerating the building of a framework that will promote our main business by melding online and physical stores so we can offer as many of the products and information that customers want, whenever they want them," Fast Retailing said in this most recent earnings report.
Similarly, H&M didn't break out e-commerce sales in this most recent release, but disclosed last July that e-commerce sales grew 40% year-over-year in the first six months of 2021.
Growing competition from startups likely plays a role. Apps that sell clothes on the cheap have become huge. Shein, for example, dethroned Amazon in 2021 to become the most downloaded app in the U.S.
But some of the older players are trying to keep up. According to data from Sensor Tower, H&M jumped from the seventh most downloaded fast fashion app in the U.S. in the fourth quarter of 2020 to the fifth that same period in 2021. What's more, all of those apps saw year-over-year download growth in the fourth quarter of 2021, with Zara growing 4% and H&M growing 3% (Uniqlo also saw a 6% year-over-year jump in downloads that same period too).
Of course, even with the growth, Shein still has more scale; it saw 4.9 million downloads in the fourth quarter of 2021, compared to 772,000 for H&M.
Newfound focuses
Beyond this ever-growing focus on digital, "there are different factors for why [many fast-fashion retailers] are performing pretty well," said Ramirez. One big one is simply the fact that the world began to open up last year. "Consumers started stepping of their homes," Ramirez said. As a result, nearly every retailer "benefitted from pent-up demand."
But there are some other factors at play as well. For one, many of the fast-fashion leaders seem to be more quickly responding to customer demands. "We're seeing the rise of resale, sustainability and, now, NFTs," said Ramirez, "and fast fashion has actually been adopting it."
H&M this year, for example, announced a new line of products made from recycled materials. Zara has a recycling program called 'Close The Loop'. And Fast Retailing, at its most recent earnings, highlighted a new initiative "geared toward achieving a sustainable society and business growth by 2030."
Much of these moves could be read as pure marketing — as many watchdog organizations still rank these retailers' practices as less than ideal. Even so, said Ramirez, "it seems to be a bigger, wider push these days."
They aren't the only fast-fashion players feeling the heat about sustainability. Recent reports have highlighted allegedly poor working conditions in the factories where much of Shein's clothing is manufactured. As a result, Shein — a company that has historically spoken very little to press — issued a statement saying it was launching an investigation into the matter.
What's more, some of these retailers have begun dabbling in new types of digital programming. Zara released a collection of NFTs late last year, and H&M just launched a virtual fashion collection with Maisie Williams.
Most of these examples are small, and perhaps done mostly for marketing appeal. But they provide some context for how the fast fashion retailers are trying to respond to modern pressures.
"The majority of the retailers during this time," said Ramirez, "upped their game in terms of how their digital channels work."