How Cuisinart managed wholesale relationships during peak demand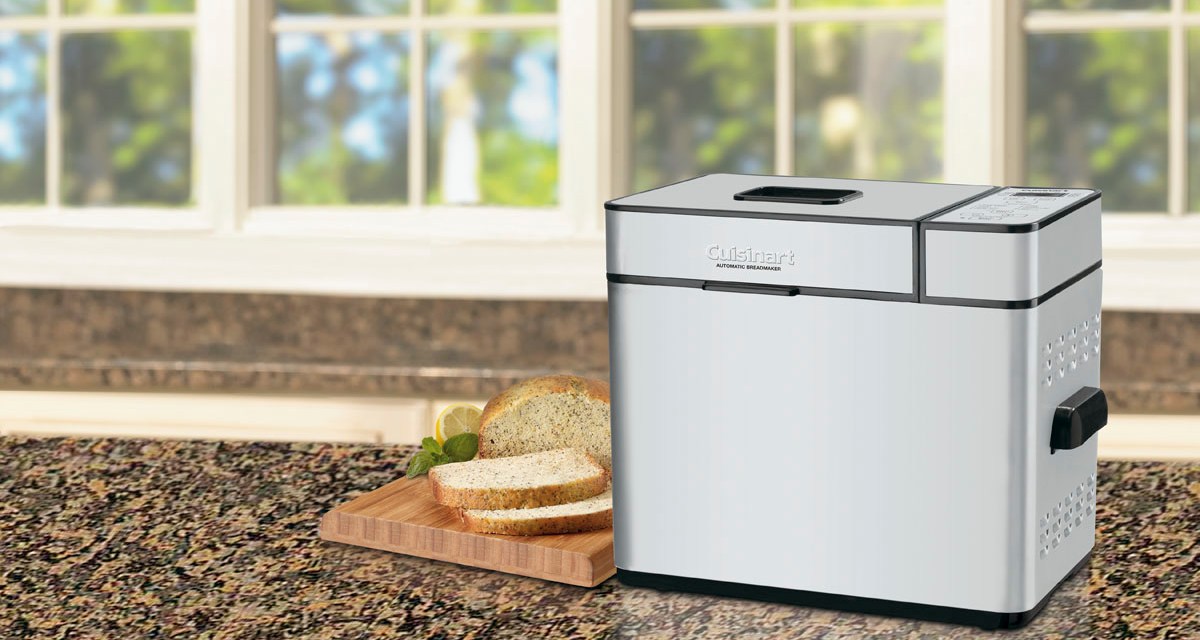 Image via Cuisinart
Like many homeware brands, Cuisinart experienced a surge in popularity during lockdowns.
The consumer demand for its products, especially trendy appliances like air fryers and bread makers, prompted Cuisinart to make some changes to how it works with retailers. Specifically, it encouraged more retailers to sign up for its digital wholesale catalog — which gives them a one-stop shop for Cuisinart's marketing and communication — and modified marketing campaigns to highlight popular products during peak times.
It's yet another example of how the wholesale cycle has changed. Rather than working with retailers on quarterly campaigns, brands and retailers now have to work together to respond to increased demand for specific items in real-time. 
Michael McNulty, senior e-commerce marketing manager at Cuisinart, told Modern Retail that balancing these wholesale partnerships during lockdowns was essential to the company's success. 
Through this backend, powered by its vendor Salsify, Cuisinart allows retailers to place and receive orders on-hand inventory without having them wait on manual placement and approvals. While Cuisinart began to build the digital catalog program in 2019, it was limited to Cuisinart's top wholesale accounts until the pandemic. Its popularity surged last spring and summer, when stores were shut down and e-commerce sales took off.
In the catalog, buyers can view digital and customized product catalogues, which Cuisinart curates based on the type of retailer and its needs. For example, buyers can narrow their search down to specific cookware or accessories categories, which helps narrow down the brand's 2,500 SKUs.
The program helped keep shipping windows tight — within Cuisinart's standard three to five day range — when many retailers shut down stores and reallocated inventory to their e-commerce channels. "Our operations team worked in tandem with planning, allowing them to immediately allocate incoming goods to retailers to shorten the distribution window," McNulty explained. While Cuisinart does allow drop ship for select retailers, that option is typically for last minute orders for retailers looking for a few days turnaround time, said McNulty.
The digital integration has been popular "because it takes minutes to set up and start using," McNulty said. He added: "to date, we have our top 20 retailers participating in the program," which includes Walmart and Macy's. 
Throughout 2020, Cuisinart's supply chain was challenged by the fact that it would see huge spikes in demand for certain products, depending on the culinary trends at the time. For example, Cuisinart reported a double digit year-over-year demand increase for bread makers. "We took immediate action on the planning side of the business to increase production," McNulty said. 
Additionally, Cuisinart modified certain marketing campaigns to highlight quarantine-friendly products, including coffee makers and baking equipment, during peak popularity times. While air fryers were nothing new at the onset of the pandemic, Tik Tok influencers helped popularize their use by showcasing trendy recipes; examples include air fried Oreos and baked oatmeal. The Cuisinart marketing team increased search spend to take advantage of demand. "We also actively promote the retailers that have specific highly-searched products in stock," McNulty said.
Wholesale in particular is increasingly becoming an important part of brands' strategies, even ones that began with direct-to-consumer models.  
Courtney Hedges, vp of digital marketing at LiveArea, which works with brands like L'Oreal and Crocs on digital distribution, said that, more than ever, legacy brands are looking to keep retail partners through the use of digital tools. These help communicate the most up-to-date information about products, inventory and promotions. "It's all about the right product at the right time and in the right place," Hedges said.
For Cuisinart, which was founded in 1971, keeping up with the ebbs and flows of their products' demand is essential to competing online. This is especially true during peak seasons, like the holidays, McNulty said.
"We want to be able to keep up with consumers' needs by making sure our retailers are taken care of," he said.