How City Hive is courting liquor shops with white label tools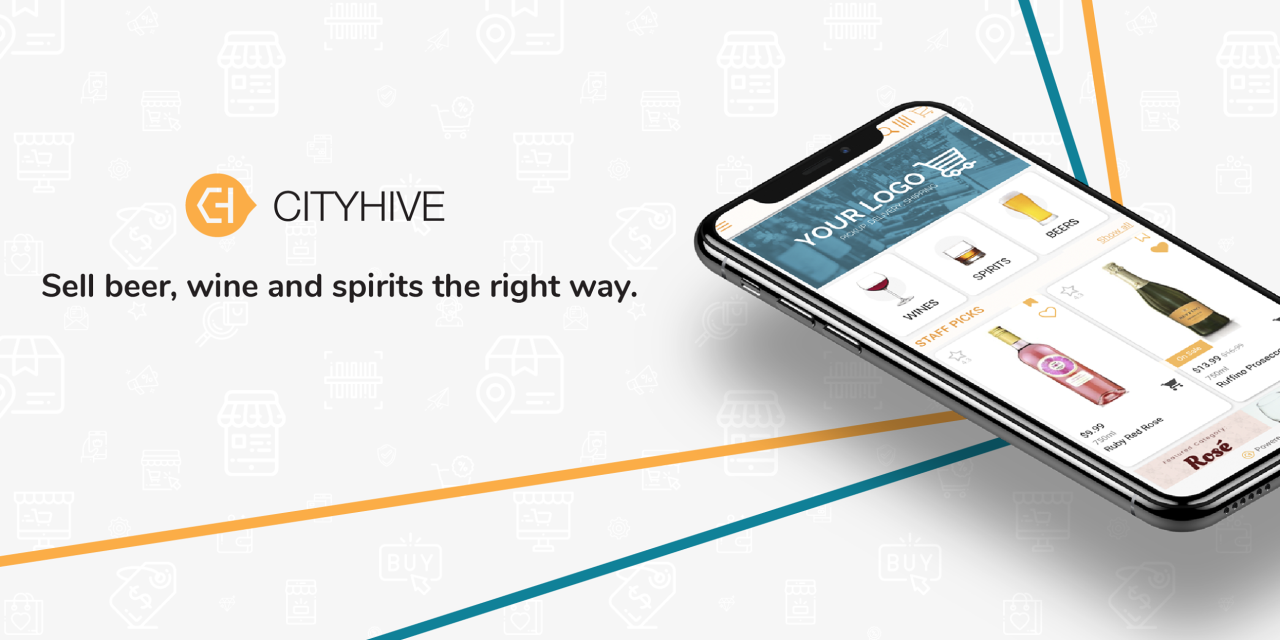 Image via City Hive
As the alcohol delivery space begins consolidating, newer entrants are trying to undercut bigger players. 
One startup attempting to offer liquor shops an alternative to growing giants like Drizly is City Hive, which provides merchants with a white label e-commerce web and mobile experience. The idea is to create a direct link between consumers and local shops, which allows merchants to own and utilize their customer data, CEO Roi Kliper told Modern Retail. 
The New York-based company was founded back in 2014, and had been gradually growing over the years. However, the company experienced exponential growth during the pandemic, with an 1,100% online sales increase, said Kliper. The platform also grew its footprint by over 80% between March 2020 and May 2020, and processed approximately $500 million in online alcohol sales during 2020.
Third-party marketplaces, including Drizly and Uber Eats, tend to control the marketing and merchant visibility, said Kliper. His pitch is that "City Hive gives retailers full ownership of their customers and complete control of all aspects of their business." Currently, the City Hive platform is used by over 2,500 independent retailers across 36 U.S. states and 730 cities, which includes large regional chains to small family-owned stores, said Kliper.
"Our mission is to put control back into retailers' hands and support healthy growth of independent businesses," Kliper said. The company is positioning itself as an affordable fulfillment option for small business, "especially now that digital has become essential for independent businesses to remain strong and competitive," Kliper said.
One advantage that City Hive has, Kliper said, is that the platform "is tailored to the liquor industry and offers a single platform for store owners to manage all of their digital needs." These include general product inventory tools, pricing strategy, fraud protection, order fulfillment and pick and pack as well as driver tracking. As part of its client suite, the platform also offers built-in marketing tools, such as customer relationship management (CRM) and customer analytics, mobile and email marketing communications and a store-specific loyalty program. The loyalty program is currently used by about 50% of the stores on the platform, Kliper said.
To compete with large marketplaces, City Hive promises a "no setup fee and no contract" start. The company charges merchants a flat monthly fee — between $49 and $249 — based on the number of digital users. The platform charges about a 2.5% fee per transaction. In comparison, Drizly clients are subjected to a monthly licensing fee, which ranges from $100 to $10,000, and depends on the merchants' delivery volume and served zones, among others. Drizly also charges customers a delivery fee on each transaction, which merchants can choose to have passed onto them.
Back in January, Uber announced its acquisition of Drizly in a $1.1 billion of stock and cash deal. The buy-out followed Uber's acquisition of competitor Postmates, which also offers alcohol delivery. The Drizly purchase also came after a big year for Drizly, which experienced over 300% year-over-year revenue growth in 2020. Drizly is currently available in 1,400 cities across the country, and is available to over 100 million customers across the U.S. and Canada, according to the company. Other national competitors in the alcohol delivery space include Minibar, which offers on-demand delivery in over 50 U.S. cities and standard shipping to 40 states.
According to Kliper, the number of consumers engaging online with stores that use City Hive spiked during the height of the lockdown. "But since that time, we've seen engagement stabilize at about 15%, or three times what we saw pre-pandemic," he said.
As Coresight Research's latest report on last mile delivery showed, U.S. online retail sales surged 33.7% year-over-year in 2020. It estimated that sales will see low-single-digit growth in 2021, bringing the e-commerce market to about $766 billion.
Owning the fulfillment process — from pick and packing to last mile delivery — has become a competitive advantage in the past year, said Deborah Weinswig, CEO and founder of Coresight Research. This is why, she explained, once-fringe services like buy online pickup in store (BOPIS) and curbside pickup are now critical functions of retailers' offerings. 
In turn, City Hive expects client demand for its digital tools to continue — despite dining and hospitality's gradual return.
"We expect to see adoption of online ordering continue to grow over the years at a reasonable pace," Kliper concluded. "The biggest development to come out of this is the recognition that digital is not a separate platform from a store's overall business."