How Blk & Bold became Amazon's best selling coffee brand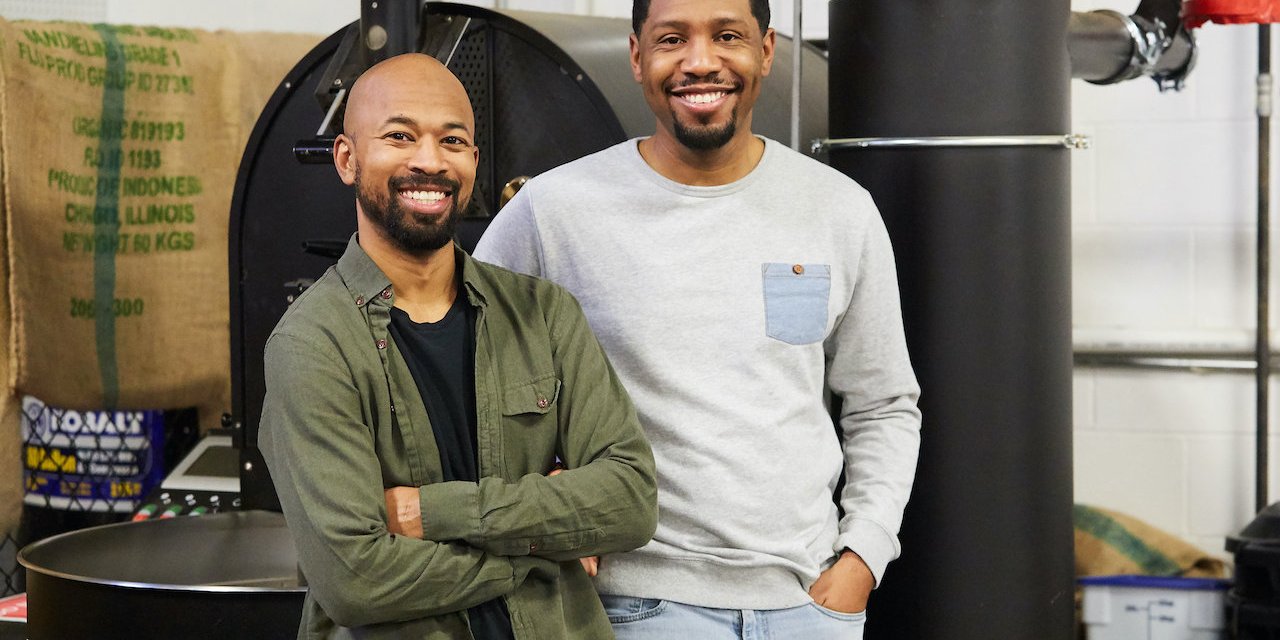 Blk & Bold, a black owned nationally-distributed coffee brand saw a 1,400% sales surge this past month. Founded in Des Moines, Iowa by childhood friends Pernell Cezar and Rod Johnson in 2018, Blk & Bold is now the top-selling new coffee brand on Amazon. This was partly due to the increased demand for home-brewed beans when people moved to working remotely, but is also a result of its early decision to focus on e-commerce. 
The idea for the coffee and tea assortment came from a gap the duo saw in the market: offering a more approachable specialty coffee experience for everyday consumers while still differentiating it from the sea of brands on store shelves and online. This is done, the founders said, by tapping into their own story and the mission behind the brand. For example, having an "impact model at its core," including donating 5% of proceeds toward domestic issues to help eradicate youth homelessness and addressing food insecurities.
Cezar and Johnson spoke to Modern Retail about running a growing coffee brand, foregoing shops in favor of DTC, and reinvesting back into the brand as it grows.
How would you describe your overall Target strategy?
Pernell Cezar: Earlier this year, we became available at Target and then Whole Foods, helping validate the branding in the wholesale retail space. So when demand from our wholesale partners tapered, we were able to shift focus to Amazon and accelerate our existing strategy by being available on there. Because we've had a national delivery infrastructure already in place, we had a head start on e-commerce that other brands on there didn't at the pandemic's start. 
Amazon actually has a limited number of the big brand names because the economics of shipping coffee is expensive. Our core model, which is to reach more markets without the overhead of coffee shops, ended up being an advantage. The platform has been huge in driving awareness to the quality and convenience we're offering, which is what boosted this spike. 
Did you increase marketing spend to capitalize on the boom?
Cezar: There aren't many founder-driven brands in this area that are actually national — especially ones with an impact message. We've mostly relied on organic traffic via press, and telling our story around the Target launch, for example. Tapping into the community with the help of black media has helped introduce people to the brand. For example, our partnership with Kelly Rowland was one point of differentiation that showed a different side of the coffee industry. That, combined with the product quality and right price point has helped bring customers to us, as opposed to forcing us to find them.
How do you go about improving the margins on specialty coffee, which is typically expensive to source and ship?
Cezar: Two years ago, being bootstrapped and with a background in retail and distribution, we saw an opportunity to source from farmers in long term partnerships. We don't have coffee shops, making investing in sourcing and fulfillment possible. We're intentional with the economics of every single item and what we choose to scale up to bring to market. As we continue to grow beyond the foundation of coffee and tea — whether it's single serve items — we'll continue to monitor whether there's market adoption for them.
We have room to build healthier margins digitally, because our capital isn't tied to square footage and foot traffic. For us, it's about reinvesting revenue back into sourcing and continuing making the product attainable.
Rod Johnson: We could have started a coffee shop in our community, but we wanted to take this nationally from the beginning with retail partners and a digital presence.
What's next for the brand?
Cezar: On the distribution, we plan to step up distribution with our retail partners beyond Whole Foods and Target later this year and add more products to the portfolio. And we're moving to a larger commercial facility next month, so there is no turning back! We'll continue to scale up to hire more people, continue to grow our diverse employee base, giving people that look like us job opportunities.