'Hell for employees': Fast food workers say mobile orders are getting harder to keep up with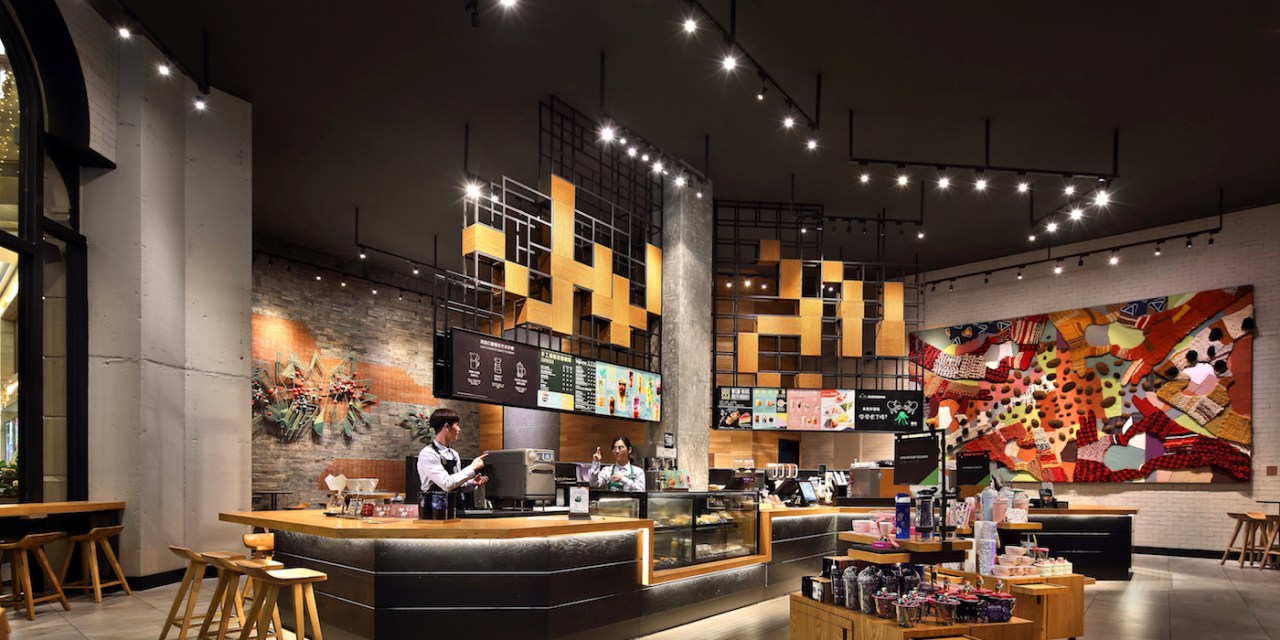 As the popularity of mobile orders skyrockets, fast food employees are scrambling to balance in-person and online orders.
Fast food chains are having a banner 2021, and digital orders, in particular, are driving this growth. Chipotle drove record revenue and profit growth in the third quarter of 2021. Digital orders accounted for 50% of Chipotle's 2021 orders, up from just 12% in the fourth quarter of 2018. At McDonald's, meanwhile, digital sales in the first half of 2021 were up 70% from the same period the year prior at a total $8 billion. However, while restaurant execs are pleased with the new revenue stream mobile orders have provided, restaurant workers are left scrambling.
Sky-high digital demand in concert with a nationwide labor crunch has left employees understaffed for even traditional in-store orders. Now, as these restaurants also encourage more people to place orders through apps, some restaurant employees find that it's near-impossible to keep up with the never-ending stream of requests.
Modern Retail spoke to four current and former employees at McDonald's, Starbucks, Whataburger and Sonic on the condition of anonymity. None of the aforementioned companies returned Modern Retail's request for comment. These employees discussed the challenges of the digital boom including out-of-stocks, ill-optimized store footprints and huge online orders during busy dining periods. Some of the answers have been edited for clarity and length
"We saw no extra pay for that extra work" 
A lot of [Starbucks] stores closed during the pandemic, so a lot of people started to order at a specific store. My store was that store… During the rare times we had four employees [working], I would be on register, having to cover all the mobile orders coming through warming and drip, while still having to  serve the 20 customers lined in store, ten outside of store and more stacking into that line. I was swamped on the register, and so was the bar. We had a specific machine for mobile orders on bar, but we still ran 20 to 40 minutes late on them. While you were there, trying your best… you could look up and see the restless, agitated faces of the customers.
Mobile orders in 2021 and 2020 were hell for employees: it was stressful and overworking, and we saw no extra pay for that extra work… How did we navigate these overwhelming daily mobile orders? We didn't. We couldn't. We have no power as workers to shut off mobile orders when we're 30 minutes behind because the moment that machine shuts down, corporate starts losing money for their pay-bonuses.
– A Toronto-based former Starbucks employee who left in August 
 "Out-of-stock items or broken machines are a very, very bad time"
Typically, we get one online order per about ten in-person orders. On days where we're getting 60-70 orders an hour, this is a real problem. Most online orders are massive, and there's no way to cancel them. The system still gives them priority, so now we're swamped and there's nothing to do but work our butts off. Drive-thru times regularly reach about 10 minutes during this. As soon as the customer can't hear us, we're yelling at each other, at our boss, at ourselves, because there's nothing we can do to ease up on what feels like a three to four hours-long nightmare. Thank God we're all sort of friends there or else none of us would make it through with our sanity intact.
Out-of-stock items or broken machines are a very, very, bad time. When we can't fulfill an order, we have to wait until the customer arrives and ask them what they would like instead. Best case scenario, they're a little disappointed but willing to take a substitution. Worst case, I've had a man throw his soda on me and drive away angrily because I couldn't get him the kind of shake he wanted. It often feels like people forget that everyone is just trying their best, and being out of bananas is not a personal slight against them.
– A New Jersey-based Sonic employee
"We don't have the equipment in the store to deal with another avenue for orders"
A lot of times, we get situations where the customer accidentally placed the order to the wrong store. And — in a lot of situations — the customer outright refuses [to accept that]. They acknowledge that they placed their order at the wrong store, but they're like, "why can't you guys do it as well?" We have no idea what your order is if you sent it to a store down the highway. So then they have to wait even longer, they're frustrated and then they just leave us a bad review with corporate. Then that ends up coming back on us.
Another big problem is when this [online ordering functionality] was added. It was added pre-pandemic… and it just happened to be good timing when the pandemic happened. But… we don't have the equipment in the store to deal with another avenue for orders. We have a grill and burger-making table for the lobby and then we have one for the drive-thru. We don't have a third one for the online orders. In the situations during rush times where we've got a full [restaurant], a full line in both of the drive-thru lanes, and six orders that just came through, we don't have the space.
– A Texas-based Whataburger employee
"Huge orders… we almost always knew, even before checking, that they were online orders"
[Corporate' messaging was] you're just doing what you're always doing. But it's like, [our work] just quadrupled. People order online much differently than what they order in the drive-thru. Huge orders… we almost always knew, even before checking, that they were online orders. I was the person that would either cook, or I worked on the line, on the table to make the food… All of a sudden a [single online] order would come in for 20 hamburgers, I'm not even kidding.
We basically did the orders in order that they appeared on our screen so you would get orders from outside [in the drive-thru] and then you had orders just pop up in front of them from online… We ended up with multiple cars that didn't get their order while we were just slammed with orders online.
– A former McDonald's employee in Kentucky who left in June.