Podcasts
// August 20, 2020 ■ 4 min read
GT Dave on the challenges of being a kombucha leader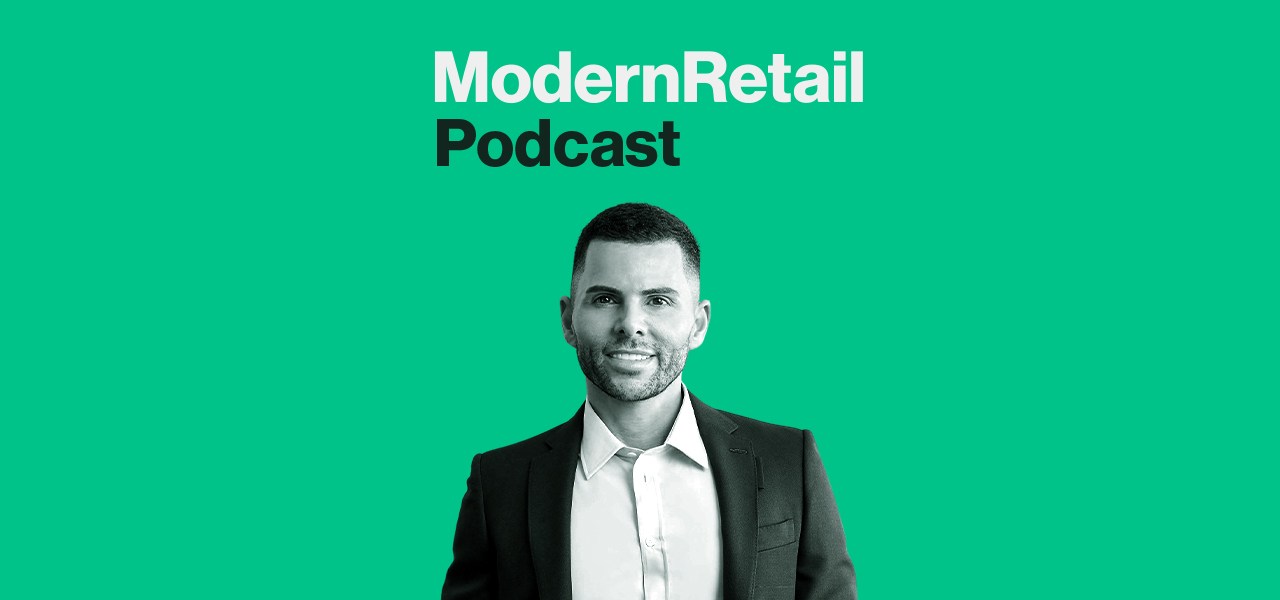 Subscribe: Apple Podcasts | Stitcher | Google Play | Spotify | RSS
Back when GT Dave, founder of GT's Living Food, single-handedly proved that there was a market for kombucha in the U.S., "probiotic" was hardly a buzzword. "Fortunately today, that hurdle or barrier is no longer there," Dave said on the Modern Retail Podcast.
Kombucha is big business; sales exceeded $480 million in 2019, according to Nielsen. GT's Living Foods, which was founded in 1995, makes for a big piece of that pie — 60% of it back in 2015, as he then told a profile writer.
He wouldn't provide an update to that figure for 2020, but did speak to the challenges presented by the pandemic, especially early on. "There was a time where anything that was considered single serve, like our 16-ounce bottle, was basically dead," Dave said about March and April.
In-store sales have since rebounded, and the company is taking its first steps in the direct-to-consumer space. "This quasi-subscription approach is something our fans have been waiting for a very long time and Covid kind of gave us that reason to explore it."
GT's other strategies for surviving the downturn include emphasizing the product's possible health benefits (or at least, its healthful reputation) and communicating with retailers about their common interests in keeping supply flowing.
Here are a few highlights from the conversation, which have been lightly edited for clarity.
The pandemic's effect on GT Dave
"I don't think any brand has been invincible to Covid. Even brands that are able to sell through ecomm have seen certain areas of their channels completely wiped out. We're certainly no exception. Fortunately, we're well positioned with our distribution and the channels we sell in that we didn't see any significant long-term interruption. But it definitely was a wild ride. To put it simply, it was an up, and then a down, and then a slow climb back up. There's many reasons for that. The behavior of the consumer dramatically changed within March and April this year. People were panic buying, they were going to the stores less frequently and buying different kinds of foods in different packaging. There was a time where anything that was considered single serve, like our 16-ounce bottle, was basically dead. It was multi-serve, family size, bulk packaging that you were seeing consumers buy. And of course, there was this remarkable shift toward making food at home. Certain foods like baked goods and milk and eggs started to skyrocket as kids were staying at home and parents were trying to find ways to stay busy and productive. So early on there was this time where we were like 'wow, not only are we having difficulty getting to the store, but we're seeing this dramatic shift in behavior that we need to make sure we're not forgotten about.'"
First steps in DTC
"This was something we've been wanting to do all along, but I think Covid certainly accelerated it: beefing up our presence in the ecomm world, or at least the direct-to-consumer world. The best way to do that was to do it in our own backyard, here in Los Angeles. We started to develop this direct-to-consumer program, where you can go on our website, order it, and within I think 48 hours the case will arrive at your front door. It was nice way for us to pilot that and slowly learn how we're going to do that on a greater scale. [The results] were incredible. Not only do our fans appreciate the way the products make them feel, but our products in many ways are part of people's daily lifestyle. We need to make sure they have access to this. This quasi-subscription approach is something our fans have been waiting for a very long time and Covid kind of gave us that reason to explore it."
The challenges of a fragile product
"In the ecomm space, it's rare that you see refrigerated products that have a short shelf-life really becoming a replacement for the brick-and-mortar. I'm not saying there's no opportunity. I definitely think there's a lot of upside. Having said that, you're actually seeing this trend in kombucha as well as adjacent categories that a lot of companies are modifying their recipes or their product packaging or ingredients to allow their products to be shelf-stable, not require refrigeration, be easier to ship… that's why you're seeing this proliferation of canned beverages, which to my mind are somewhat inferior to glass. A lot of people don't know that canned packaging is actually coated with plastic. It's that kind of conversation we'll need to have to make sure everyone totally understands."