Q&A
// October 11, 2021 ■ 4 min read
'Gamers are unstoppable': PepsiCo's Fabiola Torres on Rockstar Energy Drink's rebrand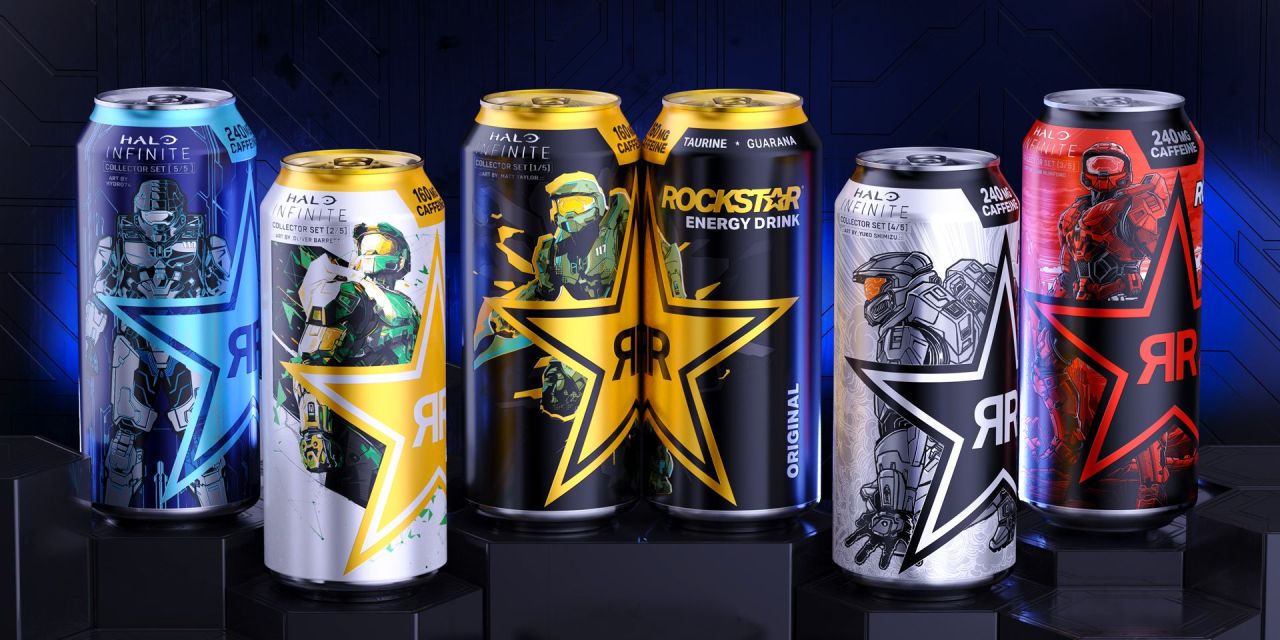 Rockstar Energy Drink
Under the guidance of PepsiCo, Rockstar Energy Drink is rebranding with gamers in mind.
Rockstar was founded in 2001 as an energy drink that was, according to the brand, "scientifically formulated to speed the recovery time of those who lead active and exhausting lifestyles — from athletes to rock stars." By 2009, the brand commanded 14% of the U.S. energy drink market, according to Beverage Digest, and was part of the big three of energy drinks including Monster and Red Bull. In March 2020, Rockstar was sold to PepsiCo for $3.85 billion.
PepsiCo's CEO Ramon Laguarta told analysts this year that PepsiCo plans to double Rockstar's sales worldwide over the next three years. Under new supervision of PepsiCo's CMO and svp of the energy category, Fabiola Torres, the brand has gone through a complete overhaul. The brand released new packaging and a new logo in February, and unveiled the new look in the brand's first Superbowl ad. In April, Rockstar released a hemp-based flavor in Germany and, in June, PepsiCo filed for a trademark application for Rockstar-branded beer and hard seltzer.
The rebrand comes as Rockstar is struggling to keep up with compeition. According to market research firm IRI, Rockstar is now fourth in U.S. energy drink sales in the year-long period ending March 21, behind Red Bull North America and Monster.
Alongside product changes, the brand has also revamped its marketing strategy, to focus its efforts on popular gaming platforms. In February, Rockstar partnered with Twitch gaming collective 100 Thieves for a year-long events and content partnership. This week, the brand released five collector edition cans and one limited edition new flavor in partnership with Xbox and the soon-to-be-released video game, Halo Infinite. Digital codes under the tabs of these limited cans offer the chance for unique in-game content and serve as entry codes for prizes like copies of the game or Xbox consoles.
In an interview with Modern Retail, Torres discussed Rockstar's rebrand, as well as the brand's forays into gaming. This interview has been edited for clarity and length.
Can you talk a bit about the Rockstar Energy Drink rebrand under PepsiCo?
Rockstar has been in the market for two decades… PepsiCo acquired Rockstar eighteen months ago, and our task is to make it relevant again. It [already] is relevant for a lot of consumers, but we will want to make it the most relevant brand in energy drinks and in culture… How do we connect with the new generation of energy drinkers? How do we evolve the product?
The brand positioning [is] making sure that we're more inclusive, more relatable, [and] more connected to the new generation of people… We have such a strong and iconic name as a brand, [but] we want to reshape and redefine what Rockstar is.
Can you talk a bit about advertising towards gamers? Why did you think this consumer segment was the right choice for Rockstar?
Gamers are unstoppable, right? They game 24-7, or at least 12 to 15 hours [a day]. They need the boost, they need the empowerment and long-lasting energy and we can provide that. The right consumer really needs [our] product to keep going, and we understand the [gaming] lifestyle.
Can you talk a bit about your latest campaign with Xbox Halo Infinite?
For Rockstar, it is important to be connected with youth and culture, and there's no better connection than being on gaming right now. Halo has been in the market for over two decades and we wanted to partner with a game that was a trusted source, that's transcended into other things beyond gaming. We've partnered with Xbox for the last couple years – not just on one game – but now with Halo we're even more excited, and hopefully [that partnership] will continue for more time.
More broadly, how has the energy drinking subset changed since Rockstar's founding? What are today's energy drink consumers looking for?
I think that there's still a lot of people that don't understand the energy category. The energy category has evolved so much in terms of what type of energy drinkers [are out there]. Are you looking for full-calorie or zero-calorie? Are you looking for more functional benefits?
There are two tails of energy drinks, the more traditional energy drinks and then the more functional, lighter drink with more benefits….one brand can offer consumers both things. The work that we're doing as a brand is to know the consumer and [communicate to them] that we have [both of those] offerings.