'Far from clear cut': Why the department store e-commerce spin-off strategy may not be grounded in reality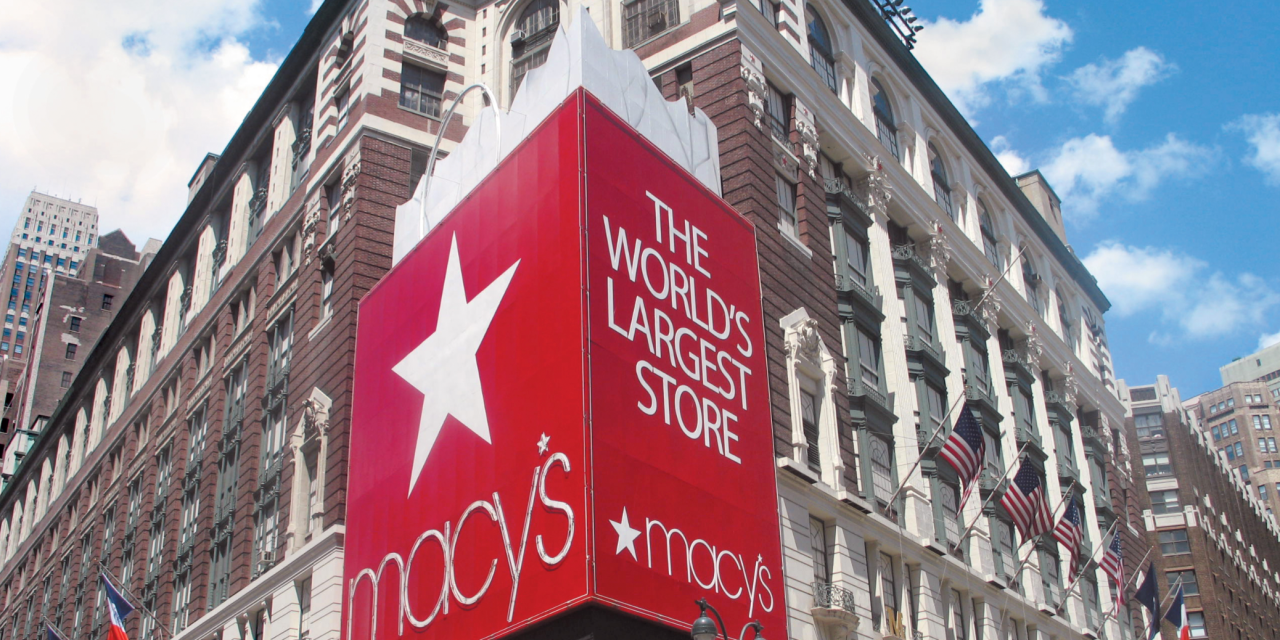 Macy's
As Saks Fifth Avenue prepares for a $6 billion IPO of its e-commerce spin-off business, activist investors at Macy's are calling for the retailer to do the same.
In March, Sak's Fifth Avenue announced its plans to segment its brick-and-mortar and online businesses into two parts and valued the new online-only business at $2 billion. This week, just seven months later, the retailer's online business will reportedly go public at three times the originally proposed valuation at $6 billion. Enamored by the potential of generating a multi-billion business, this month activist investor Jana Partners reportedly asked Macy's to spin off its online business. The spinoff, said Jana Partners, would raise Macy's current $6.9 billion valuation to $14 billion.
While these investors are citing the growth of e-commerce during the pandemic and the potential for a more focused investment strategy as a basis for these large valuations, analysts and retail experts are skeptical. They worry that the spin-off model underplays the importance of brick-and-mortar and doesn't align with consumer shopping behavior.
"It's bizarre, irrational strategic thinking — and it's really a function of where the markets are," said Steve Dennis, the president and founder of SageBerry Consulting and a former employee at Sears and Neiman Marcus. "It's taking advantage of a glitch in the matrix, this particular financial event."
The spin-off strategy
The underlying bet is that the retailers' separated parts are greater than the whole. "Investors believe they can extract more value from spinning off the online business which, they then claim, can be used to bolster growth because they can invest more and develop that side of the business faster," said Neil Saunders, managing director of GlobalData Retail, over email.
Indeed, Richard Baker, chairman and CEO of Sak's parent company Hudson Bay, said the online and offline split would allow the brand "to win significant market share" in the luxury clothing space and to become "the preeminent luxury e-commerce platform."
In a press release, Saks' parent company Hudson Bay Company (HBC) said the brand's 40 stores would operate "separately as an entity referred to as SFA" and be retained solely under HBC control. Saks.com, on the other hand, would go by "Saks" and would be operated in a partnership with their investors, Insight Partners.
Saks Fifth Avenue was founded in 1876, launched its full price Saks.com site in 2000 and finalized its off-price Saksofffifth.com site in 2013.  In recent years, prior to the spinoff, the retailer split investment between its digital and physical storefronts. In 2019, the retailer spent $250 million on its Manhattan flagship store, while, in 2020, the brand redid its site to include more data-personalization and a separate site hub for menswear. However, the private company has never shared what percentage of total sales come from e-commerce.
Meanwhile, at Macy's, digital sales accounted for 30% of the retailer's total sales in the second quarter of 2021. 2020 was a banner year for Macy's digital sales after the retailer invested in improving features like product browsing, product recommendations and checkout. At the retailer's year-end earnings call, Macy's CEO chairman Jeff Ganette reaffirmed the brand's commitment to a $10 billion online business by 2023. CFO Adrian V. Mitchell said the brand grew its new customer base by 7 million over the year "and most of them came to us through the digital channel."
The slate of spinoff and spinoff suggestions comes after the coronavirus pandemic accelerated e-commerce across industries. Quickly, online sales became a much more important part for department store retailers who built their brands via traditional brick-and-mortar expansions.
Not rooted in reality
However, Dennis believes the strategy doesn't match current consumer shopping behavior.
"I've been joking around recently that, 2001 called and it wants its press release back," said Dennis. "There was this idea back in the day that dot-com and stores were largely distinct entities. And I think if we learned anything — certainly in the last five years, but really, since I've been working on this since 1999 – it's that customers see a retailer as an [integrated] brand, with lots of different ways to shop."
He added that the idea that the retailer's online-only business alone is worth more than its online and brick-and-mortar business put together "is either nonsensical, or an abject failure on the part of those companies over the last 15 years."
Past attempts at segmenting online and offline presences and failing to integrate as a cohesive whole have led to catastrophe before. JCPenney was one of the first department store retailers to invest in e-commerce and, by 2006, the retailer drove $1 billion in digital sales. However, the brand first segmented the site and store journey, then attempted integrating the site and store without a clear plan, then de-emphasized e-commerce altogether. The ping ponging between store and e-commerce — and a failure to project a cohesive brand identity throughout changes — ultimately led to the retailer's recent downfall.
Saunders said that the newly proposed spin-off strategies suggest that investors are "raising the white flag over stores." While the pandemic accelerated store bankruptcies in 2020, the department store retail model has long been considered in decline. Over the last decade, Lord & Taylor, New York & Co, Belk and Barneys all filed for bankruptcy, shuttering over a thousand combined stores for good. Meanwhile JCPenney and Neiman Marcus, while still standing, declared bankruptcy last year and closed hundreds of stores each to manage debt.
"There is a view that many of these stores are the wrong size, in the wrong locations, and of the wrong configuration to work," said Saunders. "On top of that, years of underinvestment has made them sub-par. That view is reasonable."
Saunders, however, pointed out that stores — even sub-optimal stores — help build online businesses' brand name, fulfillment capacities and services like buy online, pickup in-store.
In the retailer's fourth-quarter earning's call, Macy's Ganette said, "having both stores and digital act in concert is critical to maximizing our sales and relevance with our customers in any market." Digital sales for the retailer are three times higher in markets with physical Macy's stores, and 25% of the retailers digital sales were fulfilled in-store that quarter.
"The question no one is really asking is whether the online operation of a company like Macy's can thrive in the long term without physical stores," said Saunders. "The answer is far from clear cut."