European fast fashion retailers struggle amid inflation and Russia-Ukraine war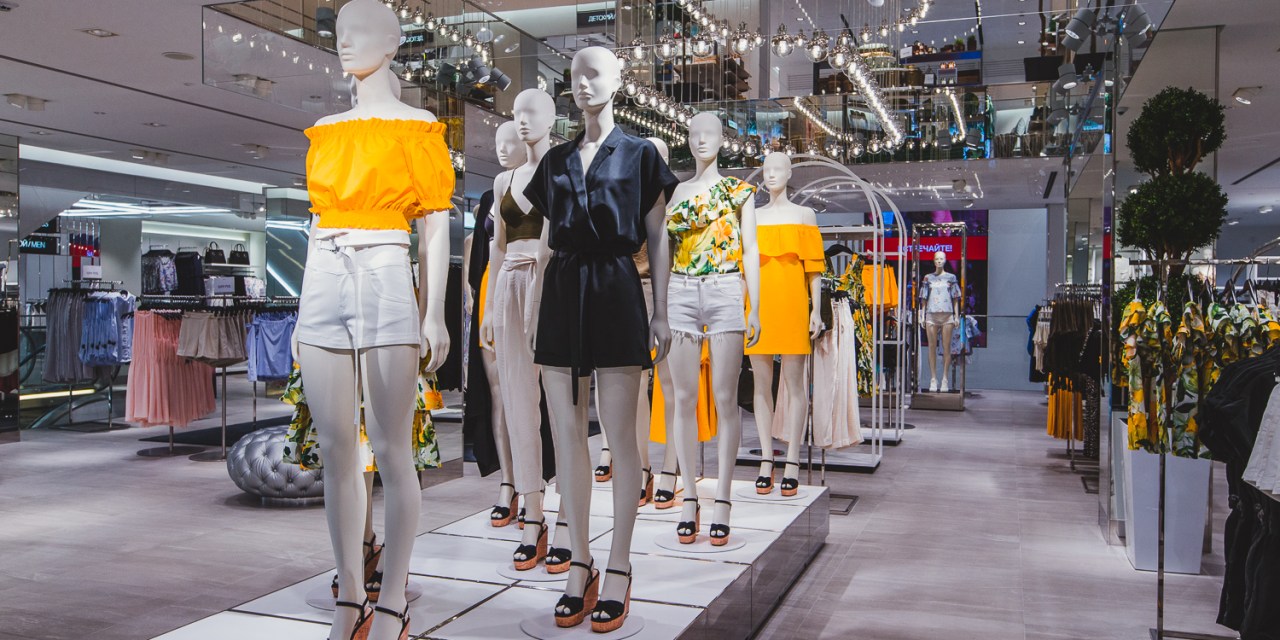 H&M
European fast-fashion retailers are leaning on price hikes and online sales as inflation and war in Ukraine hit profits.
On Thursday, Swedish retailer H&M reported a year-over-year sales increase of 18% between December and February, underperforming analyst estimates. Sales from March 1 to 28, meanwhile, were up only 6%. At Inditex's earning presentation two weeks ago the company — parent to Zara — reported a 36% increase year-over-year in sales from February to January. However, constant currency sales were up just 3% compared to the same period in 2019. Moreover, executives in both retailers' presentations were clear: inflation, Covid-19 and the Ukrainian invasion had affected end-of-year profits, and would continue to do so in 2022.
Modern Retail rounded up comments from Zara and H&M executives to look at the headwinds facing these retailers in 2022 — and how they hope to overcome them with price hikes and online sales.
The Russian shutdown
In late February, Russia invaded Ukraine and, in a show of solidarity with Ukraine, many brands and retailers shut down Russian stores. For global retailers like H&M and Zara, this choice has somewhat slowed profits.
H&M closed 145 stores — out of about 4,700 — in Russia, Ukraine and Belarus. While Ukraine and Belarus account for just 0.3% of H&M's total sales, Russia formerly accounted for 4% of sales and was the retailer's sixth-largest region.
"We are of course impacted by the consequences of the war in Ukraine," said H&M's CEO Helena Helmersson. "The group's plans remain intact apart from the consequences related to the paused sales in Russia, Belarus and Ukraine. We have proven that we can be flexible and act quickly as circumstances change."
Zara, meanwhile, closed 502 Russian and Ukrainian stores — out of around a total 6,500 stores. In the retailer's earnings, CFO Ignacio Fernández said "sales in the Russian Federation and Ukraine represented approximately 5 percentage points of sales growth… from the 1st of February to the 15th of March."
Price hikes
These retailers are also struggling to adapt to an increasingly inflationary global market. Consumer prices in Euro-currency countries rose 7.5% across categories in March, according to statistics agency Eurostat. Still, fast fashion retailers operate within a discretionary category — consumers certainly don't have to buy clothes right now — and, in turn, these retailers are grappling with how much they should cascade price hikes to their consumers.
In response to an investor's question about price hikes, H&M's Helmersson announced the company would be raising prices though was somewhat reticent to share exactly what categories would be affected and what those price hikes might look like.
"Of course, we will also need to adjust prices," said Helmersson. She added that price adjustments would look different depending on the market and product type.
Zara executives, meanwhile, were a bit more forthright.
"Stable gross margins has always been a key focus for us," said new Inditex CEO Oscar Garcia Maceiras, who was appointed in November. "We are applying mid-single-digit price increases to our Spring/Summer collections."
Jessica Ramirez, retail research analyst at Jane Hali and Associates, said these price hikes make sense in an inflationary environment. But, she pointed out that these fast fashion players are facing competition thanks to the rise of resale apps and off-pricers who don't have to hike their prices.
"You have off-price in a very strong position, and for the most part, it doesn't seem like they are popping up their prices too much," said Ramirez. "Resale was rising pre-pandemic, and it was thought that it would take part of fast fashion."
Mega-fast fashion retailers like Shein or Blushmark are also competing with companies like Zara and H&M in an inflationary environment. Shein, for example, sells dresses for as little as $2.50 while Zara's cheapest dress style currently rings in at $19.90.
Zara's Capital Markets Director Marcos López said that these price increases had "no impact at all" on growth, pointing to the company's 33% year-over-year revenue increase. However, former Inditex CEO and current Executive Chairman Pablo Isla didn't directly answer an analyst's questions about whether or not there would be further price increases.
Online, again
In addition to inflation and invasion, European-focused fast-fashion retailers also were impacted by the rise of coronavirus cases during the holiday season. "The outstanding performance in 2021… was still affected by Covid-19," said Isla.
Online sales at H&M declined slightly in the first quarter of this year compared to last year, however, the retailer is continuing to put a focus on the channel.
Earlier this year, H&M launched online in Colombia and Peru. H&M plans to expand online sales in other countries through a variety of methods — for example, the company will start selling products from sister brand COS through Zalora, an e-commerce platform in the Philippines. H&M will also expand online COS sales in Australia.
The company also added new buy now, pay later and find in-store functionalities to its app. In-store, consumers can now also scan products they like to buy online later. Throughout 2022, the company will expand online returns in-store.
"We saw a recovery of sales in physical stores compared with last year, while online sales continued to perform well," said Helmersson. "This shows the value of having both physical and digital channels, which strengthen and complement each other."
Store sales at Zara were up 33% from early February to mid March 2022 above 2021, however, Zara was forced to temporarily close stores during the surge of the Omicron variant in the fourth quarter.
"The final part of the year was impacted significantly by the decrease in store traffic due to the spread of the Omicron variant and restriction in most markets, and lockdowns in Austria and Netherlands, Germany, Japan, China and the Philippines," said Fernández. "The total one-off impact of this on our results was approximately €400 million."
In turn, the retailer has been focused on growing online sales throughout the pandemic. Digital investments by the retailer in 2021 included product click-and-find within specific stores, 30-minute buy online, pickup in-store and RFID product tagging.
"Online sales grew 14% compared to 2020 to €7.5 billion and are now 25.5% of group sales," said Isla.
Company executives confirmed Inditex's plans to continue to grow online sales in 2022.
"Inditex continues its drive to roll out strategic initiatives in order to strengthen our global fully integrated store and online model," said CEO Maceiras. "We plan to continue developing these key long-term priorities in order to maximize organic growth."