How Shein is taking over social media advertising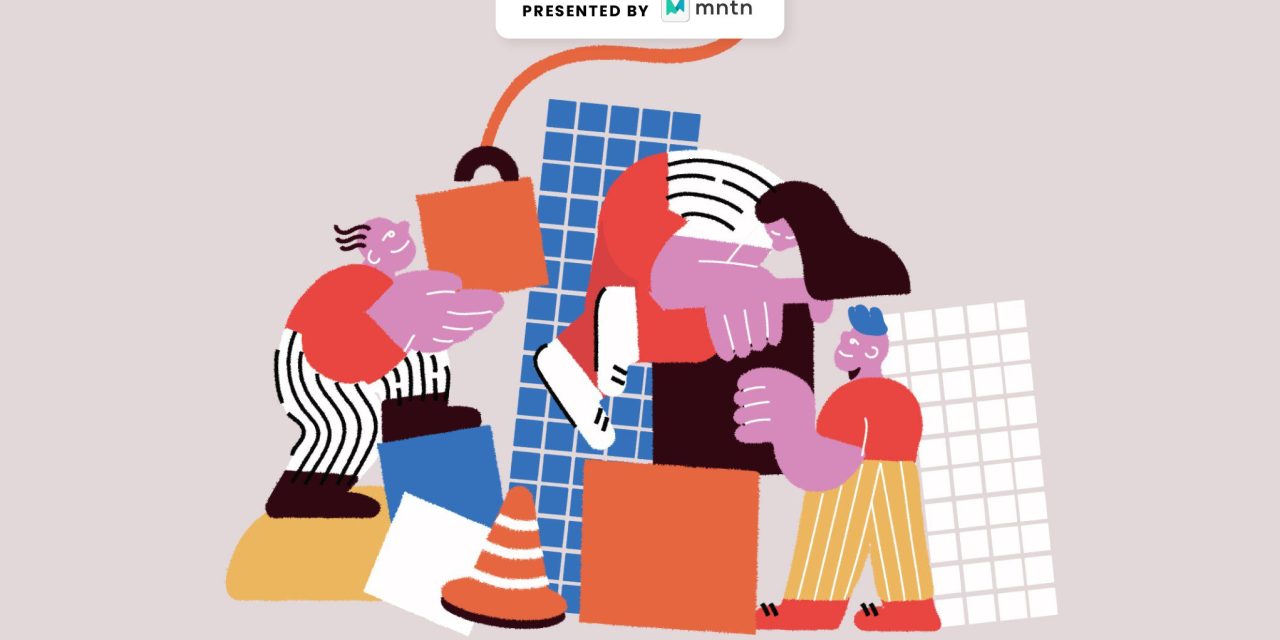 Shein is investing in paid social media campaigns to stay ahead in the mobile fast-fashion wars.
Analytics platform BrandTotal found that the brand both invested in more paid ad campaigns than Princess Polly, Pretty Little Things, Boohoo, Zaful and Fashion Nova, and won the majority of impressions through their investment.
Shein is the poster child of online-only fast fashion, surpassing Amazon as the most downloaded shopping app in the U.S. in May this year. However, similar players like Blushmark, Pretty Little Things and Fashion Nova have also grown in popularity over the past two years, buoyed by a wave of pandemic-driven e-commerce spending. To stay ahead of the competition, Shein is moving from its organic media and Gen Z roots into a robust paid media campaign, running more social media ads than peers and spreading its campaigns across a more diverse spread of ages. Shein declined to comment to Modern Retail.
BrandTotal uses a mix of data given to them by brands, data purchased from brands and collecting ad creatives on social media platforms LinkedIn, Facebook, YouTube and Instagram from a select panel of brands.
Over 2021 year-to-date, the brand had six times the average number of social media advertisements compared to Princess Polly, Pretty Little Things, Boohoo, Zaful and Fashion Nova, according to BrandTotal. Additionally, in the past three months, Shein has won a 94% share-of-voice of social media impressions — defined by the percentage of sponsored impressions — for the 598 total campaigns across the brands during the time period.
The brand's ads are generally specific calls to action rather than aspirational content, said BrandTotal CEO and co-founder Alon Leibovich. That includes linking to specific sales, products or coupons rather than more general lifestyle content or blogs.
"This strategy is pretty straightforward in terms of 'do stuff now' messaging," said Leibovich. "Go and look at my website, or go look at the coupon, or go and download the coupon. Pretty much in your face… they're owning up to it."
By aggregating the brand's targeted advertisements on social media, BrandTotal found that Shein is much more concerned with older generations than its peers, targeting 18-to-24-year-olds only 44% of the time. Pretty Little Things, Boohoo and Princess Polly, on the other hand, focused between 85% and 94% of their ad targeting on this demographic.
"[Shein is] approaching other demographics that have money," said Leibovich. "18 to 24 is really great if you want to get engagement and shares and people talking about you, but if you want to get consistent buying power, you would go to just a little bit of an older audience."
These paid campaigns dovetail with the brand's other major paid media investment: sponsored influencer posts. The brand has multiple influencer content models including two forms of affiliate link programs, a blogger program for micro-influencers, a beauty-specific influencer program and investment in paid celebrity placements with stars like Addison Rae and Hailey Bieber.
Tricia Panlaqui or YouTuber @justricia regularly works with Shein for YouTube clothing try-on hauls. Panlaqui is paid via a flat fee per video, rather than affiliate revenue and described the process as "an easy experience."
"I pick out my pieces, they ship them over, I make a video, I get paid, and repeat the cycle," said Panlaqui. "[Shein] doesn't have any hard [brand exclusivity] contracts which makes them super easy to work with."
The competition heats up
As of May 2021, the notoriously media-shy Shein quietly reached a $15 billion valuation and a top spot in the Google Play and IOS app stores. The retailer's app downloads and site visits quickly climbed during 2020 and 2021, as Gen Z trendsetters and sponsored influencers alike posted try-on hauls on YouTube and TikTok that garnered hundreds of thousands of views.
"I think [Shein] benefitted from Covid-19, where we saw the installs start to climb last April and May and it just kept climbing," Stephanie Chan, an analyst at app analytics company SensorTower, previously told Modern Retail. "In the US, the app's [monthly] installs peaked in May 2020 when it reached over 2 million installs."
Initially, Shein offered a unique proposition to traditional fast-fashion retailers like H&M, Zara, or Forever21. Shein is faster: the brand drops thousands of products daily, while old guard fast-fashion retailer Topshop, for example, only released 500 SKUs weekly in its heyday. Shein is cheaper: a velvet blazer at Shein is sold for $11 compared to $150 at Zara.
But now other online-only competitors also offer these same points of difference. Princess Polly — like Shein — also promises free standard shipping for orders over $50, heavy discounts and a daily rotation of new styles. Boohoo offers a similar affiliate program to Shein and similarly does well on social media: the brand's tag has 348.3 million views on TikTok as of today. Zaful offers similarly dirt-cheap pricing: a wide selection of camis, jewelry, tote bags, and sunglasses all clock in at under $5.
The rising competition ramps up pressure for Shein to build its name recognition.
"You can't only grow on organic alone," said Leibovich. "In order to outpace and outgrow the category, [paid media ads] are something you have to do."