DTC Briefing: How Harry's is building its portfolio of brands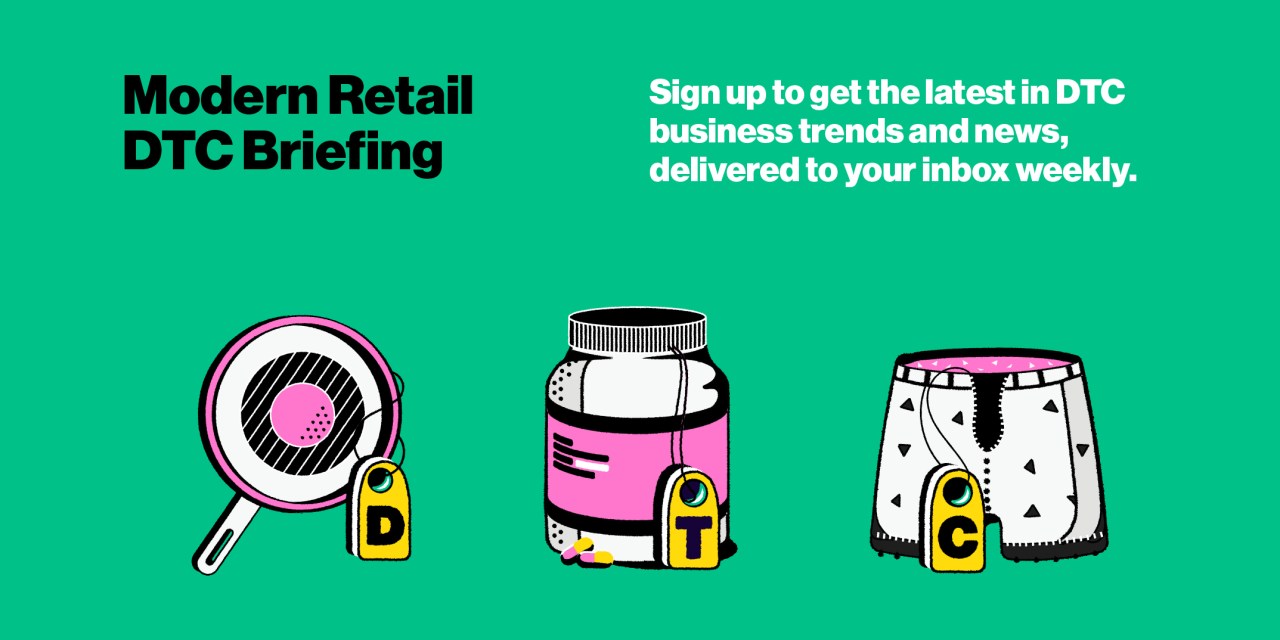 Ivy Liu
This is the latest installment of the DTC Briefing, a weekly Modern Retail+ column about the biggest challenges and trends facing the volatile direct-to-consumer startup world. More from the series →
This is the latest installment of the DTC Briefing, a weekly Modern Retail column about the biggest challenges and trends facing the volatile direct-to-consumer startup world. To receive it in your inbox every week, sign up here. 
More than a year after the FTC quashed a proposed acquisition of Harry's by CPG conglomerate Edgwell, Harry's has started to chart out its new plan for building a next-generation CPG company.
As part of the deal, Harry's co-CEOs Jeff Raider and Andy Katz-Mayfield would have been put in charge of Edgewell's North American portfolio. Now, Harry's is instead looking to become more of a CPG conglomerate itself, looking to both acquire and launch its own portfolio of brands. It's something Harry's was already in the process of doing before the Edgewell deal was announced through its incubator Harry's Labs. 
To that end, last week Harry's announced that it had raised a fresh $155 million round of funding to fuel its next phase of growth. Co-CEO Andy Katz-Mayfield said that within the next three to five years, the goal is to have roughly six to eight brands under the Harry's umbrella; today, there's four.
The portfolio of brands approach is one that a number of newer startups like Pattern and Win Brands Group have tried to take. Harry's has the advantage that it's more established — the company brought in $370 million in revenue last year and was profitable. As a result, it has more established relationships with big-box retailers like Target and Walmart.   
After raising a new round of funding, I spoke with Katz-Mayfield about Harry's strategy going forward. Some highlights from the conversation below:
Incubation strategy: In 2018, Harry's announced an in-house incubator, called Harry's Labs, to launch new brands. It first started in a familiar category — shaving — with the 2018 launch of a women's-focused brand called Flamingo. Harry's Labs also unveiled a pet care brand called Cat Person last year, as well as hair care brand Headquarters, which launched in January. 
Each brand has its own dedicated team, while Harry's also has designers and retail experts, among other employees, who work across all four brands. 
When launching new brands, Katz-Mayfield said that Harry's looks to build around what it feels like is an unmet need in the marketplace. Yes, that's the approach that all startups say they take.
But for Harry's it is more about what point of view or problem hasn't been addressed by existing brands in common categories. For example, Harry's Labs launched Cat Person because it felt like there weren't enough pet care brands on the market that spoke first and foremost to cat owners. 
With Headquarters, "the insight was that literally healthy hair starts at the root, and not a lot of hair care brands out there are focused on healthy hair." Headquarters sells different combinations of shampoo, conditioner and exfoliating masks products to help someone with a dry or oily scalp. 
"We still find real value in launching these things direct-to-consumer in order to be able to test and learn," said Katz-Mayfield, though the Harry's Labs brands have been quick to expand to retail. Roughly four months in, Headquarters already sells through Walmart's stores and websites. 
Acquisition strategy: Katz-Mayfield said that Harry's is open to acquiring any CPG brands outside of the food category, and that it's primarily looking at brands that are "a little bit earlier in their lifecycle." He declined to say if Harry's was targeting brands who have hit a specific revenue threshold.
Katz-Mayfield said that Harry's would also be looking to acquire brands where the company thinks that it can add value in at least one of three areas, based on Harry's experiences: growing its direct-to-consumer channel, launching into retail and helping startups think through what new products it makes sense to launch under their existing brand name as they expand. Harry's for example started as a shaving brand but now positions itself more as a men's grooming company, selling deodorant and face wash in addition to razors. 

Katz-Mayfield said that at while, today's direct-to-consumer startups don't need to immediately launch into retail, they need to have an omnichannel strategy. 
"Consumers shop omnichannel — you probably buy from direct-to-consumer brands, you probably have a Prime membership and you go to Target and Walmart occasionally. That's just how most consumers behave."
Will it work?  In seeking to acquire startups, Harry's will not only have competition from other startups seeking to become a next-generation Procter & Gamble, but also from the CPG conglomerates themselves, who are constantly looking to acquire new digitally-native startups. That includes Procter & Gamble, Unilever and Harry's M&A partner in another life, Edgewell.
Keith Anderson, senior vice president of strategy and partnerships at Profitero, said one of the big advantages of the holding company approach is that one company with multiple brands has better leverage in negotiating deals or prime retail positioning. 
"The drawback is if you get too diverse, sometimes the commonalities between the different categories start to get tougher to find, and you really don't have much to gain by having common ownership," he said. 
With $155 million in funding, Anderson questioned whether that would be enough for Harry's acquire a significant number of brands, noting that holding companies like Thrasio, which has acquired Amazon brands, has raised more than $1 billion funding at this point. However, when compared to a smaller upstart like Win Brands Group, which recently raised $50 million to acquire DTC brands doing upwards of $5 million in revenue, Harry's is much more well capitalized. 
Given that Katz-Mayfield said Harry's hope is to have six to eight brands in three to five years, Harry's will likely take a methodical approach to acquisitions, acquiring at most a couple of brands each year. 
Taking stock of recent wholesale launches
Gone are the days when there was one or two direct-to-consumer razor brands or deodorant startups selling wholesale in Target and Walmart. Now there's seemingly a new digitally-native brand launching in a big-box retailer every week, and the types of startups going wholesale have gotten more diverse, depending on what categories retailers are most interested in expanding their offerings in:
Below are some recent interesting wholesale launches I'm taking note of:
Target: Target seems to have been making a play for wellness startups lately. Personalized vitamin startup Care/of launched in Target at the end of March, while the company also recently add a line of children's vitamin products from Sugarbreak. Target has also started to become a leader in period care products, adding Thinx to its roster in March, while it also began carrying another line of period underwear, Proof, in 600 stores and on Target.com earlier this week.
Nordstrom: Nordstrom has started making a play for more home goods, most recently with the announcement that it would start carrying fitness equipment from Tonal in select stores, a first for the department store chain. But Nordstrom has also been keen to partner with startups for exclusive launches in more of its tried-and-true categories like beauty. For example, later this week, fragrance startup Boy Smells will launch a new line of perfume that will be available for sale exclusively at Nordstrom as well as on Boy Smells' own website.
What I'm reading
Michael Dubin, founder of Harry's rival Dollar Shave Club, recently gave an interview to Inc. magazine about how he

feels the DTC landscape has changed

.

In essence, he thinks that startups need to think about what their omnichannel strategy is from day one.

Retail Dive put together a list of nine emerging direct-to-consumer brands to watch in 2021, which includes startups in a variety array of categories, like Spark Grills, which sells a souped-up charcoal grill, and paint brand Clare.
Vox's The Goods looks at how startups that sell no-wire or comfier alternatives to traditional bras are seeing an uptick in interest during the pandemic, thanks to changing styles and what else — people drawn in by an influx of Instagram ads.
What we've covered 
Forerunner Ventures' senior associate KJ Sidberry spoke with us about

what types of startups interest him right now.

He cited startups that help the budding creator class, as well as those that develop "financial wellness" services as two areas of interest. 

There's a whole new crop of startups that have emerged with the goal of trying to make

e-commerce packaging more sustainable

. While these solutions are more expensive up front, they claim to help brands save money down the line.

More specialized marketplaces are starting to launch within the grocery category, as more people got comfortable with ordering pantry staples online in 2020. One such example is

Umamicart

, which aims to be a one-stop-shop for home cooks interested in Asian cuisines.