Earnings
// February 5, 2021 ■ 3 min read
Despite record growth, Peloton's supply chain is hurting its bottom line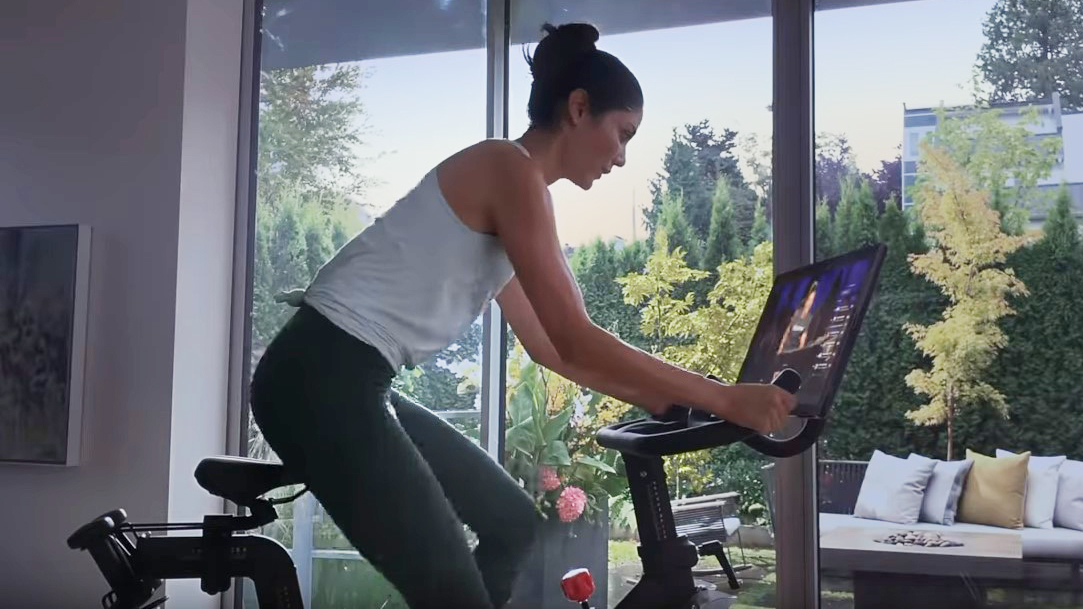 Peloton
Peloton's popularity has surged over the last year, but the fitness company is still struggling to keep up with demand.
In announcing its second quarter earnings on Thursday, Peloton said it had its first billion-dollar quarter ever, thanks to a 128% sales growth. The company also increased projections for this year's revenue to hit $4 billion, up from $3.9 billion. It follows Peloton's spike in popularity since the coronavirus outbreak began, in which consumers turned to home fitness.
Still, the company's ongoing investments in the supply chain are offsetting the stellar top line growth, and delaying profitability. In the next six months, Peloton plans to invest over $100 million in air and ocean freight to shorten delivery windows. The move is meant to aid the months-long shipping delays customers have faced while ordering the connected bikes. It follows a $420 million acquisition of exercise equipment manufacturer Precor, which the company announced in December.
On the earnings call, CEO John Foley said that Peloton is "determined to do what it takes to reduce our delivery times and to get certainty to customers on the delivery dates that we offer." 
The fulfillment issues Peloton is investing in are similar to what other retailers have faced throughout the pandemic, said Jeremy McLean, director of retail at market research firm Hedgeye Risk Management. Leading up to the holidays, many retailers had trouble keeping inventory in stock while shipping times increased. For example, big box stores like Target and Walmart warned customers to shop early to avoid holiday bottlenecks or out of stocks, and Amazon sellers dealt with an onslaught of orders during October's Prime Day event. Even as of January, direct to consumer startups were still dealing with those myriad supply chain hiccups that caused shipping delays. For many companies, problems are beginning to clear up now. But McLean noted that Peloton's heavy machinery makes it difficult to find alternative logistics out of China, compared to lighter items like apparel. 
Despite the hundreds of millions of dollars Peloton is pouring into streamlining its supply chain, McLean sees a light at the end of the tunnel. For one, the company is making strides at not only acquiring but keeping customers. Peloton's software products, such as its app-based subscription service, will help the company eventually reach healthy margins, he said. 
This quarter, Peloton hit 1.67 million connected subscribers, up 134% from the same period the previous year. Aside from selling hardware, the company's business model relies on bike customers paying a monthly fee for access to live and on-demand fitness class. Meanwhile, the total workouts completed during the past quarter surpassed 113 million, up from 26 million sessions last year. 
Chris Jarvis, chief logistics officer at last mile delivery service GoFor, said manufacturing capacity is increasingly becoming an issue for Peloton and others due to customer expectations. "Today, customers expect predictability and visibility centered on delivering on a promise," Jarvis explained. Peloton's supply chain woes is an example of being caught flat-footed around delivery and the ability to execute beyond the value of the product.
Still, Jarvis said, supply chains are complex and changing faster than ever, thanks to the e-commerce boom. Right now, many businesses are looking to short-term delivery solutions that help fulfill the high demand, Jarvis said. However, investing in a robust logistics strategy is essential in scaling the brand beyond the pandemic, Jarvis said.