'In a sweet spot right now': Legacy crafting retailers and brands are seeing new signs of life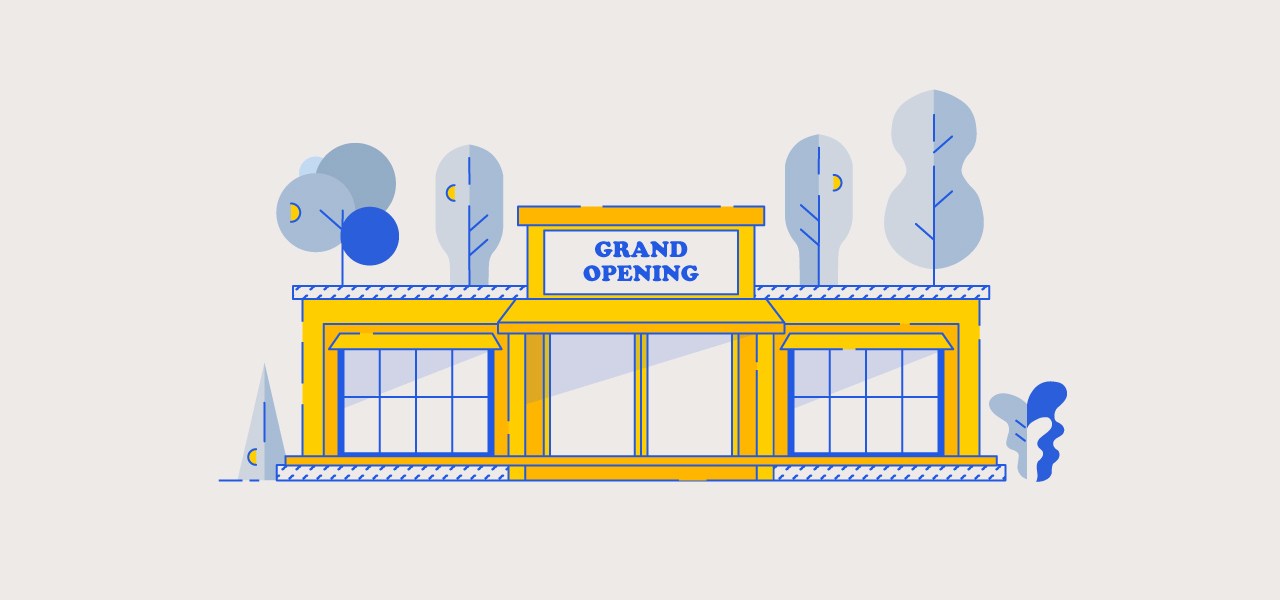 People have been stuck at home for months, and many have turned to DIY projects to bide their time. 
Indeed, as Google Trends illustrated, searches for "DIY art" and "crafting" both peaked in the beginning of April, during the first weeks of the pandemic, and remained higher than years past throughout the summer and fall. According to Klaviyo's latest holiday shopping survey, the "toys and hobbies" category stands strong as other gift ideas fall to the wayside. Of the shoppers surveyed, 40% said they're planning to gift items in the hobby and DIY areas.
Retailers and brands in the space are capitalizing on the trend. Michaels, one of the largest arts supply retailer in the country, showcased that sales for crafting products is here to stay. In its latest earnings report, the retailer reported a net sales increase of 11.1%, hitting $1.1 billion. And despite having a setback when its stores closed in March, the company bounced back thanks to a 353% growth in online sales. 
During the early November earnings call, Michaels CEO Ashley Buchanan said the company is "extremely pleased by the demands and trends in our stores." She went on to note several consumer behaviors as factors in the retailer's latest success. "We believe that Covid-19 is providing some strong tailwinds for our business resulting from lifestyle changes, such as more time at home and the need for creative outlets," said Buchanan.
Another legacy player that's benefitted from the DIY craze is Brother, known for its sewing machines. So far, the company has seen year-over-year sales increase increase by up to 170% in the first half of 2020; Sales for the crafting business increased by up to 66% between the first and second quarter of 2020. And because Brother partners with third party dealers such as mom and pop shops, sewing sales also saw Q1 increases of 30%, said Amellia Diemer, Brother's product marketing manager. She attributed this spike to existing customers upgrading their old machines, along with the uprise trend in mask-making, which some have turned into a side hustle. 
With this increase in demand, in September, the company launched their newest electronic cutting machine, aimed at simplifying cut and scan crafting projects. The new product is an effort to acquire younger, new e-commerce customers and capture the current crafting demand, said Diemer. "It's exciting to see the DIY trend coming back around and being embraced by a new generation," she said.
"Sewing machines have been difficult to keep on the shelf," she said. Their popularity is leading more people to buy the new cutting machine. "Customers are looking at what else is available," she said. The newfound popularity of crafting is also providing user-generated content to share on social media, in turn helping invigorate Brother's marketing strategy. The company has also turned to some influencers on Instagram and Facebook Live for virtual tutorials to further ride the tailwinds. 
Brands in adjacent areas pivoted to cater to this audience — and salvage sales lost from store closures. For example, following a shift to e-commerce sales last summer, fabric chain store Joann had experienced a 300 to 400% jump in demand for mask sewing material. According to Fox Business, the company's lifeline came in from young DIY enthusiasts and hospitals in search of PPE supplies.
The crafting trend is also boosting independent brands, including Amazon merchants. For example, craft kit brand Mark and Growth has seen a 100% growth year to date, founder Will Johnston told Modern Retail. The company, which was founded in 2008, is anticipating the spike to continue during its busy holiday season. Furthermore, its wholesale and drop-ship business has also grown by 60%.
Since the pandemic's start, the race among individuals "to keep themselves entertained, said Bankrate senior economic analyst Mark Hamrick. "You can only stream so much Netflix." And as families continue to spend more time together, so will the demand for these hands-on activities, he said. Hobbies like knitting and sewing also help provide a break from the grim news cycle, thanks to their "throwback" quality. 
"Businesses like Michaels, which cater to these hobbies, are in a sweet spot right now," Hamrick said, especially as they continue to implement options like delivery and in-store pickup.
"Some of these activities will be here to stay because many Americans won't want to go back to their old routines entirely," Hamrick said. "People have invested in these newfound patterns and are likely to continue to in the coming year."