Claire's S-1 annotated: A mall brand invests in e-commerce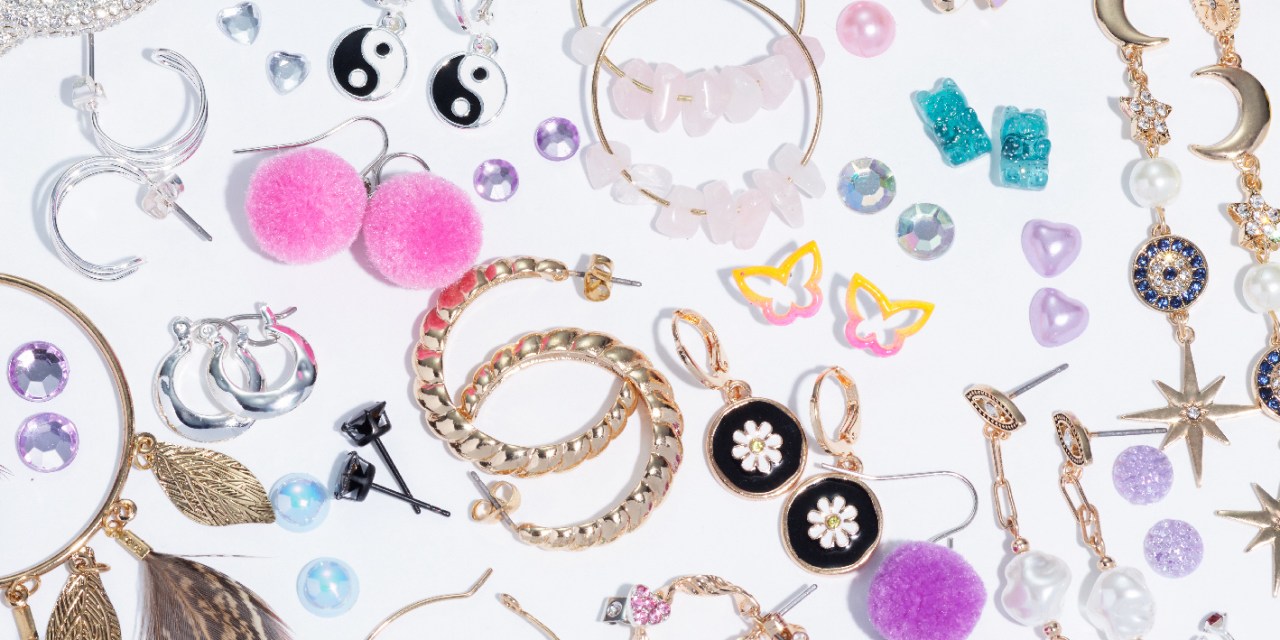 Image via Claire's
Just three years after declaring bankruptcy, tween-focused accessories retailer Claire's filed to go public on Wednesday. 
Claire's, founded in 1961, has had multiple owners over the years. Its current owners, Elliot Management and Monarch Alternative Capital, took over after Claire's filed for bankruptcy in 2018. Both firms will maintain majority control over the company. Claire's is the latest mall-based retailer to announce an initial public offering; in recent weeks, both Guitar Center and Mattress Firm filed documents intending to go public.
In its S-1 filing, Claire's noted that its "experience" focused business — namely services like piercing and accompanying purchases — are helping it maintain relevance as mall visits continue to decline. For the fiscal year that ended July 31, 2021, more than 20% of the company's retail sales came from ear-piercing-related transactions. Other event-based activities, such as birthday parties and celebrations, are a "growing part of our business," the company said. Claire's, which began to test online selling a decade ago, is also pushing further into e-commerce as it builds an omnichannel presence.
Even with these lofty growth plans, Claire's faces a long trudge ahead. Along with its history of debt and financial losses, Claire's named the decline in mall traffic and negative social media publicity as potential future risks to its business. 
Below is a look at how Claire's plans to turn around its business in the public market with the help of Gen Z.
By the numbers
For the first half of fiscal year 2021, Claire's saw same-store sales increase 29.9% compared to the same period in 2020, and 14.2% compared to 2019. It had a total net sales growth of 93.1% compared to the same period in 2020, with North American sales jumping 124.3% compared to 2020 and 23.2% compared to 2019. Its net sales hit $355.7 million during the second quarter of 2021 and $910.3 million for its fiscal year ending January 30, 2021. 
Despite efforts to grow its e-commerce sales — the company said it invested $15 million in its website — Claire's has touted its in-store services as a major revenue driver. According to the company's S-1, during the fiscal year 2019 through July 31, 2021, spend per piercing transaction grew at a rate of approximately 14%. Furthermore, "for the first half of fiscal year 2021, approximately 55% of all ear-piercing customers purchased fashion jewelry or accessories during their visit to our stores," Claire's said. The company also boasted that its rewards program, which launched at the end of 2020, has been joined by over 60% of its piercing customers and has reached over 6.5 million members
"We believe our experiential and service-led model differentiates us from other brick-and-mortar and online competition," the company said, noting that ear piercing and other in-store activities cannot be replicated online. Claire's is planning to expand its nose-piercing service and offer more premium jewelry options to drive larger sales. 
Mounting losses
The company's net losses amounted to $107.7 million during the first half of fiscal year 2021, a 3.6% improvement compared to the same period last year. The company said this was primarily due to the impact of the coronavirus pandemic "and the loss on the derivative liability related to the Series A preferred units."
But the retailer is hoping that recent growth — along with an IPO-driven cash infusion — will help it out of its rut. Neil Saunders, retail analyst at GlobalData, said that with Claire's business being sizable, along with its good recent run of growth, its top-line expansion is one of the reasons the company has opted to go public at this time. 
"There are signs that the business is benefitting from an omnichannel push," Saunders said. Earlier this month, Claire's launched its subscription boxes, its latest push to drive online sales. However, it is still too early to discern whether these are sustainable trends. 
Still, there are also concerns when it comes to the brand's bottom line, Saunders said. He noted that the company's pre-pandemic and current losses — mostly from technical losses — have to be improved. "Claire's has a lot of work to do in proving it can build a profitable, high growth business against a backdrop where demand will soften and competition will intensify." 
Betting on Gen Z-driven trends
Despite its emphasis on its decades-old piercing service, Claire's is attempting to diversify its sales across multiple categories. The move also comes as competition from digitally-native piercing studios emerges. Shortly after Claire's declared bankruptcy, startups like Studs and Rowan popped up. This past spring, Rowan announced a partnership with Target as a means to offer its at-home piercing service at the big box store's locations.
This growing competition is likely pushing Claire's to explore other revenue streams, Saunders said. As a traditional retailer attempting to grow digitally, the brand is using Gen Z-friendly tactics like limited-edition inventory and subscription "drops" to draw them to the brand.
Kristin Patrick, Claire's newly-appointed CMO, recently told Modern Retail that the brand's overall goal is to tap "into the cultural zeitgeist and current trends" by offering on-trend inventory and differentiated in-store activities. 
To achieve this, Claire's said the goal is to "acquire new consumers and increase our share of the customer's wallet." Along with enhancing its piercing sessions, the company will further invest in its e-commerce channel, increase its concessions partners and continue growing loyalty programs to offset losses.