Big-box retailers bet on home organization as the next big category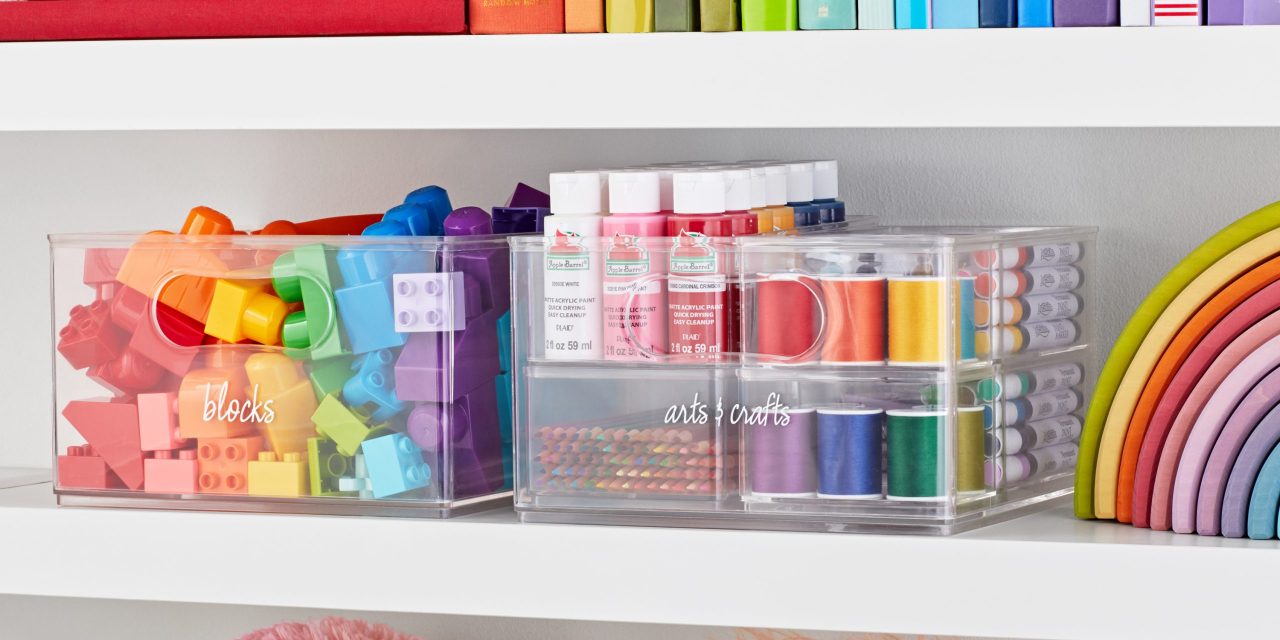 Walmart X Home Edit
A variety of big-box retailers are investing more in home organization solutions, as they are looking for new ways to drive sales in home goods.
Year-over-year, home organization and storage grew at three times the rate of the overall home category from December 2020 to November 2021, according to research firm 1010Data. Walmart is launching new products in partnership with The Home Edit, an organization service with a Netflix Show. Meanwhile, Target launched a new private label, Brightroom, while the Container Store acquired custom closet solution Closet Works for $21.5 million.
The broader home category has been a lifeline for brands during the pandemic. Home-focused companies Wayfair and Bed Beth & Beyond reported comparable sales increases in the back half of 2020, during a time when many other retailers were struggling. Now, retailers are in search of new growth in the category and are betting storage containers will do the trick. With their respective launches, Walmart and Target are hoping consumers want to tidy up their homes in the new year.
A bet on private label
Last week, Walmart announced it would be collaborating with The Home Edit for a collection of four home organizing "starter packs" of clear plastic bins, broken out by room type and labeled with product categories like "snacks" or "laundry detergent."
"We've seen a significant increase in demand for home storage and organization, with specific interest in clear acrylic storage," said the retailer in a press release about the new collection.
The new collection follows in the footsteps of Walmart's recent media influencer collaborations with Food Network's The Pioneer Woman and Netflix's Queer Eye. In October, Walmart announced it was partnering with Netflix to sell merchandise and products inspired by some of the streaming service's most popular shows.
Ajay Raina, a managing director at Alvarez & Marsal Consumer Retail Group, said an influencer-led strategy like Walmart's was "a great way to differentiate in a crowded category." Raina added, "in this environment, you're looking for exclusivity, you're looking for some something different."
Target, meanwhile, released a new home organization private label, Brightroom, just one day after Walmart's Home Edit collection.
The retailer explicitly called out consumers' New Year's resolutions to clean their home in a press release about the new label. "We know the new year brings opportunities for new beginnings, including an eagerness to organize our homes for the year ahead," said Samara Tuchband, senior vice president of merchandising.
Following its usual private label playbook, Target announced a 450-plus SKU line, geared towards consumers who want more aesthetically pleasing storage containers. Products ranged from brightly colored drawer organizers to decorative wicker baskets.
"Target always had a powerful private label component to its business," said Matthew Katz, Managing Partner, SSA & Company. "Why not extend that into home [organization]?"
"I think anytime Target enters into a space, they will emphasize not only on the price and the value pieces, but also design elements," said Raina.
The rise of aesthetic organization
Inna Kuznetsova, CEO of 1010data, explained over email that interest in all home subcategories has been growing across the pandemic. In 2020, U.S. online home goods sales were up 51.8%, according to Digital Commerce 360. However, Kuznetsova, added that, "over the last month, the fast increase in new Covid cases due to the Omicron variant caused many people to go back into isolation at home" — and that many needed to organize to free up space.
Thus, home organization is heating up across a variety of retailers. Like Target and Walmart, many of these new investments are increasingly focused on selling more aesthetically-pleasing storage devices.
Last week for example, Amazon released a new organization-dedicated shopping section on its website for consumers to shop for organization solutions by room type. Top SKUs on the retailer's new category pages include neutral fabric baskets, glossy metallic hooks and bamboo drawer organizers.
Last year, "restocks" — organizing influencers highlighting their home organizing strategies in short, aesthetically-pleasing videos — skyrocketed in views on TikTok. The videos often feature storage unites perfectly sized to fit the products inside them.
Stephanie Quinones — known as @itsfefii7 on TikTok — has over 16 million likes on her organizing videos on TikTok. Quinones earlier told Modern Retail that her viewers "love the tidiness, the no-gaps, and the perfect fits" of this organizing content.
As demand for visually-pleasing storage systems rises and consumers head back to their homes amid rising Covid-19 cases, Katz believes that home organization sales won't slow down as people spend more time at home.
"I think [home sales] growth continues," said Katz. "The psyche of the worker has changed. Even if things go back to normal, the prevailing thought is there will be some combination of work from office and work from home."