As the pandemic continues, high-end health and safety products see increased traction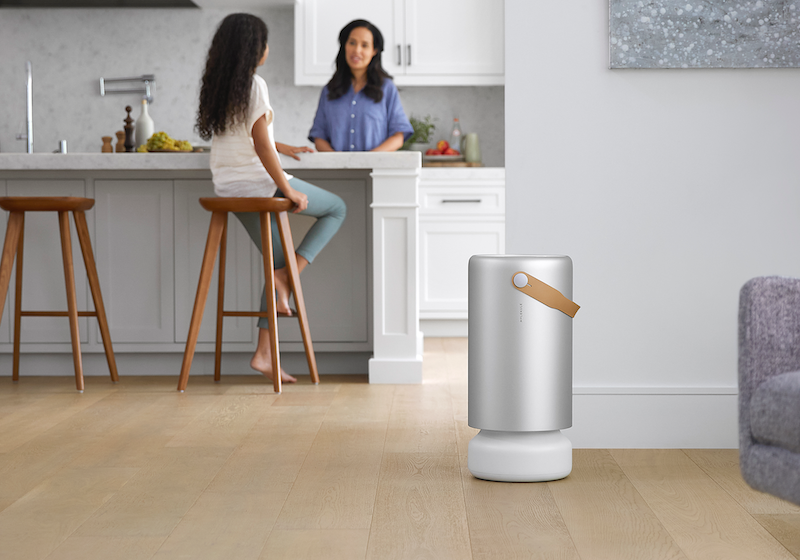 As the pandemic enters its seventh month, DTC brands that offer high-end health and sanitation products are seeing increased customer interest.
From doomsday prep kits like Judy, to DTC bidet brand Tushy and air purification makers like Molekule, a variety of home health and safety companies say sales continue to rise. It's a second-order effect. In the first few months the coronavirus hit, grocers and other companies offering daily necessities saw huge e-commerce lift. Now, more expensive items aimed at keeping houses and businesses clean and safeguarded have noticed a similar lift. 
For Molekule, the rise has included expanding beyond consumer products. The DTC air purifier brand, whose devices start at $399, launched the Air Pro, a professional-grade air purifier aimed at small and medium sized businesses. The company claims the model can reduce a room's aerosolized RNA virus MS2 — the proxy virus for SARS-CoV-2 which causes coronavirus — at a 99.99% rate in 30 minutes. The brand has experienced a 200% growth in repeat customers since launching in 2016. Meanwhile, its consumer model, the Air, has consistently sold out.
The San Francisco-based startup began selling on Amazon earlier this year and at Best Buy starting in July. It's also experienced a "renewed interest in commercial spaces," Molekule CEO Jaya Rao told Modern Retail. As the pandemic continues, "consumers are now aware of their health in deeper ways, beyond just food and water," Rao explained. "And they're in turn demanding businesses deploy a higher standard of cleanliness." 
As businesses began to reopen, Molekule saw interest from the likes of dental offices and restaurants beginning indoor dining at small capacity. One of its new partners includes Jamba Juice locations owned by former NFL player Vernon Davis. Its Air Pro RX model has also been installed at some hospitals' waiting areas, Rao confirmed. 
According to Research and Markets data, the global portable air purifier market is expected to reach $13.75 billion by 2027, up from being a $8.27 billion valued industry in 2019. Molekule closed a $58 million Series C round in February, signaling Silicon Valley's growing bet on the category.
Rao also pointed to the West Coast's ongoing air quality problem as another culprit in customers' growing environmental safety fears. The onslaught of previously mentioned environmental disasters, such as wildfires and earthquakes, has also contributed to the increased prep mode among consumers. 
As Modern Retail previously reported, bidets began to get a boost as soon as the toilet paper supply shortage began. DTC bidet brand Tushy saw sales grow at a 10x rate a week during the early days of the pandemic. The company was selling 20X units in March compared to 2019, and has since settled at 5X as many sales as last year. 
"We've had customers telling us they're using Tushy to prevent fissures or urinary tract infections at a time when they couldn't visit the doctor," said Tushy founder and CEO Miki Agrawal. Beyond the healthier alternative bidets offer, "there's a sustainability angle," she said, noting the reduced waste of toilet paper. 
Meanwhile, crisis preparation has also been brought to the forefront in 2020. One example is the success of DTC emergency kit startup Judy. "We continue to see tremendous growth in communities vulnerable to natural disaster emergencies," founder and CEO Simon Huck told Modern Retail. 
The company is trying to keep these customer beyond buying a one-off prepper kit. According to Huck, since launching eight months ago, right before outbreak began, the brand has gained over 50,000 subscribers who receive the brand's digital preparedness tips and guides via blog posts, email and text messages. "Emergency Contact," which is described as a "podcast to get you through the end of the world" is also set to debut by the end of the month. The variety show aims to promote the brand's "prepper" mission through pop culture-focused segments and will feature interviews with celebrities, said Huck. 
On the hardware side, Judy, currently has 30,000 customers across 50 states. The brand recently launched The Safety, a $45 on-the go prep kit that includes masks and hand sanitizers, among other virus spread preventive supplies. 
As flu season begins and likelihood of continued coronavirus spread across the country, companies like Molekule and Tushy expect the growing interest to follow suit. While popular overseas in regions like Asia and the Middle East, home items like air purifiers and bidets have traditionally been considered more like luxury item in the U.S., said Rao; "This year could alter that attitude for good."