As resale booms, eBay is doubling down on refurbished and recycled products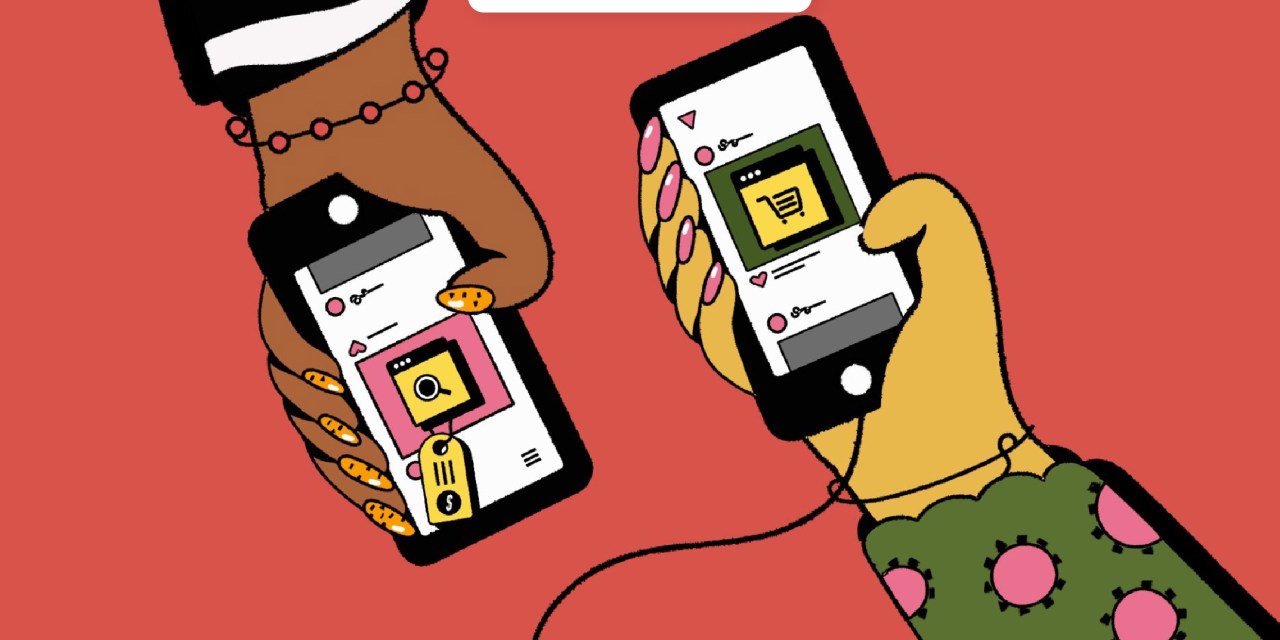 Ivy Liu
Ebay says refurbished and recycled products have been big pandemic winners. 
The segments have benefited from the general surge of interest around reselling and sustainability, according to eBay U.K. chief Murray Lambell. Together, refurbished and recycled products helped drive a 400% increase in used consumer product sales on eBay since 2018, he noted.
The resale economy is estimated to grow to $77 billion by 2025, per ThredUp, amid growing consumer awareness of fashion and electronic waste's impact on the environment. Alongside popular apps like Depop and Poshmark, the broader resale category is also home to lucrative niches, including sneakers, watches and collectibles. Ebay, the original peer-to-peer marketplace, is trying to harness some of that growth by beefing up its range of verified refurbished products, and adding new tools for collectibles and luxury items.
"There has been an explosion of interest in re-commerce, refurbished and end of life products," Lambell said during a keynote at the Financial Times' Future of Retail event on Thursday.
The company launched an authentication program last year where a dedicated team inspects and provides detailed information on luxury products for buyers, and verifies returns for sellers. Starting with luxury watches (priced $2,000 and above), eBay expanded the program to sneakers ($100+) and handbags ($500+). 
These high-ticket items have recently become asset classes in their own right, with an emerging base of investors. The sneaker and streetwear resale market, specifically, is worth over an estimated $2 billion in North America, according to American investment bank Cowen, and is expected to grow 20% year-over-year to reach $30 billion globally by the end of 2030.
Ebay is getting a slice of the action. Its sneaker business has grown at a triple digit rate year-over-year for several quarters; watches sales doubled in the first quarter of this year; and a handbag is bought every 12 seconds on its marketplace.
The company is pouring investment into new areas as it looks to bounce back from a difficult year. Annual active buyers on its marketplace declined by 2% year-over-year to 159 million during its second quarter. While gross merchandise value also dropped 7% year-over-year to $22.1 billion.
Lambell said that the authentication program reflects how its marketplace is evolving. "We are shifting and building more value into certain used items or asset classes," he said. "We are seeing mileage in different resale areas." 
In terms of trends in specific categories, Lambell said that increased activity around used or refurbished tech devices coincides with a new product launch. This can cause the price of recent models to depreciate, with shoppers on the hunt for deals on slightly older gadgets. For instance, news of Apple's new iPhone 13 resulted in "exponential interest in refurbished phones and making phones last longer," Lambell said. He continued: "Some of that is due to the environmental impact that comes with purchasing a new product." 
Alongside resale, the right to repair movement — which calls for consumer rights to repair goods they purchase — is also picking up steam amid new legislation in the U.K. and Europe. 
Within tech, Lambell said that specific sellers are benefiting from consumer focus on sustainability and refurbished products. He mentioned Music Magpie, a major eBay merchant with more than 12 million global feedback reviews as of 2021. The U.K.-based company, which specializes in used consumer electronics products, listed on London's AIM market in an IPO in April that gave it a market cap of £208 million. It claimed to have 6 million users as of last November.
Lambell concluded by saying that the future looks bright for the segment: "Re-commerce still has far to go and marketplaces have a key role to play in its expansion."