As pandemic fatigue sets in, alcohol alternative brands are booming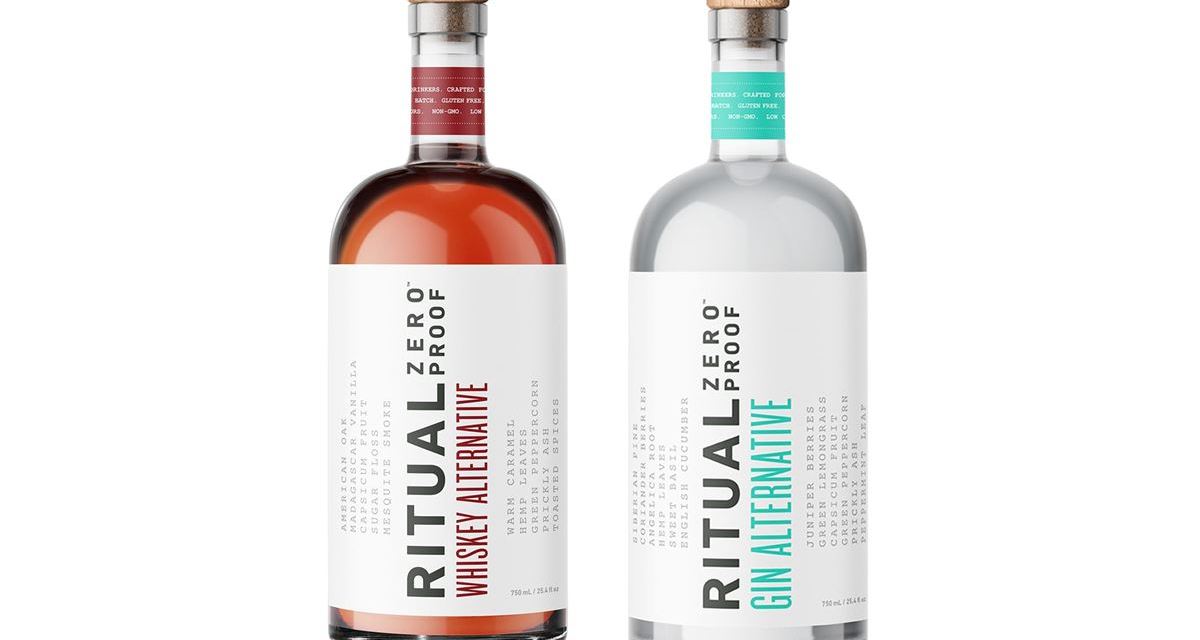 The hot artisanal beverage today is an ice cold pint of near-beer.
Alcohol alternatives have been around for decades, but an up-crop of startup brands offering cocktail and spirits substitutes have seen big gains since the coronavirus first hit. While alcohol sales still dwarf the category throughout the stressful period, specialty non-alcoholic spirits and cocktail brands are further making their mark this year.
Beverage brands like Seedlip, Ritual Zero Proof and Curious Elixirs have experienced record sales, especially as consumers looked to healthier alternatives for their daily cocktail fix at home. Many of these companies saw sales hit the double digits beginning in April, as well as increased interest from brick and mortar distributors and legacy alcohol conglomerates. While still mostly reliant on direct-to-consumer channels and on-premise sales, non-alcoholic beverages are rapidly expanding into both liquor and grocery stores.
This phenomenon is an acceleration of an already burgeoning trend; The non-alcoholic beverage industry's revenue — which also includes soft drinks — is already expected to reach nearly $280 million this year, according to Statista estimates, with annual growth hitting 7.1% by 2025. Meanwhile, alcohol-free beer, having long been popular among teetotal countries, will also see a lift. Already valued at over $13.5 billion back in 2016, the sub-industry is anticipated to have a 7.5% global compound annual growth rate by 2024.
Even the alcohol industry is taking notice of the trend-driven segment. This past January Diageo announced a minority stake in Ritual Zero Proof, which launched last September. It was the second venture of its kind for the company. Back in June 2016, UK-based Seedlip received a minority investment from Diageo's accelerator program Distill Ventures. This month, Molson Coors also announced its first addition of non-alcoholic drinks, a line of probiotics-infused seltzer called Huzzah, as an entry into the category.
Non-alcoholic cocktail brand Curious Elixirs has experienced double annual growth, according to founder John Wiseman. He explained that his products aren't intended to perfectly mimic alcohol. Instead, the brand offers an adaptogens-infused and carbonated take on existing cocktails. For example, the flagship Curious Elixir No. 1 is meant to be a non-alcoholic spin on the classic Negroni.
"The year started with a bang," Wiseman told Modern Retail, noting that other brands entering the space have validated the category further. The company's e-commerce-based cocktail club subscription, which was seeing a 300% year-over-year sales increase in January, jumped to 600% when lockdown began at the end of March. The company's cocktail packs are currently only available via its own site. A branded speakeasy, available for private party booking, is due to open in New York City this fall.
Wiseman credited the spike with the novelty of daily quarantine drinking wearing out. "People started wanting to cut back while unwinding with something a little healthier," he said, citing moderation as one of the reasons for Curious' demand. "It also helps that we've had good reviews and been featured in various publications."
The brand ended up cutting advertising spend down during the first months of the virus' outbreak due to inability to fulfill demand fast enough. Digital marketing spending has resumed back to normal levels, according to Wiseman. "Our strategy this year was going to be focused on fine dining, which obviously shifted," he said. 
Similarly, Seedlip — which was acquired by Diageo in 2019 and makes non-alcoholic spirits — found customers seeking out ways to moderate alcohol consumption while still enjoying a cocktail-like beverage, explained head of marketing for Seedlip USA Cait Merriman. The company, she said, already had the infrastructure in place to support online DTC sales from the pandemic's start. Before the pandemic, it focused distribution on high end bars and restaurants. Now, it can also be found at specialty shops, as well as its own Amazon storefront.
"Over the last few months, we've noticed customers have an increased openness and curiosity to try non-alcoholic alternatives like Seedlip," Merriman said. With varying degrees of on-premise operation from state-to-state, the marketing focus has been on at-home consumption and celebratory occasions. 
"Along with that shift came the palpable rise in our customers experimenting at home," Merriman said. The company has been testing out a variety of ways to reach new customers. For example, it's launching a free recipe e-book, as well as has hosted a mocktail-making series on IGTV. These media programs are meant to go hand-in-hand with bundles offered through Seedlip's website, as a way to build an at-home bar. 
Ritual Zero Proof, which offers a booze-free line of tequila, gin or whiskey, also bills itself as a "perfect third cocktail or a substitute for those looking to cut back," according to founding partner and chief brand officer Marcus Sakey. And since coming to the market in 2019, he said "demand has been off the charts."
Ritual, available on Amazon and at national liquor store chains like 130 Total Wine locations and Binny's Beverage Depot, sold out of a six-month supply in five weeks between February and April. And from April through August, the brand saw a 281% spike in monthly sales. The company is also adding 120 ABC Fine Wine & Spirits as a retail channel over the next month, Sakey said; "We expect to be on many grocery stores' shelves nationwide by next year."
As a testament to the category's increased awareness, Curious Elixir's Wiseman said he's been approached by the likes of Molson Coors and Diageo for investment opportunities, but he's holding off for the time being. "There is plenty of room for winners here," said Wiseman, as long as it's "giving customers something new."
According to these founders, this newfound growth represents more customers rethinking what they drink. "We're not anti-alcohol, we're pro options," said Ritual's Sakey, adding that the DTC channel has been selling across the country. But business is now going well beyond direct-to-consumer, he said; "And now retailers are seeing it as more than a niche product."