As Nike cuts ties with retailers, competitors look to take its place in wholesale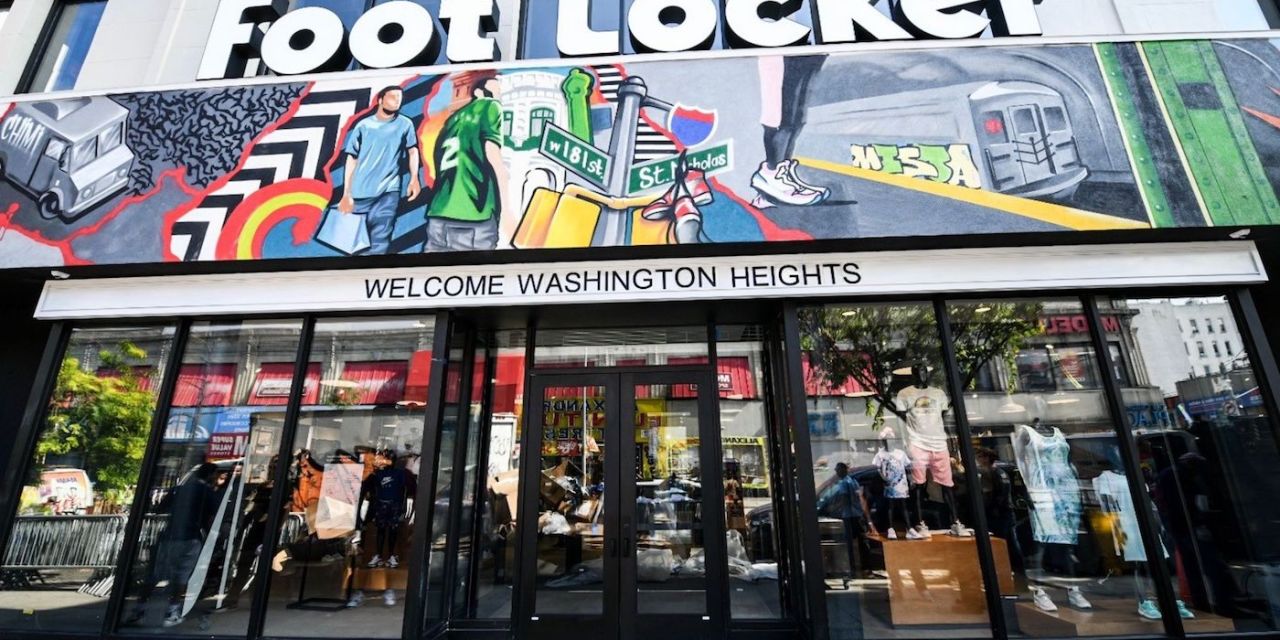 Get news and analysis covering the modernization of retail and e-commerce, delivered to your inbox daily. Sign up for the Modern Retail Daily Newsletter here.
Nike's impending absence in shoe stores is leading to a shakeup in the wholesale space. 
Competitors are not only looking to take up space previously occupied by Nike in shoe stores, but also take a page out of Nike's direct-to-consumer playbook.
Adidas announced a long-term partnership with Foot Locker last week that includes the development and expansion of franchises in women's, kids and apparel. Meanwhile, wholesale retailers and sneaker brands alike have been recalibrating their strategies; DSW has been highlighting other athletic brands — such as New Balance, Skechers and Brooks — after Nike said it would stop selling products through DSW. Other retailers are undergoing DTC transformations of their own and launching private labels to improve margins.
Last year, Nike announced it would stop selling its products with several retailers — including DSW, Urban Outfitters and Olympia Sports — as it accelerates its direct-to-consumer strategy. With Nike's dwindling presence in physical stores, the company is leaving an opportunity behind for its competitors to take over shelf space and receive the spotlight.
"Typically, retailers will promote the brands that they think are the most likely to drive people…to convert," said Matt Moorut, director analyst at Gartner. "Because of the fact that Nike's not there anymore, what we've seen actually is some of these retailers just promoting other brands more heavily." 
For years, offering Nike products was a big selling point for many shoe stores, experts said. In Foot Locker's case, for instance, Nike accounted for 75% of its sales in 2020, according to the wholesaler's annual report. For DSW, Nike made up 7% of its sales in 2020. 
Nike's shift away from wholesale partners opens up a sales opportunity for other shoe brands to grab. Last week, Authentic Brands Group (ABG) expanded its partnership with Macy's, another store Nike cut ties with (although Finish Line stores at Macy's will still offer Nike products). The deal specifically would expand the department store's assortment of Reebok products (ABG completed its acquisition of Reebok in March). ABG inked a similar deal with Foot Locker in February that would make the shoe retailer the exclusive distribution channel for some Reebok items.
As some of its competitors go DTC, Skechers is going the opposite route, focusing instead on incremental sales through wholesale and retailer partnerships. In Skecher's first-quarter earnings, wholesale grew higher than DTC sales at 33% and 16%, respectively. Skechers CFO John Vandemore said the company was able to sell more items at a higher cost to retail partners.
"From the brands' perspective, their hope is that by forming that kind of exclusive partnership, it gives them a greater share of shelf, in essence, amongst the retailers that they're partnered with," Moorut said. These partnerships would give brands more visibility on those retailers' websites and stores, he added. "Nike moving out of this space, it does open up more opportunities for the likes of Adidas or Reebok to sort of move into some of the shelf space actually, that has been freed up."
Still, Nike isn't the only company accelerating a DTC strategy. As part of its turnaround strategy, Under Armour said in 2020 that it plans to exit up to 3,000 wholesale stores in North America to focus on DTC. Adidas last year said that it is planning for DTC to make up 50% of its revenue by 2025. 
An Adidas spokesperson said it will continue to work with retail partners despite its DTC ambitions. "The goal of our 'Own the Game' strategy is to generate 50 percent of sales through our own channels, and therefore also 50 percent with our retail partners. We want to grow in both areas over the next few years and still be working with a large number of retailers in 2025."
Ethan Chernofsky, vice president of marketing. at Placer.ai, said that as large brands move forward with their DTC strategies, wholesale stores may adjust their strategy and reposition themselves as a place for product discovery.   
"When you're carrying many or all the players in the space, your brand is about the discovery process," Chernofsky said. "Understanding who your brand is, is just as important for the wholesaler as it is for the [brand]."
Already, wholesalers have expressed their desire to diversify their assortment more to rely less on one specific brand. Foot Locker CEO Richard Johnson said the company does not expect one vendor to make up over 55% of its product spend. The Athlete's Foot told Modern Retail in March that the company sees opportunities to elevate apparel presentations and in-store experiences of various brands, including Adidas, Puma and Reebok.
Other wholesale retailers are investing in private labels. For example, Foot Locker unveiled a new apparel line called LCKR in October, which is centered on classic streetwear silhouettes. Designer Brands, which owns DSW, said last month that it plans to double its private label sales by 2026.
Gartner's Moorut said the aftereffects of Nike pulling products from some wholesalers remains to be seen. If Nike and the likes find success in their DTC strategy, other brands may follow suit, spelling trouble for wholesalers. For now, however, Moorut expects brands to enjoy a more advantageous deal.