As big tech goes all in on live-stream shopping, the future may be for small brands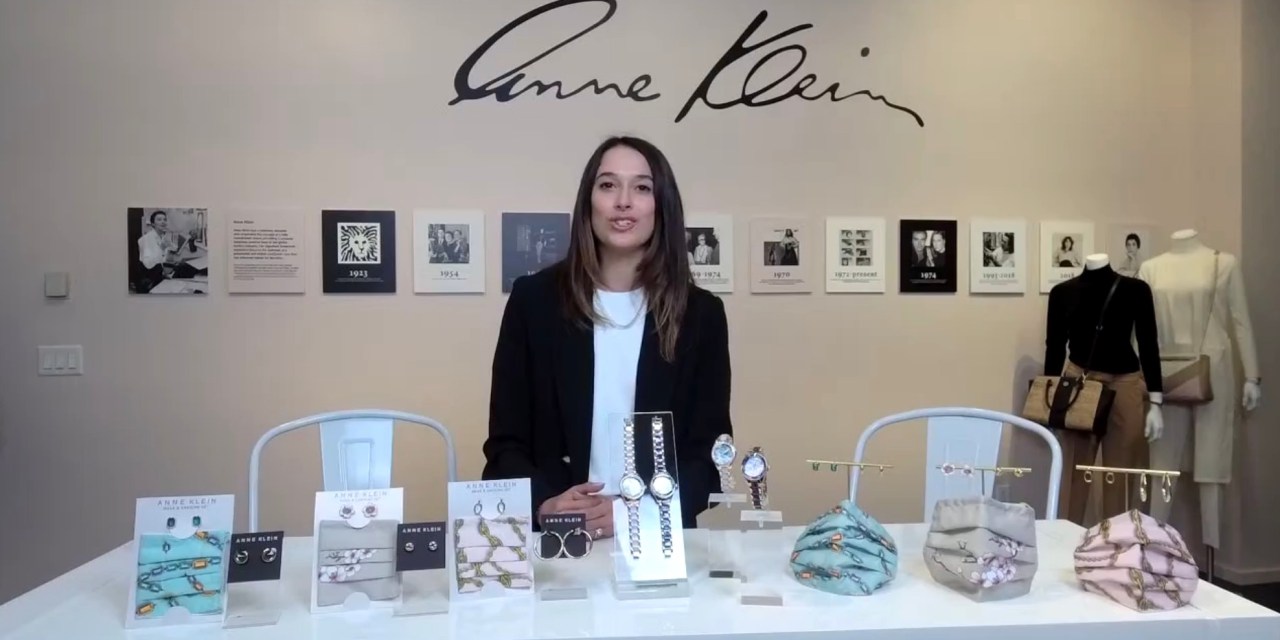 If Facebook and Amazon have their way, every business will soon set up a live-stream shop.
A handful of smaller apps, like Popshop and NTWRK, have been dabbling with shoppable streams for a while now. They're trying to mimic the profound success of live-stream shopping abroad — namely in China, where even small-time farmers have turned themselves into influencers
But in recent months, major tech companies have experimented with their own live-stream shopping features. In August, Instagram rolled out Live Shopping, which looks like an old-school Instagram livestream with an added click-to-buy feature. And this month, Facebook has been tapping major brands to test streaming on its new Facebook Shops tab. At the same time, e-commerce giants are jumping in: Amazon has been trying to draw more influencers to Amazon Live, hoping to make its little-noticed live-shopping platform a bigger part of the buying experience. And in April, Shopify started to integrate live videos into its e-commerce stores.
Based on its success overseas, experts have been predicting for years that live-stream shopping will blow up in the U.S. Until now, even though apps like Popshop have crept toward $100 million valuations, that hasn't happened. But the entrance of tech giants into live-stream shopping might signal a real breakout moment — and might prove to be a boon especially to small, niche businesses. Indeed, companies like Facebook have made moves indicating that they will soon push out shoppable livestreams even to micro-stores on their platforms.
"We're still very, very early here," said Deborah Weinswig, whose research firm Coresight Research studies retail and technology. Weinswig noted that while streaming has a ton of upside for retailers, the challenge is for these streams to feel more unique than just a live version of a corporate ad. "Livestreaming is entertainment, and it should be fun and exciting," she said. So far, "we're still not there."
A Wild West for big brands
Some larger names are certainly trying. Adidas has been testing out Instagram Shopping Live, and so have smaller companies like makeup artist Nikita Dragun's Dragun Beauty brand. And on November 10, fashion company Anne Klein held a shoppable livestream on Facebook Shops, possibly making it the first company to do so. Anne Klein's granddaughter, Jesse Gre Rubinstein, is the host, and a rotating guest list of business owners and celebrities appear on the show. The company is planning several more streams timed for Black Friday and Cyber Monday.
"In the live-streaming mode, we get the ability to really tell the stories," said Yehuda Shmidman, who runs Anne Klein parent company WHP Global. Anne Klein has a few top-selling products, including its trademark black pants, but Shmidman sees live shopping as a way to introduce lesser-known products to customers through storytelling.
Beyond these few examples, big brands haven't maximized the potential of live shopping yet. Weinswig said that when she is talking with employees and executives at these companies, they always ask her, 'Why would people want to see me?' But, Weinswig said, even for behind-the-scenes employees, "people want to see you. They want to know who you are. They want to know your values."
More of a small business play
In a way, live-stream shopping might ultimately serve smaller-scale stores and creators the most.
Facebook signaled that future with its acquisition of the live-stream shopping startup Packagd last fall. Bloomberg reported at the time that Facebook was looking to the startup to help it build out a live shopping network inside Marketplace — the part of Facebook populated by third-party sellers. If that does come true, every micro-seller on Facebook and Instagram might be hosting their own, niche shoppable livestream soon.  
One model for this is Twitch, the live-stream platform that Amazon owns. Twitch doesn't have a formal shopping integration, but the service has quietly become home to a small patchwork of retail shops and informal shopping channels. Viewers can't directly buy from the videos the way they can on Amazon Live or through the new live-shopping integrations on Facebook and Instagram, but these unofficial store do capture what live-stream shopping might become.
Jen Vaughn, who works as a designer at a video game company, back in March launched a Twitch show she nicknamed the Very Very Shopping Network with co-host Jazzlyn Stone and producer Aaron Oak. The point of the Very Very Shopping Network was to showcase — and sell — work by cartoonists and comic artists who were struggling in the wake of canceled conventions. To do that, Vaughn tasks a moderator with dropping buy links into the chat as certain products are displayed on the screen.
But Vaughn, who streams to a core audience of anywhere from 50 to 120 live viewers, has figured out how to make the viewing experience unique. She and Stone have given her shopping channel a theme: she and Stone are stuck in space, trying to find their way back to earth, and that's why they can't attend conventions. The company she works for designed a small set, including an '80s-style space ship, to go with it. Sales figures aren't huge, but the artists do usually sell a few pieces, according to Vaughn.  
Very Very Shopping Network has aired 5 times so far, usually for three hours a day over the course of two days. During 20-minute Q&As, an artist will enter the stream and talk about their creative process, all while showing off new pieces they have for sale. Vaughn and Jazzlyn monitor the chat and incorporate audience questions, reactions or jokes throughout the session.
What makes the Very Very Shopping Network work is that it leans into the geekiness of its audience. In between guests, Vaughn and her co-host perform interactive skits for the camera, often with guest input. In one, they pretend to be on their space ship, and they have their audience vote on which direction they should steer. If the duo hits a ghost or lightning bolt, they set off special lighting effects.
The key, it seems, is tapping into an engaged — if niche — audience. And it hints at what kinds of live-stream shops may work as more people in the U.S. warm up to the idea. "It's fun because it's a little more interactive than regular TV," Vaughn said.