Amazon Briefing: After raising over $3B, three Amazon aggregators prepare for their next chapters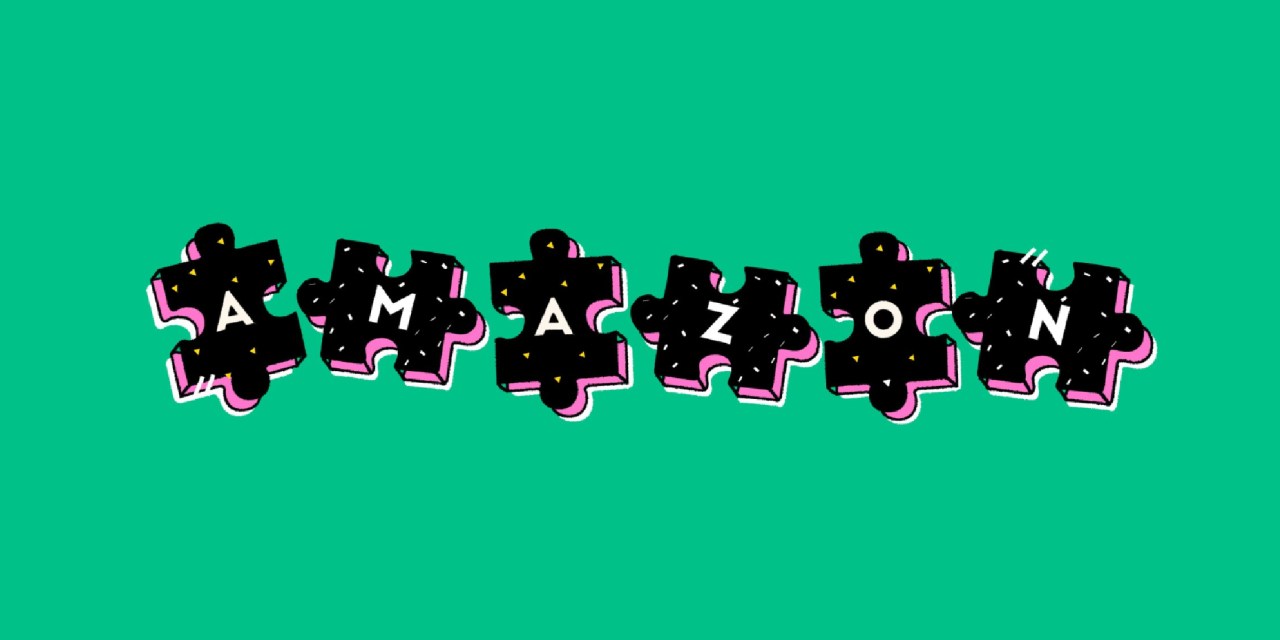 Ivy Liu
This is the latest installment of the Amazon Briefing, a weekly Modern Retail+ column about the ever-changing Amazon ecosystem. More from the series →
This is the latest installment of the Amazon Briefing, a weekly Modern Retail column about the ever-changing Amazon ecosystem. To receive it in your inbox every week, sign up here. 
With more than $3 billion in funding raised this year, three Amazon aggregators are planning to bolster their product portfolios and launch into new markets in 2022.
Thrasio, Goja and Olsam follow the roll-up playbook of acquiring third-party businesses from Amazon's platform and boosting their sales using proprietary data. But that's where the similarities end. 
In a dynamic marketplace that has attracted around $7 billion of capital as of September, the trio are charting their own distinct paths to expansion. From Goja's laser-focus on overcoming Amazon's restock limits to Thrasio's cross-border selling strategy to Olsam's bid to become a transatlantic gateway for global brands, each aggregator is developing their own roadmap for success.
I spoke to all three companies about the money they've raised, the markets they are targeting and their strategic priorities for 2022. Their insights shed light on how the aggregator space is rapidly maturing as its leading lights and rising stars target international growth and sales outside of Amazon to build on their initial achievements.
Money raised
Since launching in 2018, Thrasio has acquired 200 brands across categories including home, pets, toys and games. This year, the company raised $3 billion out of a total $3.4 billion in funding. With its fourth year of operation fast approaching, Thrasio recently rebranded itself as a "next generation consumer goods company" as part of its plans to boost accessibility of its products — be that through new markets, direct-to-consumer sales or brick-and mortar partnerships. Thrasio is on track to hit $1.2 billion in revenue this year.
"We invest in highly reviewed and highly ranked products that are durable, sustainable and high quality," Thrasio president Danny Boockvar said. "The presumption is that those proven and well-loved products will work elsewhere."
Compared to its peers, Goja is a veteran in the aggregator space. The thirteen-year-old company snapped up 13 brands in 2020 and a further eight this year. While that may seem like a fast clip, CEO and founder Walter Gonzalez said he takes a more balanced approach to acquisitions, opting to "fully integrate" brands to better manage their inventory, marketing and product expansions.
While the company does not disclose funding, it is planning a series B round in January following a Series A in late 2019. Before that, Gonzalez had bootstrapped the firm, growing it into "one of the biggest sellers on Amazon" before taking any external investment, he said. In 2020, the company generated $100 million in revenue, with sales jumping a further 60% this year. Gonzalez said the goal is to double growth every year as part of his target to hit $1 billion in revenue.
U.K.-based Olsam, meanwhile, is the youngest of the pack. Formed last December by brothers Sam and Ollie Horbye — who previously worked for and sold on Amazon, respectively — the aggregator has quickly built up a team of 50 employees. 
In September, Olsam landed $165 million in a Series A equity and debt round. Horbye said the company now has a portfolio of brands in the high teens and closed four deals in November alone. Its acquisition strategy is to target brands with a defensible IP and trademark protection of design and materials.
"Reviews aren't enough when it comes to brands," Horbye said. "There is high cyclicality on Amazon and, if you don't own high quality brands, your market share will erode and fall off."
Target markets
Together, the three aggregators have a global presence that spans North America, Europe, Africa and Asia.
Thrasio is in the early stages of scaling its cross-border selling strategy on the back of its launches in China, Europe and Japan this year. As part of its global expansion strategy, the company takes its most popular products from one Amazon market and exports them to another. It has already done so with hundreds of products, including launching Amazon.com items the Trailbuddy Trekking Poles in the U.K. and Japan, URBNFit Mini Balls in Canada and the Willow & Everett Glass Teapot in Germany.
While Boockvar says there are nuances to consider when launching a product into a new market, including regulatory and legal compliance issues, he adds that the math behind its international strategy is "pretty simple."
"You want to obtain a similar sales penetration for the product as in the U.S.," Boockvar explained. "For the Trailbuddy product in Japan, success looks like achieving 10% of U.S. sales due to the size of that local market."
Brick and mortar partnerships are also a key part of its strategy. Thrasio's products are already available at retailers including Target, Best Buy and Victoria's Secret. To further boost its physical presence, it recently acqui-hired the security briefcase and storage solutions brand IdeaStream. The Cleveland-based company mainly sells its products through brick and mortar stores including Walmart, Walgreens, Lowe's, Home Depot, CVS, Rite Aid and Kroger, among others.
"That was not a standard acquisition for us because we bought the whole team," Boockvar said. "Their accounting and inventory systems are significant to brick and mortar and we plan to use them to scale our physical retail partnerships in the near future."
Thrasio's goal is to capitalize on the links between online and offline retail. "We see that if you put a product in hardware stores in three zip codes in Alaska, the online searches tied back to those areas go up exponentially," Boockvar said. "They are interconnected, not cannibalistic, and they feed off each other."
For its part, Olsam wants to be the bridge to Europe for brands that sell in the U.S.. The company in December acquired U.S.-based aggregator Flywheel Commerce for the cross-border selling opportunities it provided. One of its brands that Olsam plans to bring from the U.S. to Europe is Paw 5, a pet company with products manufactured by Ethical Apparel Africa, a female-led NGO based out of Ghana that utilizes upcycled textiles. In line with Olsam's acquisition strategy, the brand has design and utility patents in place for those materials. Olsam has also acquired brands in China, including a company with products in the home category. Looking ahead, it is targeting businesses in the U.S., China and U.K. that have operational advantages, like owning their own warehouses.
Horbiye also spoke of the operational challenges around cross-border selling. Launching into Europe meant grappling with six tax jurisdictions, local customers and languages that impact things like ads and keyword searches. But, he added that Olsam has superior insights into selling on Amazon due to its management team of former Amazon staffers, which have together started and sold six Amazon brands. 
"There are two parts to this business," Horbiye said. "The selling part and the firefighting part."
Having managed hundreds of sellers in U.K. and Europe, Olsam's team knows about the internal workings of Amazon and has employees that deal with escalation issues that can arise on the platform, Horbiye noted. It hired ex-Amazon staffer Nish Udayakumar as VP of investments in May because of his experience working as team lead on the seller fulfilled Prime program.
Goja, on the other hand, is focusing on its core Amazon markets: the U.S., Canada and Mexico. "The Americas are a big enough marketplace," Gonzalez said. While DTC and wholesale retail partnerships are on the cards further in the future, the plan for next year is to continue to fully onboard its existing brands in order to expand their product offerings, he added.
One way the company wholly integrates brands is by using its real-time SKU-level data to better manage their inventory. At at time when Amazon's restock limits are constantly in flux, Goja's ability to track variables including pay per click advertising, product pricing and inventory levels helps it to make decisions about what items to send into FBA facilities, Gonzalez explained.
"Our data analytics tech looks like stock market tickers that are moving all the time," he said. "When Amazon says you can send in 30k pieces right now, that's 30k decisions you need to make about what products you want to send in."
He continued: "That level of decision-making did not exist one or two years ago. Nowadays, sellers are jumping through more hoops to get their inventory in."
Amazon sellers are obsessed with TikTok
Beauty brands and aggregators that sell on Amazon have one thing in common: They are both paying more attention to TikTok.
It's no secret that the video-sharing platform is already a central part of most retailers' social media marketing strategies. It has 1 billion monthly active users, after all. But, e-commerce sellers are finding it also drives purchases on Amazon when combined with a paid advertising strategy. It's a trend that Amazon itself is well aware of, having launched a section of "internet famous" products that blew up on TikTok.
Circell Skincare, for instance, saw a spike in sales earlier this year on Amazon after its partnership with a TikTok influencer led to a post that went viral, according to e-commerce consultant Kiri Masters of Bobsled Marketing. The company further capitalized on the increased interest by using targeted ads on Amazon. Meanwhile, products on its DTC store completely ran out. 
"There can be rewards for brands who innovate outside of Amazon," Masters said. "We have seen very compelling results from brands who have invested in the TikTok platform – either with paid ads or through partnerships with influencers."
Others are looking to capitalize on TikTok's push into e-commerce. The video sharing platform announced TikTok Shopping in September, allowing brands to upload their catalogs from Shopify, Wix and other digital storefronts. The company said that it would manage everything from product upload to point of purchase, shipping and fulfillment all within TikTok.
Olsam is considering launching products on the platform as a new sales channel as part of its bid to create a DTC presence for select brands. "We have a buddy from Amazon that is working on the ad side at TikTok and we are getting some early insights into that," co-founder Horbiye said.
Amazon news to know
Amazon has

scrapped

a ban on phones in warehouses, allowing workers to keep their devices on them while they work. The move followed the deaths of six Amazon staffers at a facility in Illinois that was struck by a tornado last week.

Democratic lawmakers sent a

letter

to Amazon management asking whether its health and safety practices put lives at risk at its Illinois warehouse.

India's antitrust agency

suspended

Amazon's 2019 investment deal with domestic retail giant Future, potentially paving the way for Amazon rival Reliance Retail to buy the company's retail business.
What we've covered
Nike

and

Adidas

are embracing digital goods and collectibles to drive app membership and boost growth amid supply chain challenges

The

big takeaway

from recent e-commerce software providers' earnings is that Shopify and its rivals are targeting international markets and social commerce to ramp up sales

While recent

NLRB elections

at Starbucks and HelloFresh led to different results, both served to highlight the complexity of unionization and the issues facing low-wage labor today.