'You can't fight the traffic patterns': To enter new neighborhoods, big-box stores are developing smaller formats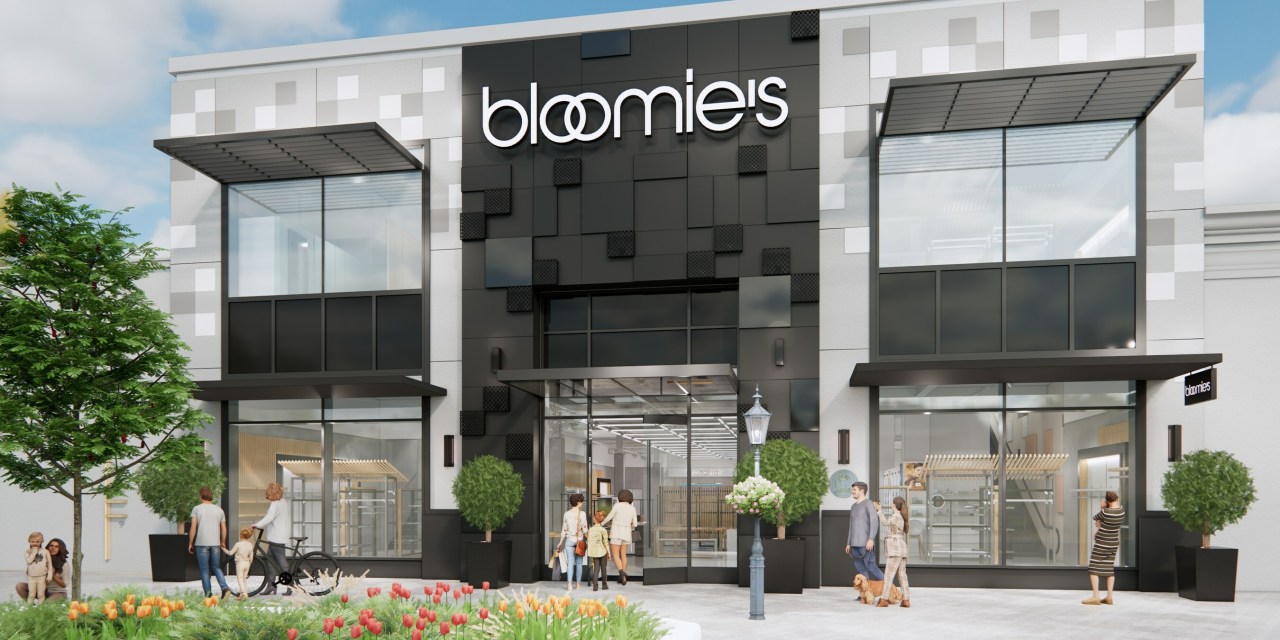 Macy's
In a bid to enter city shopping centers and new neighborhoods, retailers are opening new stores that look quite different from their traditional big-box layout.
Macy's recently announced its plans to open up to 30 new small-format shops, which are situated in off-mall shopping centers, earlier this month. Ikea previously told Modern Retail that it was developing small-format stores in an attempt to be in areas where its traditional large stores aren't located. Home storage and products retailer The Container Store said that it intends to roll out six new small-format stores in the fiscal year 2023.
As the name suggests, big-box stores require a sizable amount of real estate space that wouldn't be optimal in high-traffic city shopping centers or neighborhoods. These large retail locations have traditionally been located farther away from city dwellers as a result. A smaller format would allow these big-box operators to open stores in areas they've historically missed out on and reach more shoppers.
"You can't fight the traffic patterns," said Brad Jashinsky, director analyst at research firm Gartner's marketing practice. "Many of these retailers have shifted into being closer to these larger population areas where shoppers are just naturally already going."
For Macy's, these small-format stores allow the company to maintain and expand its presence in an existing market as well as replace underperforming stores, Chief Stores Officer Marc Mastronardi said in a video announcement. The company introduced this concept in 2020, and currently has a total of 11 Macy's and Bloomie's small-format shops opened.
The department store has been attempting to scrape off its mall-based reputation in recent years. In the fourth quarter of fiscal year 2022, Macy's revealed that its one Bloomie's concept location performed better than its other banners. In that quarter, Bloomie's comp sales rose 12%.
"So far, we have seen positive sales growth. Customers like our curated product offerings and the off-mall locations help us bring the Macy's brand to a lot more people," Macy's CEO Jeff Gennette said in the video posted earlier this month.
Indeed, smaller format locations can help retailers reach new customers. In an earnings call in February, The Container Store CEO Satish Malhotra said that 70% of the customers that entered its small-format location in New Salem, New Hampshire during the first week it opened were new to the brand. Similarly, 58% of customers who walked into its smaller-sized shop in Colorado Springs during the first week it opened were new to The Container Store.
Clay Parnell, president and managing partner at consulting firm the Parker Avery Group, said that small format stores push retailers to be more strategic about how they manage their inventories. For example, Ikea previously told Modern Retail its small format stores will focus specifically on kitchens, baths and bedrooms products that resonate with the people living in the store's vicinity.
"They kind of got spoiled with all that space. They could go as broad and deep in certain categories as they wanted to, even if it wasn't very profitable and productive for them to do so," Parnell said. "[Small-format stores] push them honestly to do things they need to be doing anyway: to think about the assortment they're going to put there and how wide the assortment needs."
David Berliner, national leader of BDO's restructuring and turnaround services practice, said that smaller stores tend to carry less inventory, which allows retailers to cut down costs. Additionally, small-format locations need fewer store associates. Sprouts Farmers Market told Grocery Dive that its smaller store model in Manassas, Virginia brought in higher margins, reduced labor costs and slashed construction costs by 20% in comparison to its traditional store format.
However, small-format stores aren't completely perfect. Berliner said that as retailers roll out and expand their small-format stores, they run the risk of cannibalizing existing locations nearby. A smaller, more curated store concept might also fall short of customers' expectations when people don't find the products they are looking for.
The small-format store concept is by no means new with Target opening smaller stores as far back as 2019. But in March this year, Target announced that it was closing four of its small-format stores after "multiple years of working to improve performance." These stores were located in metro areas in D.C., Minneapolis and Philadelphia.
"There's excitement at the beginning, but it doesn't always resonate with every one of their stores," Berliner said. "Some of these [stores] are a chance to expand to markets you don't already serve with less risk because you're opening a smaller store than a big store. But that is also no guarantee that you're going to be able to capture the customers in that new market."