Q&A
// February 13, 2023 ■ 4 min read
Inside Ikea's small-format store strategy: 'The retail environment is changing'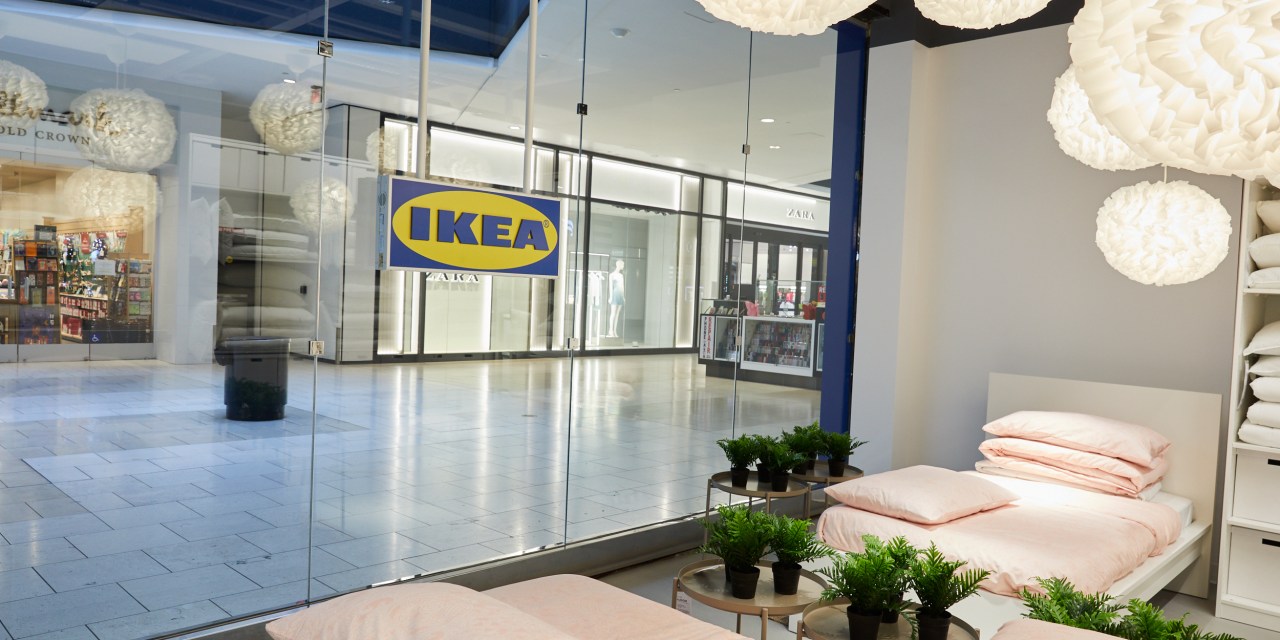 Ikea
Ikea is going big for small-format stores.
The furniture retailer has been working on these small format stores, dubbed Planning Studios, for the last three years. It recently opened two planning studios in Los Angeles, in Arcadia and Long Beach, in August. Ikea also has small-format locations in Paris, Moscow, Toronto and New York City.
Ikea's Planning Studio was developed to reach shoppers living in areas that its typical big-box stores aren't located in. These new Planning Studios in the U.S. are around 8,000 to 9,000 square feet and focus on key areas integral to city living, such as kitchens, bathrooms and bedrooms. Ikea plans to open more Planning Studio locations in Rome, Tokyo and San Francisco among others.  
The new Planning Studios are part of the 3 billion euros (or about $3.2 billion) Ingka Group, Ikea's largest franchisee, planned to invest in its new and existing stores. The investment also focuses on developing physical stores so they can serve as e-commerce distribution centers. Ikea did not share financial figures on how the Planning Studios are performing so far.
The company's total retail sales for the fiscal year climbed 6.5% from the previous year to 44.6 billion euros ($47.6 billion). The vast majority of its products were sold through stores, at 75%. 
Much like Ikea, other retailers like experimenting with smaller stores. Best Buy, for example, opened its first small-format store in Monroe, North Carolina back in July at 5,000 square feet. Kohl's also unveiled an experimental small-format store in Tacoma, Washington in October, which has a broad assortment of outdoor gear to match the preferred pastime of the local community.
In an interview with Modern Retail, Selwyn Crittendon, business development manager at Ikea U.S., spoke about the expansion of Planning Studio and how it plans to use these stores to reach city dwellers.
What is it that pushed Ikea to roll out small-format stores?
First and foremost, Ikea is on a journey, and we're on a journey because the retail environment is changing.
We've opened the two new touch points in LA, and this is really about being more accessible to many people in areas where we can put a larger footprint store. These two stores will be focusing on bedrooms, baths and kitchens: three core areas of the home that many people need more assistance in planning and designing. 
Why do the Planning Studios focus on kitchens, baths and bedrooms specifically?
The areas we focus on are areas where you need more time or assistance to really plan and design out your dreams. Typically, you would visit an Ikea location in one of our stores, you would go through the showroom and you would end up in one of these areas.
In this Planning Studio, we have a smaller format that really brings you closer to the range and also brings you closer to the many solutions we can offer, so we have design consultants on site that really can support you with that.
Ikea is known for its big-box stores where you can find all things related to the home category. How do you make the small format work?
How we make it work is that we actually leverage the success that we've had in stores. So we really listen and learn. It's all about life at home.
We know that kitchens, baths and beds are still an area of importance. Even in a time like this, where we're facing a potential recession or a downturn in the economy, [we know] that people want to improve their lives at home. So we take the best pieces of what we do with our larger format stores and we just try to bring it in a smaller footprint.
For instance, if you visit one of our Ikea locations, you will see a larger range of kitchens, and what we bring to you in this Planning Studio is the kitchens that are specific to that market. So we really reflect the local community in those areas that we serve. You'll see solutions that really fit the city center aspect… or the different configurations in those local areas so we can be even more relevant to our customers.
Do you see small-format stores replacing Ikea's big-box format?
We truly [believe] the best of Ikea together is in our larger store formats. So the attempt of going smaller with the Planning Studios helps us get into areas where we can't with a larger format, so it plays together. There's still going to be a lot of concentration.
As we expand across the U.S., we're definitely looking at the best, what we call, customer meeting points that fit that community. So [we are looking at] where we can come in and really give the total experience — from plan, design and take away — or… have a more catered experience like the Planning Studio that can really go after areas of the home that need more attention.