Wolverine Worldwide explores offloading Sperry as it aims to 'simplify' brand portfolio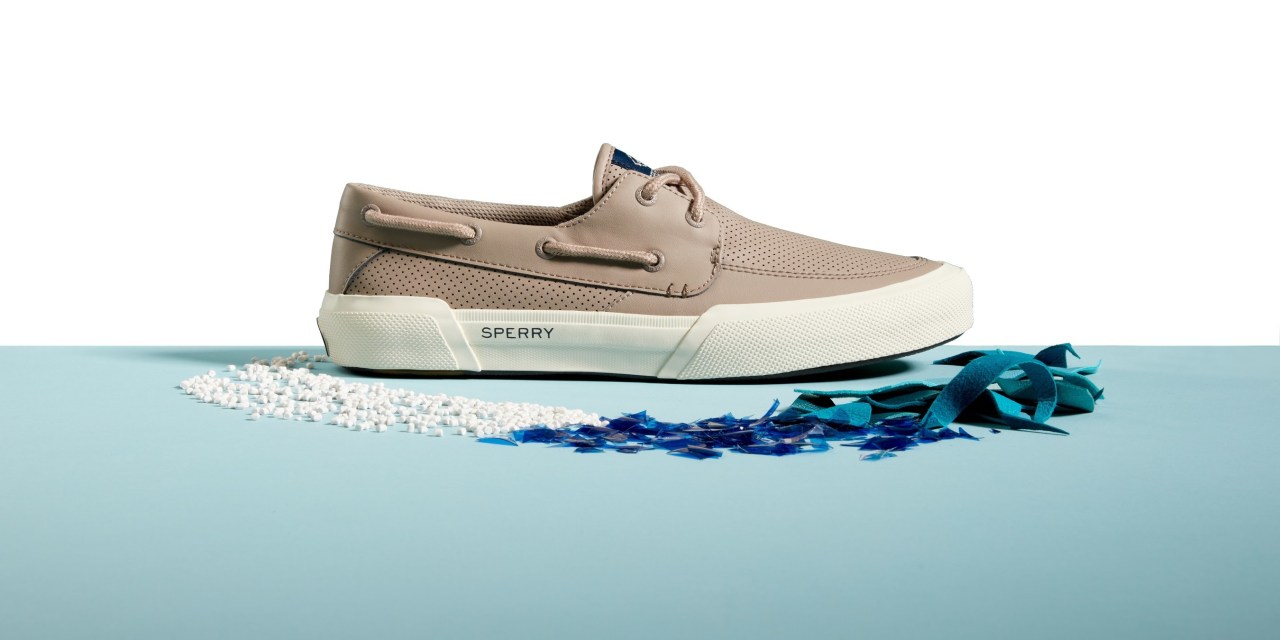 Sperry
Wolverine Worldwide — which owns brands like Merrell, Saucony, Sperry and Sweaty Betty — is looking to transform its brand portfolio.
After announcing the sale of the Keds brand to DSW parent company Designer Brands, Wolverine Worldwide is optimizing its portfolio further by "exploring strategic alternatives" for boat shoes and preppy apparel brand Sperry, according to its first-quarter earnings report. Executives said that some of the options include a sale or licensing. The decision is expected to allow Wolverine to put more resources behind leading brands like Merrell and Saucony. 
While Sperry holds immense brand recognition, the brand has partly been pulling down profits for Wolverine Worldwide. First-quarter revenue for Sperry declined 13% year-over-year to $62.9 million from $72.3 million the previous year. The company previously acknowledged that Sperry was late in following trends and that it planned to have the brand lean into its core nautical and preppy identity for growth.
But compared to its other brands, Sperry was lagging behind. For the first quarter, year-over-year revenue for Merrell grew 17.6% to $180.3 million and Saucony grew 21.2% to $132.6 million. Wolverine Worldwide's total revenue of $599.4 million in the first quarter declined 2.5% year-over-year.
"As we evaluate opportunities ahead for the company, we need to focus our future efforts and investments on our growth brands: Merrell, Saucony and Sweaty Betty," said Brendan Hoffman, CEO of Wolverine Worldwide. "Therefore, we have decided to explore strategic alternatives for Sperry over the coming months while we continue the foundational work needed to position the brands for long-term success."
The company has been undergoing a broad transformation effort in recent months. In March, it announced plans to layoff employees at Sweaty Betty and consolidate its office space to improve cost structures. Alongside the news announcing the sale of Keds, Wolverine also inked an exclusive licensing deal to Designer Brands for Hush Puppies footwear in the U.S. and Canada.
Merrell has also adjusted its assortment to match the needs of target customers by expanding into trail running and expanding the colorways of products to appeal to women.
Kassi Socha, director analyst at Gartner, said that simplifying its portfolio could allow Wolverine to pivot faster if needed given the uncertainty of the economic environment. Having a simpler portfolio to manage could help Wolverine focus its attention on key strategic initiatives. 
"More is not always more," she said. "In a time of disruption and continued change within consumer behavior, within the macroeconomic environment, those with a clear strategic vision and the ability to focus on what they do best will succeed."
Footwear brands, in general, have had a tough time maintaining growth due to economic headwinds impacting their operations and their customers' wallets. Socha said footwear brands are particularly vulnerable to shoppers pulling back their discretionary spending. On Tuesday, Allbirds reported a 3.4% decrease in revenue for the first quarter.  
"Over a third of consumers have said that their households have felt a big impact from inflation and higher prices, which is leading them to cut back on discretionary spending," Socha said. "I think we're going to see continued softening throughout the rest of the year in retail and footwear sales." 
Wolverine Worldwide reaffirmed its outlook for 2023. The company expects revenue to be between $2.53 billion to $2.58 billion, which would be a flat or 2% growth. It expects gross margin to be roughly 41.3% and for its inventory to improve by about $225 million by the end of this year. 
"In conclusion, we are successfully navigating a tough environment and making fundamental improvements to the business along the way," said Michael Stornant, CFO of Wolverine Worldwide. "While difficult, the choices we are making to simplify and clarify our brand portfolio, including the recent Sperry announcements will allow us to lean into our brand and category strengths."