Allbirds still faces slowing growth after renewing focus on core products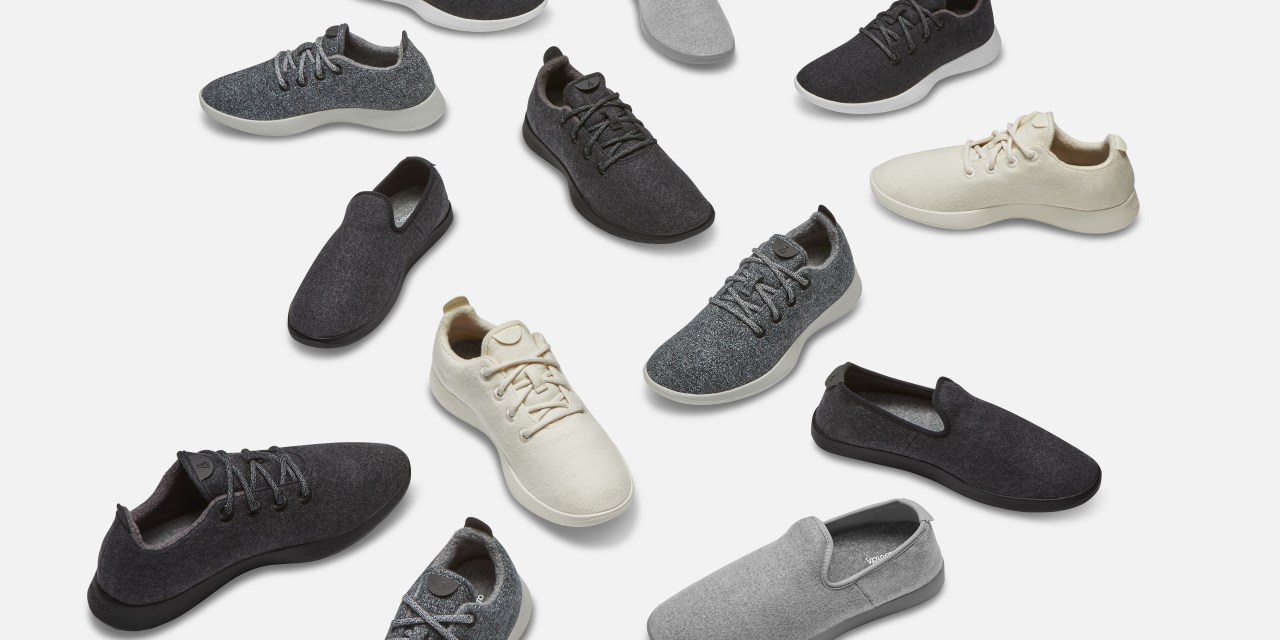 Image via Allbirds
Allbirds still has a ways to go on a major turnaround, even as its most recent earnings results beat expectations.
Back in March, the wool footwear company announced a new "transformation plan" at the end of its first full year as a public company. At the time, Co-CEO and Co-Founder Joey Zwillinger explained that its financial performance was "below our expectations" and vowed to shift operations to better play to Allbirds' strengths.
While it's still early, Allbirds has not moved the needle much on its goals. On Tuesday, it reported a 13.4% decrease in revenue for the first fiscal quarter of 2023, compared to the first fiscal quarter of 2022. Allbirds said the slowdown was partly due to "a decrease in average selling price" and "an estimated $1.2 million negative impact from foreign exchange."
Speaking on an earnings call on Tuesday, Zwillinger mentioned that results came against a "difficult macro backdrop" as the industry saw "heavy promotional cadence in January, followed by a slowdown in February, which was exacerbated during the bank run in March." "Despite industry headwinds and a leaner product launch calendar this quarter versus Q1 2022," he added, "demand for Allbirds products exceeded our plan, particularly in March."
The new results come two months after Zwillinger identified four areas to "help Allbirds reconnect with our core customers and meet new customers." These involved focusing on Allbirds' key products, dialing back store openings in the U.S., transitioning to a distributor model in international markets and further accelerating cash optimization work it had begun in 2022. Today, Allbirds is "making solid progress against our plan to drive growth with expanded margins," Zwillinger said on the earnings call.
Prior to 2021, Allbirds enjoyed tremendous growth as a DTC company — and it went public in 2021 with a whopping $4 billion valuation. But, the company tried to expand extremely quickly and "overemphasized products that extended beyond our core DNA," Zwillinger admitted on March's earnings call.
For example, Allbirds launched an activewear line ahead of its IPO but decided to pull back on leggings after finding out that customers wanted "classic, seasonless items," Co-Founder Tim Brown said last August. Allbirds also tried to lean into sports like running and hiking but found that customers weren't as interested in seasonal colors and silhouettes like the Pacer and the Flyer.
Dylan Carden, a retail analyst for William Blair, told Modern Retail that Allbirds' "success in… being seen as a more performance-type product was a little more difficult than they anticipated." Now, he added, "the business seems to be pulling back out of some of those verticals and ring-fencing what is working."
That doesn't mean that Allbirds isn't continuing to innovate. Shortly before releasing its results on Tuesday, Allbirds announced it is releasing its first golf shoe, the Golf Dasher. A golf shoe was a "top customer request for a long time," Brown said in a statement. The shoe retails for $145 and includes rubber traction and water-repellent materials.
Neil Saunders, managing director for GlobalData Retail, remarked in an after-earnings note that Allbirds "is admittedly lapping some high prior year comparatives." Still, he said, "we would expect a company of Allbirds' age to be able to at least match its prior year numbers. That it didn't is an issue."
"Unfortunately," he added, "the present trajectory suggests that Allbirds will fall back further before it makes progress on both the top and bottom lines… We welcome the fact that this year will be one of cost savings, more cautious expansion and trying to optimize the business. However, none of these things will matter if the wider strategy and messaging is wrong."