Why more brands are flocking to Sun Belt states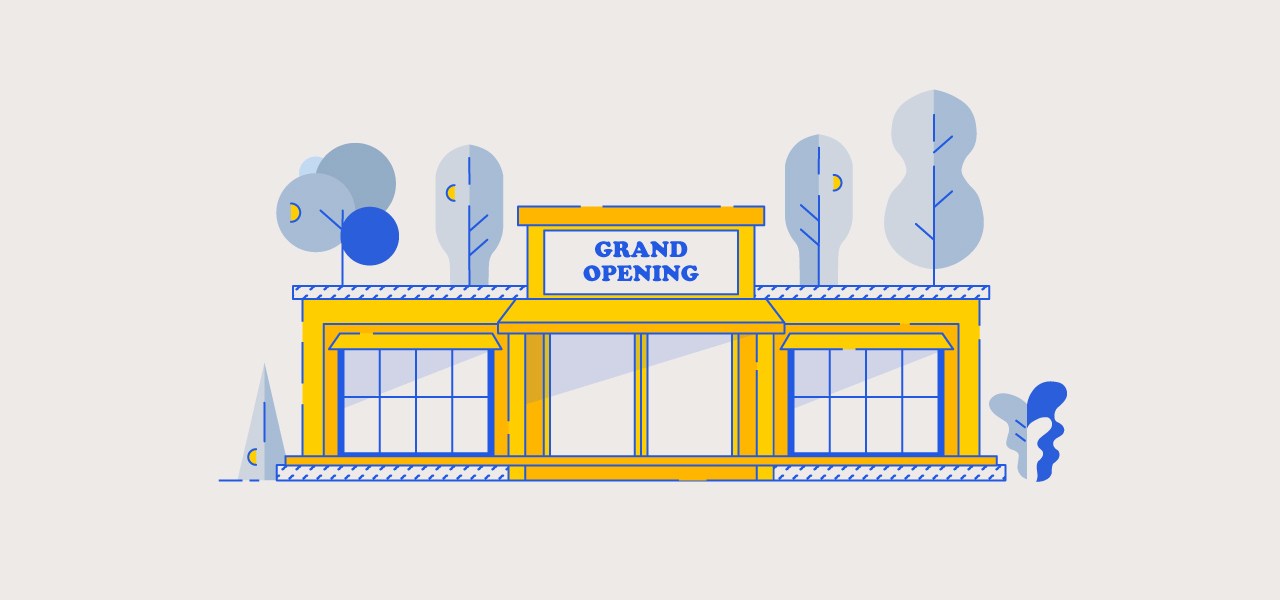 Earlier this year, polo shirt brand Collars + Co was deciding where to open its second-ever store. The brand already had one location in Chicago that it opened in June. It eventually settled on Boca Raton, which founder Justin Baer describes as "the polo capital of the world." It was a perfect fit, he told Modern Retail, considering Florida is one of Collars + Co's top markets.
Collars + Co is one of many businesses opening up locations in the Sun Belt, a southern region of the United States marked by high temperatures, lower costs of living and less density. While the Sun Belt has grown in popularity for years, it particularly exploded during the Covid-19 pandemic as people looked to move out of closely-packed cities. According to Census Bureau data, Texas was home to six of the top 10 largest-growing counties in 2022. Today, 12 of the 15 fastest-growing cities in the U.S. are in the Sun Belt.
As consumers have congregated in the Southwest and Southeast, so have brands. British fashion brand Primark says it wants to build "a significant presence" in the South as it introduces itself to more U.S. shoppers. Athleisure brand Vuori recently opened a store in Nashville and will expand to Florida later this year. Sneaker reseller Impossible Kicks opened up stores in Florida, Nevada and California and plans to open another one in Las Vegas before the end of the year. And, cities such as Atlanta, Miami and Las Vegas are "experiencing a wave of new luxury openings," according to JLL.
Today, competition for retail space in Sun Belt markets is tight and getting tighter. Available retail space in the U.S. is at an 18-year low, and Sun Belt cities made up eight of the top 10 markets for net absorption in the third quarter of 2023, according to CBRE. The top city, Orlando, filled 1.2 million square feet in the third quarter and more than 2 million square feet year to date.
"Brands want to open in the Sun Belt, and it's often their first choice," David Benavides, former vice president of retail for Rhone, told Modern Retail. Benavides is now a consultant who works with brands on their real estate strategies. "Many of the shopping centers are leased at full capacity," he said. "This makes wanting to open, and actually opening, a little different."
Retailers have had many incentives to move to Sun Belt states, Benavides said. Not only are those populations growing, but business taxes tend to be lower in these markets and rents tend to be cheaper. North Carolina's corporate tax rate stands at a flat 2.5%, the lowest in the country, followed by Missouri and Oklahoma (both at 4%), according to the Tax Foundation. For comparison, New York's corporate tax rate ranges from 6.5% to 7.25%.
Many Sun Belt markets were also quicker to reopen during the pandemic. Southern states like Georgia and South Carolina eased lockdown restrictions as early as April 2020. Shopping centers like Dallas's North Park Center and Miami's Aventura Mall particularly benefitted from these reopenings and became "even larger powerhouses," according to Benavides.
"Strong centers and cities in the Sun Belt were resistant to the pandemic loss that affected many other states and shopping centers," he said. "Many of the more prominent shopping centers saw record breaking PSF (per square foot) rent in their new leases."
These shopping centers are continuing to see momentum, according to recent earnings. Simon Property Group, the largest mall operator in the United States, said on Tuesday that occupancy for the third quarter of 2023 was 95.2%, an increase of 70 basis points compared to last year. Through the first nine months of 2023, Simon Property Group signed more than 3,500 leases for 15 million square feet, CEO David Simon said.
Tommy John, an underwear brand, is increasingly opening its own stores at malls in Sun Belt states. Today, it has stores in North Carolina, Texas, Tennessee, Arizona and Alabama. Its top performing stores are The Mall at Green Hills in Tennessee and The Houston Galleria in Texas, CEO Cheryl Abel-Hodges told Modern Retail.
Tommy John will stay in the area for its next store, which it will open in Oklahoma. "We have a proven e-commerce business, strong brand awareness and loyal customers in this region," Abel-Hodges said. "It's important to us to connect with our already engaged customers [and] learn from them to understand what they are looking for in their physical shopping experience."
Finally, design agencies working with retailers are seeing more demand for Sun Belt markets, too. Brandon Ball, the CEO of Starch Creative, which helps brands such as Outerknown plan and build their new stores, said it has "multiple brands looking at Austin and one brand that is looking at Austin, Orlando and Phoenix."
"Out of those, we are seeing the most interest in Austin and Phoenix," Ball added. Average asking rents in Phoenix climbed 8.7% over the last 12 months, "significantly outpacing the national average of 3.4%," according to Matthews Real Estate Investment Service.