Q&A
// May 5, 2023 ■ 7 min read
'What truly drives our business at the high level is product and brand': Nike's vp of Direct on its DTC playbook, membership strategy & 'three big drivers' behind digital sales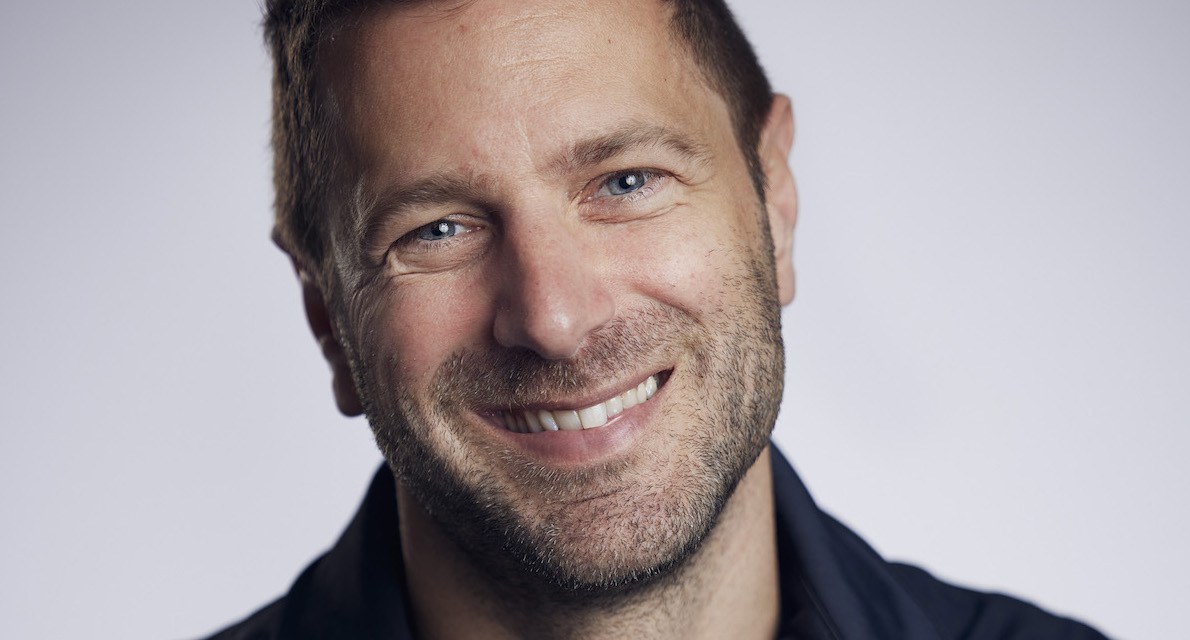 By the numbers, Nike's direct-to-consumer business is growing more robust by the year.
Today, the company has 8,000 brick-and-mortar stores, five global store concepts (Nike Rise, Nike House of Innovation, Nike Live, Nike Style and Nike Unite) and four mobile apps (Nike, Nike Run Club, SNKRS and Nike Training Club). It's also uploaded hundreds of training sessions to Netflix (these cover everything from yoga to 10-minute workouts), launched an experience in Roblox and started selling virtual sneakers on its new blockchain-powered platform, SWOOSH.
For a few years now, Nike has honed in on growing its DTC segment. While Nike still has relationships with wholesalers, as well as 30,000 points of distribution, it has shifted its focus to sales from its owned stores, website and app. The strategy appears to be paying off: Nike's DTC revenue for its 2022 fiscal year totaled $18.7 billion, up 14% on a reported basis. In this most recent quarter, which ended February 28, Nike reported $5.3 billion in direct sales, up 17% on a reported basis.
Nike, like many other retailers, turned its attention to its digital business at the beginning of the pandemic, Daniel Heaf, vp of Nike Direct, told Modern Retail. While Nike's stores are now back open, its digital business "grew incredibly quickly" and continues to grow, Heaf said. "Our competitive separation has been that we've continued that growth where others have trailed off," he explained.
Modern Retail sat down with Heaf at Nike's S23 digital studios in New York to discuss all things DTC. This interview has been edited for length and clarity.
You've said that Nike's digital business more than doubled over the last two years. What do you attribute that to? 
I think at the heart of that digital growth has been membership, which has gone from a very small initiative to something that we now think about as the company end-to-end. The second component of the growth in digital has been the scale. To be competitive in the digital world today, you need to operate at a really large scale. And so we have spent a great deal of time in both thoughtfully rolling out the Nike app and the Nike website across as many countries as we believe possible. We recently launched the Nike app in about 15 different markets in Europe. We launched last month the Nike app in Korea, soon to be followed by the SNKRS app. These are huge markets where we have yet to roll out… so scale and building that scale across the world has been a second major component of the growth.
The third component, I think, has been the experience in and of itself. Consumers have discovered the Nike app and the Nike website. They have discovered the great service and the assortment and the storytelling. They like it, and they come back. So, it's a combination of scale and experience and personalization through membership that I believe are the three big drivers behind our digital business.
On the membership front, Nike has 160 million members. How is Nike hoping to grow that number while maintaining the active members it has?
That's a great question. I don't think it's something that we think about on a yearly basis — it's something that we think about every week, every month, every season. How we plan our business now is thinking about the members that we have, and thinking about the members that we would like to acquire, and thinking about where every individual member is in the lifecycle.
We may choose to do, as an example, a particular type of launch or particular type of media spend to acquire a new member against a new product category. So, for example, we may choose to say, 'Well, how many consumers do we have for a shoe like the Motiva? Do we have enough to sell all of those shoes out? Or do we need to acquire some new members…?' That allows us to be extremely efficient with our members [and] with our marketing spend because we're not reacquiring consumers that we already know how to serve.
And then within our own channels, we think about the tactics that we can use to move a consumer from zero to one, from one to two, and from two to three, in terms of their purchase frequency. And that's been the big success story over the last couple of years… The vast majority of Nike's Direct business used to be from new members. That was true three or four years ago. Today, the vast majority of demand in Nike Direct and in particular, in our digital channel, comes from existing members. So what we've built is a more loyal and more valuable member base who engage with us more frequently across multiple touchpoints.
Can you speak more about Nike's connected memberships with wholesalers? I know you have Dick's Sporting Goods on board. Are there other retailers that you are onboarding at this time?
So, the insight just comes from listening to the athlete. We talk about that in product, but that also is true in the marketplace more broadly. Consumers are saying, 'It's amazing, this member experience, and these member benefits you offer us in Nike Direct, but sometimes I want to buy in multi-brand, and I don't feel like I'm rewarded or treated in the same way.' And so it comes from that consumer insight. We want to serve consumers wherever, whenever and however they want to shop with us. We're really channel-agnostic, and we want to just be in that path and engage with them. That's really, really important to us.
So, we've launched a connected membership with DSG. And we have ramped up with JD Sports in EMEA. And they are seeing the same benefits that we saw from our DSG partners, which is [that] Nike members who have an account linked with DSG are more valuable, more loyal and shop with greater frequency than account members who have not linked… Really, it's a process of continuing to make that program more valuable every single week and month while onboarding new partners at the same time.
What is your strategy for continuing to scale the digital business in 2023?
I always remind myself that what truly drives our business at the high level is product and brand. And so, I feel confident. I can't go into too much detail, but when I look across the product portfolio of footwear and apparel that we have coming, I really believe in the growth that we're going to see. And that obviously fuels our digital business. I think there are some people who believe that having a great app is what drives a great business. But upstream of that is product and brand, in my mind. So I look across that product portfolio and think it has incredible growth opportunities across multiple dimensions.
Of course, we've still got markets to continue to scale into. And one of the beautiful things about Nike is that we do think long-term about what services we can offer our consumers. How can we fully scale our O-to-O operations? What is the future of storytelling in the Nike app in three years time?
There is nothing that we are ever satisfied with. And we always can see something to improve on, both front-end and back-end.
How is Nike making sure that customers are continuing to come into stores? What do expansion plans look like?
We've always believed in stores for a consistent set of two reasons. One, it's about expanding the distribution and touchpoints for Nike, particularly in what we call those priority areas of sport. We know we need more distribution for women's fitness apparel at premium price points, and we know that she likes to shop vertically in those marketplaces. So, it's natural for us to want to expand our store footprint to achieve that. It's about incremental growth for Nike.
A second point is that we know that any stores that we open contribute to the whole ecosystem. When we open a door, we see sales of Nike across the entire landscape go up. We see sales of Nike on our digital platforms go up. And we see the sale of Nike in our own stores [go up]. So it's kind of one plus one plus one equals four, in this instance. It's a great way to make all boats rise.
Consumers have that in-real-life experience. They get to connect physical and digital transactions. The community that you get out of a Nike store — there are so many run clubs, fitness activities that take place. I think it's a place to go and connect with sport as much as it is a place to transact.