Earnings
// September 26, 2023 ■ 4 min read
Tupperware's financial struggles add new wrinkle to turnaround efforts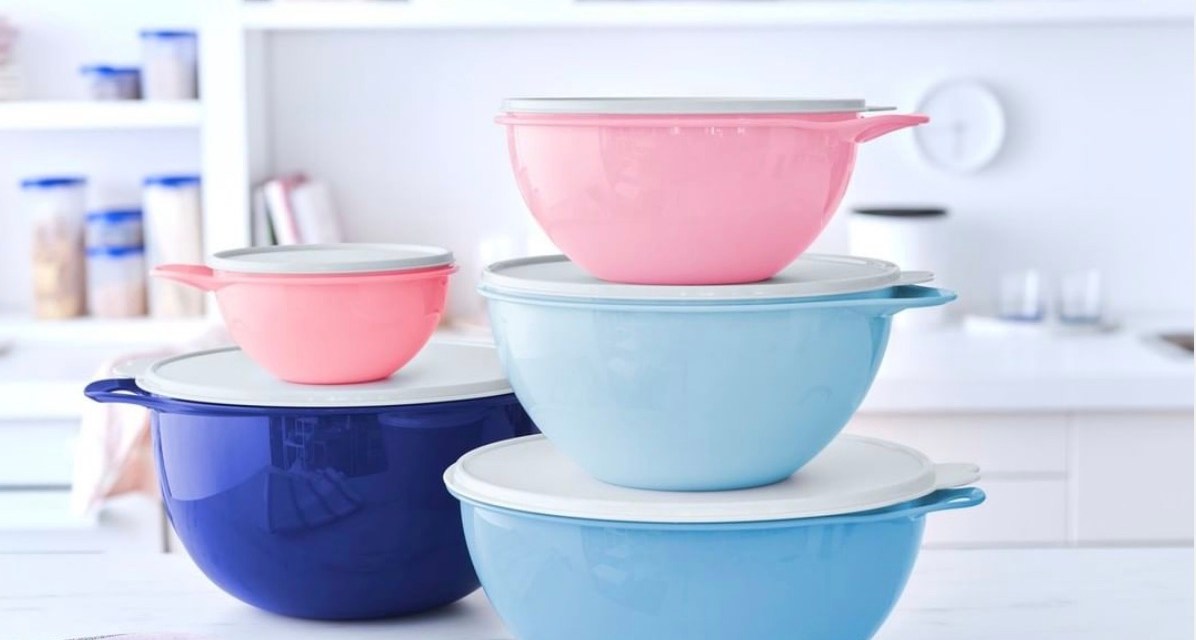 Tupperware is fighting for its life as a publicly-traded company amid internal financial struggles – and shifting storage preferences.
Once a mainstay of American kitchens known for its direct sales network, the 85-year-old company in March told the Securities and Exchange Commission that it discovered "material weaknesses" in internal financial controls, particularly those related to income taxes. Not only did this result in potentially misstated filings, but Tupperware hasn't filed any earnings reports since then. In June, it received a notice of non-compliance from the New York Stock Exchange. Then in August, it entered a debt restructuring deal.
Last week, the company reported that Madeline Otero, its svp and chief account officer, is stepping down after 23 years. The filing also reported that the company is working to fix the issues around its financial reporting, with updated filings potentially expected in the fourth quarter.
The financial reporting concerns add another layer of challenges to a corporate operation that's failed to retain relevancy amid shifting consumer preferences. While Tupperware had become a synecdoche for lidded storage containers, the company started seeing sales dropping in the 2000s. This was exacerbated by the advent of e-commerce. Tupperware's business is primarily driven by direct sales, a model that's at odds with the relative convenience of big boxes and Amazon. And while Tupperware has taken steps to become more of an omnichannel business, some analysts say these efforts may have come too late.
"The Company is working to implement remediation efforts with the objective of significantly improving the Company's internal controls," the filing said. "A remediation plan will take time to develop, fully implement, and confirm its effectiveness and sustainability. Until a remediation plan is adopted and fully implemented and tested, the material weaknesses described above are expected to continue to exist."
How Tupperware got here
Operationally, leadership shake-ups and negative sales growth hampered Tupperware prior to the Covid-19 pandemic. In March 2020, Tupperware brought in new CEO Miguel Fernandez, a veteran of Avon and Herbalife, to embarked on a stabilization plan. Then the pandemic offered a burst of energy, with people cooking more at home. Tupperware made a quick pivot to virtual Tupperware parties and digital sales, and wound up posting growth for 2020 and 2021.
The company began to initiate parts of its turnaround plan with efforts like launching products made from new materials, in response to the fact more customers have begun eschew plastic storage altogether in favor of glass or stainless steel. Tupperware also introduced new products like an air fryer and vegetable chopper. But the moment of relevancy passed quickly and by the first quarter of 2022, the brand withdrew its guidance for the year and stocks plummeted 45%.
Last year, Tupperware made major strides to become an omnichannel business by opening an Amazon storefront in June, and launching in Target last October. But global sales are still slowing, with an 18% drop in total sales for fiscal year 2022 year-over-year. Sales dropped in every market except South America, attributed to factors including COVID-related lockdowns in China, and declining consumer sentiment. Despite price hikes and an expansion to Target, increased resin prices and inflationary pressure also shrank the company's margins.
Aaron Sorensen, partner, chief behavioral scientist and head of transformation at Lotis Blue Consulting, works with businesses embarking on turnaround strategies. While the expansion to Target and Amazon may help Tupperware move in the right direction, it may be too little, too late given consumer preferences and competition, Sorensen said.
"The market is very saturated," he said. "You go to Target, and there's a ton of brands on the shelves. They have an Amazon storefront but there are thousands of comparable products for lower prices."
Such expansion also means doing critical operational changes to ensure the supply chain can expand and keep up, Sorensen said. And that's a skillset that the company, having operated in direct sales for so long, may have trouble mastering quickly.
"They have the assets, and the brand is one of the most iconic brands in retail," Sorsensen said. "But what seemingly they underestimated was how hard it would be to build an omnichannel ecosystem."
Namrata Shah is a partner and head of consumer and beauty at PERLab, the industrial redesign practice of global management consultant Kearney. She said Tupperware's brand equity and nostalgia factor are two of its biggest assets as it attempts to fix its footing and re-market itself.
"There's been very few brands like Tupperware that are almost thought of as being an inventor and designer of a category," she said. "It's not too late them for them, because there's still trust and brand recall. But they need to capitalize on their equity while it still exists."
Doing so, Shah said, will require revitalizing its design to better fit with consumer preferences, and add more retail sales channels. The company could also trim its portfolio, which has expanded to include baking tools, cleaning suppliers and other kitchenware that may complicate its image.
"They need to focus on what they're known for, and what's driving their loyalty," Shah said.
Tupperware didn't immediately respond to a request for an interview with Modern Retail. But CFO Mariela Matute said in an August press release that the company's latest debt agreement "provides us with the financial flexibility to continue executing on our near-term turnaround efforts as well as our long-term strategy to create a global omni-channel consumer brand."