Retail industry legislation and policies to watch in 2023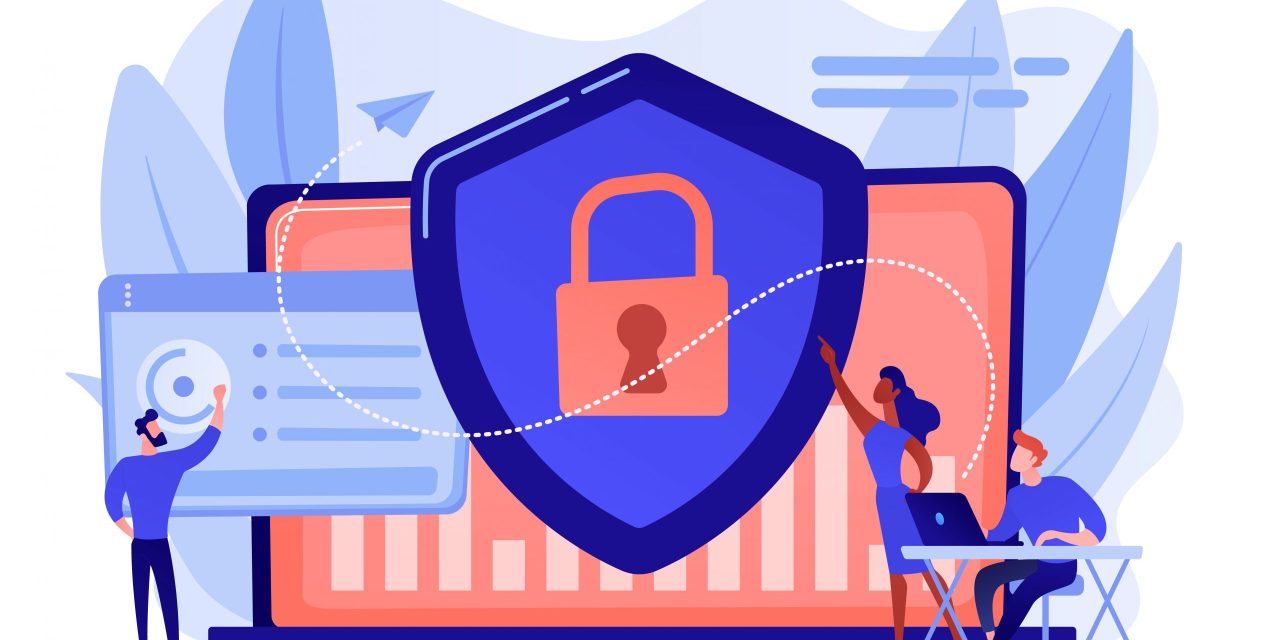 As new sessions of Congress and state legislatures kick off across the country, changes in policies that affect retail and e-commerce are on the horizon.
From credit card swipe fees, to long-awaited rules around data privacy, retail interests are going to be eyeing proposals at the state and federal levels. Some policies have the potential to broadly change retail practices across sectors, like new data privacy laws. But there's also the potential for more niche proposals that apply to areas like payment platforms or the fashion industry.
David French, senior vice president for government relations at the National Retail Federation, said 2022 was successful for the association in seeing its objectives through, particularly with making progress on the Credit Card Competition Act and securing passage of the INFORM Act to require more disclosure from marketplace sellers to fight back against counterfeit operations.
"That was a narrowly divided Congress in a highly charged political year," French said. "We're going back into a narrowly divided Congress and in a highly charged political environment, I'm optimistic we can get some things done for the retail industry."
Here's a roundup of some policies that could see movement this year.
Data privacy
For years, Congress has mulled over what to do about personal privacy in an increasingly data-driven world. Last year saw movement on a privacy bill called the American Data Privacy Protection Act that would create national standards for what companies can do with personal information. But despite bipartisan support, the proposal didn't pass and raised concerns among retail interests.
French said while it's critical to secure a nationwide data privacy plan, ADPPA could've left retailers liable to too many lawsuits and not provide enough protections for customer loyalty plans that allow shoppers to accumulate points or rewards for discounts.
"Everybody starts in the right place, which is, everybody wants a law that is going to protect people's privacy. And it's really a question of how much they understand how data moves and flows," French said.
Combined with the technical nature of the topic, powerful stakeholder interests make data privacy bills will be a heavy lift. Tech and telecommunications interests that may lobby against restrictive policies. Retailers, meanwhile, will be eyeing any potential proposal for the ability to continue targeted marketing based on customer-specific knowledge.
In particular, though, French said, it's important that a nationwide data privacy policy specifically preempts individual state laws, which have started to crop up around the country. This creates a patchwork environment that can be chaotic for businesses to comply with, French said, as it may require different rules for different states that trigger different e-commerce, disclosure and storage needs.
"We think the national standard for privacy is important," French said. "In an e-commerce world data travels across state borders. It is it is we have a national market, we should have a national privacy law."
Retail theft
A topic that's likely to see discussion at both the state and federal levels is retail theft. Companies like Amazon and Target, as well as retail lobbyists at NRF and the California Retail Association, are vocal about the issues that businesses face with goods being stolen out of supply chain and shuffled into black markets, or what's referred to as "organized retail theft."
One federal proposal that could crop up in response this year is the bipartisan-backed Combatting Organized Retail Crime Act. Supported by retail groups and several law enforcement associations, this proposal would create a new center within Homeland Security to address organized retail theft. Some states are looking at the issue; Colorado Attorney General in late December announced the launch of a new task force to address organized retail crime.
There's also additional concern from retailers about goods being stolen off the shelves, sometimes called "shrinkage." NRF has called shrink a "$100 billion problem."  But some companies are reassessing the scope of the problem. Walgreens CFO James Kehoe said on the company's latest earning call it may have over-emphasized theft concerns last year — shrink is down from 3.5% to 2.5%, and the company may pull back on security companies it put in stores, he said.
Rachel Michelin, president of the California Retailers Association, said combatting retail theft from stores is a top priority for this year's California legislative session.
"It's impacting our employees, it's impacting our customers and, candidly, I think it's also impacting the communities that retailers operate in," she said.
In particular, CRA supporters changes to Proposition 47, a 2014 criminal justice ballot measure passed in the state that reclassified certain crimes. Michelin said the goal is to see the law adjusted; one option would to be able to aggregate crimes based on the amount of stolen goods. At present, stealing property under $950 is a misdemeanor even for those who have multiple offenses, Michelin said.
But the topic is controversial amongst due to its intersection with issues of criminal justice, housing and lack of social safety nets — and is likely to inspire heated debate. And it's unclear if even a targeted approach could generate widespread support among state lawmakers; Gov. Gavin Newsom has previously defended Prop 47's existing structure to deal with theft.
BNPL rules
It's unclear if federal regulators are going to make 2023 the year of new rules for Buy Now, Pay Later platforms. But some signs indicate future activity. The Consumer Financial Protection Bureau Director Rohit Chopra has said the agency will be looking at guidance or rules that it can help provide baseline protections for consumers. That could look like finding new measurements for household debt that incorporate payment platform data.
"Existing approaches to measure outstanding credit card debt exclude Buy Now, Pay Later loans, and it's critical that this growing category does not hide in the shadows," Chopra said.
If new rules are introduced, the United States would follow in the footsteps of places like the United Kingdom, New Zealand and Australia that are working on regulations to address BNPL companies. Globally, the BNPL market is valued at $141.8 billion as of 2021 and is expected to grow at a CAGR of 33.3% through 2026, per Research and Markets.
Credit card swipe fees
2022 saw significant progress for retail interests in their decade-long push to address the rising cost of interchange fees that accompany credit card transactions. The Credit Card Competition was introduced in both the House and Senate chambers, plus was subject to hearings, significant media and multi-million dollar ad buys. But the bill didn't make it across the finish line in the final push.
French of NRF expects the proposal to be revived this year. "Payments is one of those issues, where we can build a bipartisan coalition to get something done," he said.
Supporters say the bill would drive down swipe fees by requiring banks to offer at least two options for retailers to process card transactions through. This would encourage competition between networks to lower fees. But financial interests, airlines and some tax reform groups have lobbied hard against the proposal, calling it a giveaway to big-box retailers and could damage rewards programs and card network security.
Sustainable commerce pushes
The coming year is likely to see a revival of the New York Fashion Act, a first-of-its-kind proposal that would require apparel companies to report supply chain data to the state, including greenhouse gas emissions, worker wages and other social and environmental conditions. Brands would also have to report reduction targets and could be held responsible for not meeting them. The legislation didn't make it through last year amid criticisms from the apparel industry that it was too restrictive and onerous. But changes made at the end of the session position it for a revival this year.
While there is broad support for more sustainability in the fashion industry, the proposal received criticism for being too broad and potentially too cumbersome to implement. Frank Zambrelli, executive director of the Responsible Business Coalition at Fordham University, said that some companies may not have the ability to trace back all their materials based on where they're buying their fabric. There's also concern about passage of a law at the state level that could inspire patchwork regulations from other legislatures.
Zambrelli said the industry will likely be in conversation throughout the legislative process to potentially make the bill more palatable — whether that's extending out timelines for implementation, or putting in some sort of incentive for hitting targets.
On the federal front, the Securities and Exchange Commission is anticipated to release its proposed regulations for environmental, sustainable and governance disclosures for public companies. Such regulations would also put specific requirements on public companies around disclosing supply chain data.
This hotly debated topic generated significant commentary from the financial and business sectors. The proposal could also face legal opposition that could delay implementation. And while there's no set timeline on when the regulations could drop, the public comment period has closed and many experts anticipate that it will be in the earlier part of the year.
"It's not an if, it's a when," Zambrelli said.
He called the potential regulations a natural progression for the U.S. to make, given similar requirements that are rolling out in the European Union. Some companies may already be investing in teams, software and data policies to ensure they have audit-quality data around supply chains.
"They're not doing that because they want to," he said. "They're doing that because they recognize that financial materiality and/or are in compliance to do so. That train has left the station."