Major retailers are losing confidence in San Francisco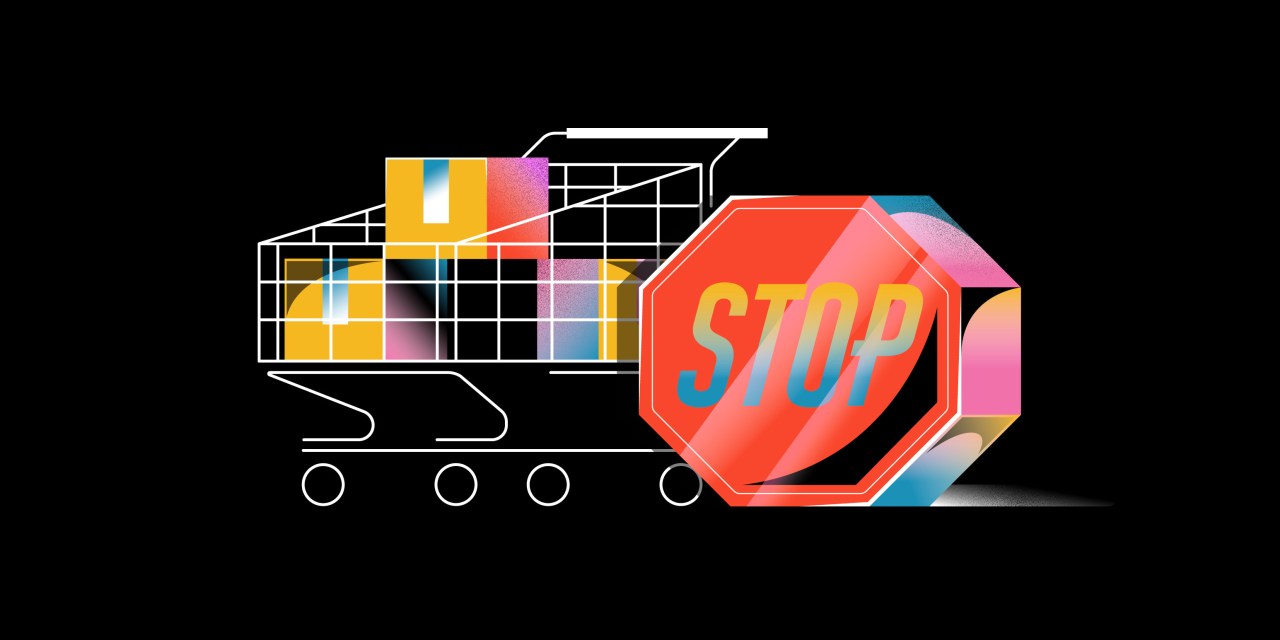 Westfield became the latest major company to pull out its operations in downtown San Francisco when it abandoned its shopping center last week.
The mall operator lost a total of 45 out of its 97 retail tenants since 2020, according to research from The Standard. But it was hit especially hard in May when its anchor tenant, Nordstrom, announced that it was planning to close its two San Francisco stores. Other retailers like Williams-Sonoma, Old Navy and Walgreens have also shuttered stores in the city.
A mix of retail theft and lower consumer sales has pushed major retailers to close their Bay Area shops. While retailers typically budget for theft or shrinkage, it becomes harder to justify keeping high-shrink stores open when overall retail sales are down. Experts said that, as consumers continue to pull back their discretionary spending, more stores could continue to close doors. 
"Anytime you make a decision about where you want to locate or where you want to move out of, you're making the assumption that the success I was going to have in that city wasn't worth it," said Ethan Chernofsky, svp of marketing at foot traffic analytics firm Placer.ai.
Retail theft has only become more expensive in recent years. Shrinkage, an umbrella term that includes organized retail crime and shoplifting, cost retailers $95 billion in 2021, up 4% from the previous year, according to data released by the National Retail Federation. Target said in May that it expects retail theft to drag down its profitability by $500 million this year. At the same time, retailers are dealing with consumers who are holding their wallets tight due to the threat of a recession and mass layoffs. 
Nordstrom cited changes in the "dynamics" of the area for its store closures. Whole Foods' large store in downtown San Francisco also closed temporarily in April a year after it opened due to worker safety concerns. An anonymous worker at Old Navy's San Francisco store told CBS News that thieves targeted the flagship store 22 times in two days.      
"San Francisco is pretty extreme in this area," Barry Thomas, senior thought leader at Kantar, said about theft in the city. "You're definitely hearing more retailers talk about theft. I mean, on almost every earnings call, there's a nod to it."  
Target CEO Brian Cornell acknowledged the impact of shrinkage in the company's earnings call in May. "The unfortunate fact is violent incidents are increasing at our stores and across the entire retail industry," Cornell said. "When products are stolen, simply put, they're no longer available for our guests who depend on them. And left unchecked. Theft and organized retail crime degrade the communities we call home."
Thomas added that theft also impacts people's shopping experience or interest in entering high-crime locations for that matter. Retailers like CVS are locking more items in San Francisco, such as gum, to thwart shoplifting. 
These theft prevention tactics, however, make shopping less convenient for shoppers. Walgreens' newly debuted anti-theft store in Chicago where people have to order some items from a kiosk has been getting mixed reviews from shoppers.
"There are interesting, very innovative ways to basically execute a defensive merchandising strategy in a very digital-centric manner," Thomas said. "But it still has a lot of friction for the shoppers. They're not thrilled about it."
Armstead Jones, a strategic real estate advisor at Real Estate Bees, said that one of the immediate effects of large retailers leaving is job losses, which also means loss of tax base. Direct competitors of retailers that left could benefit from having more customers lean on them, but experts said that small businesses could be impacted by the loss of foot traffic in the area.   
"A lot of these businesses already have shrinkage in their budgets," Jones said. "As long as they're still making enough money, the shrinkage doesn't matter. The problem [happens] when revenues dip and the shrinkage is still the same."
For some of these large retail properties like Westfield's shopping center, it can take up to 10 or 15 years to redevelop and rebrand, Jones said. Depending on the jurisdiction and the property size, getting approval can be a long process, which means properties in San Francisco could sit dormant for years.
Eventually, Jones said, the San Francisco market will likely correct itself. However, he expects to see more closures coming for the city in the coming months as economic instability continues to destabilize businesses. 
"We will see some more retailers leaving just for reasons like cost to capital revenues being down," he said. "It's just a tough business sector."