Luxury brands are poised to benefit from China's reopening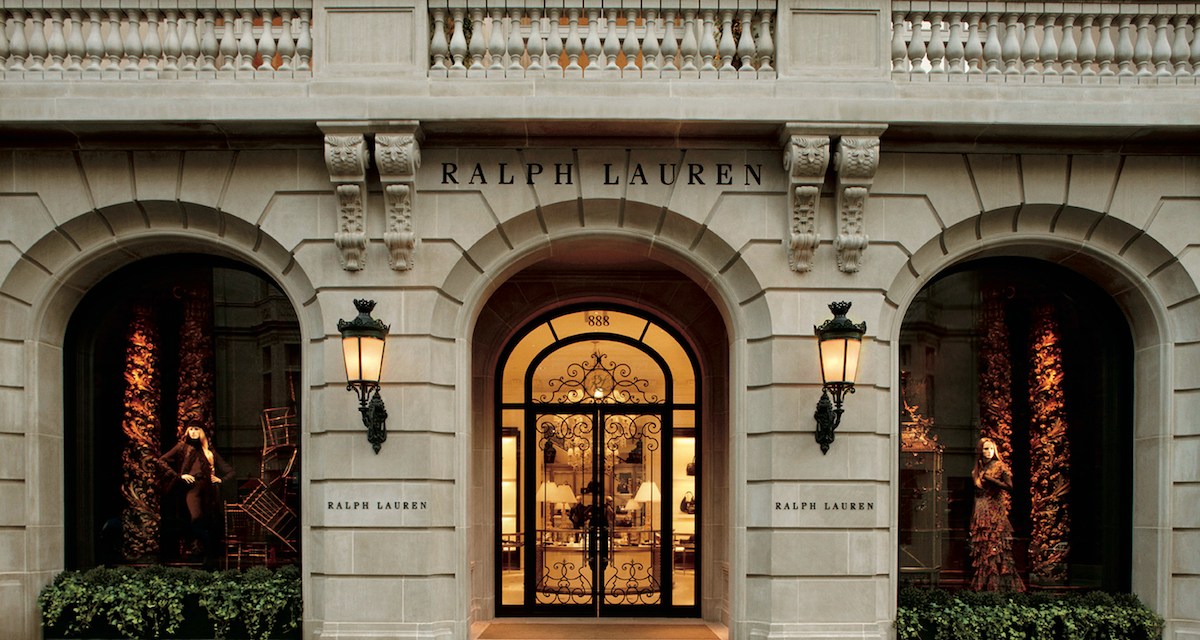 Ralph Lauren
When China lifted its zero-Covid restrictions earlier this year, it opened a floodgate of demand for luxury brands in an otherwise challenging environment for retail.
While Ralph Lauren's North American business slumped a dramatic 10% this quarter, sales in China climbed 50% from last year. Likewise, Burberry's comparable sales in China rose 46% this period compared to last year, and Hermès saw a 23% sales increase in Asia "driven by a very good Chinese New Year."
China's zero-Covid policy, which highlighted the country's commitment to eliminate the virus, weighed heavily on luxury brands. The government kept borders closed for most international travel, which prevented Chinese shoppers from buying luxury goods abroad, and luxury shopping centers were often empty due to strict lockdowns. With restrictions lifting, Chinese shoppers are expected to splurge on high-end goods, boosting demand by 20% this year, Morgan Stanley finds.
"The Chinese consumer has pent-up demand coming out of lockdowns and the sheer size of the market brings a new consumer who's focused on things like sustainability and willing to pay a premium for it," said Kassi Socha, director analyst at research firm Gartner. Chinese shoppers have "a bit more appetite to consume luxury items because they just haven't in the past few years."
Brands are seeing this appetite for luxury products play out this quarter. LVMH — which owns Loewe, Louis Vuitton and Fendi, among others — said this quarter that the majority of its sales in Asia came from China. Chloé, Cartier and Van Cleef & Arpels owner Richemont reported a 40% sales rebound in Asia Pacific, driven by the easing Covid restrictions and the reopening of borders in mainland China.
"The Chinese clientele is much more important than it was in 2019," Jean-Jacques Guiony, LVMH's financial director, told journalists.
Pre-pandemic, experts said residents from mainland China often drive luxury purchases overseas when they travel. Now, luxury shopping is happening more in their homeland as international travel still hasn't rebounded among Mainland Chinese tourists. In response, luxury brands have been making significant investments to broaden their reach in China.
Birkin bag maker Hermès has been opening new stores in China in recent years. To facilitate the return of Chinese shoppers, Hermès opened a larger new store in Nanjing City in January. In 2022, it opened a bigger store in Wuhan and opened its first store in Zhengzhou. Prada also recently teamed up with the Chinese women's soccer team for the FIFA Women's World Cup. 
In the Western part of the world, particularly in North America, luxury spending hasn't been as high. In contrast to its 46% sales increase in China, Burberry's comparable store sales in the Americas dropped 8%. Gucci and Balenciaga owner Kering reported an 18% decline in revenue in the North American region.
"Luxury. Brands are facing some significant challenges with their core consumers and strategies within North America," Socha said. "We're seeing a slowdown of luxury shopping within North America specifically, with 51% of luxury shoppers now stating that they've switched to less expensive clothing, shoes and accessory brands in response to inflationary pressures."
Sky Canaves, senior analyst of retail and e-commerce at Insider Intelligence, said that travel restrictions and policies from the Chinese local government are continuing to drive residents of Mainland China to shop in their home country. For example, luxury brands can start operating their own duty-free stores by 2025 as opposed to partnering with state-affiliated retailers, she said.
"Traditionally, prices overseas have been much lower for luxury goods than in China so luxury consumers would just wait until they made a trip overseas," Canaves said. "The government has also been strongly supporting duty-free sales at home, particularly on Hainan Island, so that consumers in China can reap the benefits of shopping for luxury locally."
Despite the potential opportunities, China's economy is still in post-pandemic recovery. Its retail sales growth has slowed to 3.1% in June compared to 12.7% in May. As mainland Chinese shoppers begin traveling abroad again, fashion meccas in markets like Europe could benefit from big spenders. Experts said this level of sales growth might not be sustained as a result.
"We still see 2023 is a pretty strong year for luxury retail sales in China with growth of almost 25% year on year," Canaves said. "But after this year, we're looking at a sharp slowdown in the growth of luxury sales in China, dropping to around 11%."