Luxury brands like Prada and Burberry are stepping into the sports arena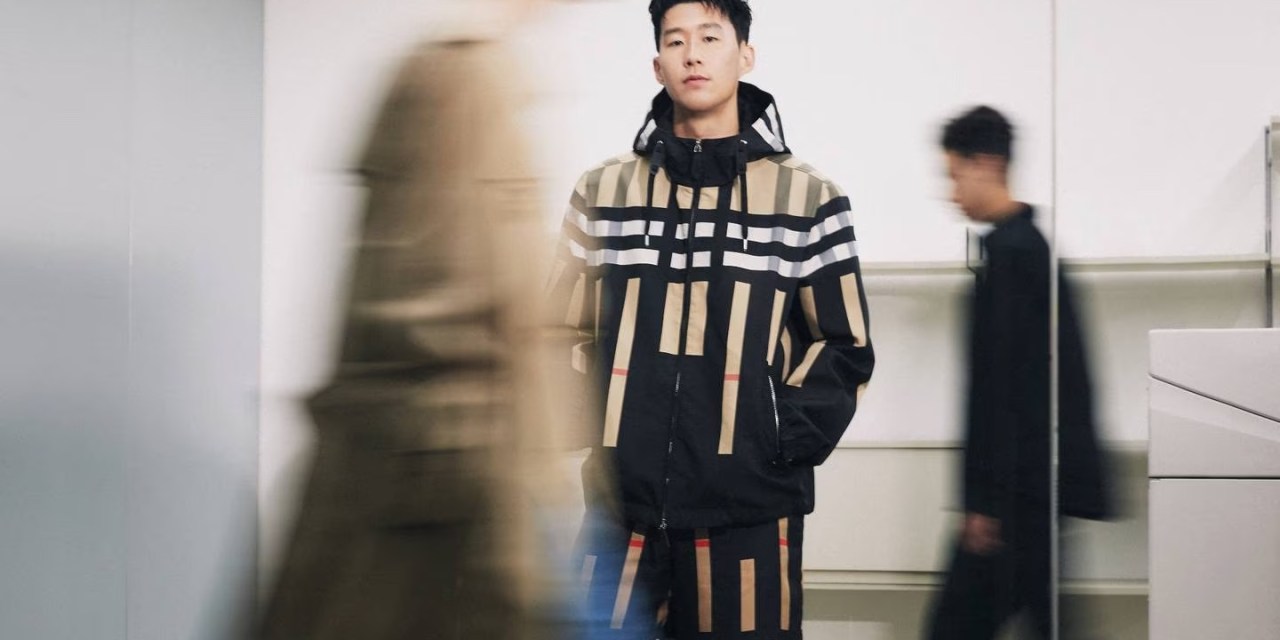 Luxury brands are increasingly becoming bigger players in the world of sports sponsorship.
Prada announced its partnership with the Chinese women's soccer team last month for this summer's FIFA Women's World Cup. Soccer-inspired lifestyle brand Able Made teamed up with luxury fashion house Burberry to introduce a soccer apparel collection using upcycled Burberry fabrics. Meanwhile, luxury conglomerate LVMH just recently announced that it was sponsoring next year's Olympic Games in Paris.
For years, athletic brands like Nike and Adidas were some of the dominant retail brands in sports. Now, it appears that luxury brands want a slice of the profitable sports market. While luxury brands and traditional athletic brands can coexist in the same market, experts said that luxury brands also have an opportunity to eat up market share.
"It shows how important sports is to retail in the world today," said Matt Powell, advisor at retail consultancy firm Spurwink River. "It gets a tremendous amount of media attention and personal attention on the part of the consumer. So I think there's a recognition that there's an opportunity to harness that interest and introduce those folks to their brands."
Indeed, these games — particularly major sporting events — get a lot of viewership. For example, Euromonitor International predicts that 2 billion people would tune into the 2023 Women's World Cup, which is double its 2019 numbers.
Powell said that by increasing their presence in sports, luxury brands also gain international attention, which can be beneficial if they're targeting a specific market. For years, Prada has been attempting to grow its business in China by launching pop-up shops and tapping Chinese actresses to be its ambassador, where many luxury brands appear to thrive. When the Italian fashion brand announced its partnership with the Chinese soccer team, a post featuring the squad wearing tailored suits was viewed over 300 million times on microblogging site Weibo.
It's no surprise that the 2024 Olympic games in Paris, where LVMH is a sponsor, will get worldwide viewership as well. The event will reportedly be the largest event ever organized in Paris and is expected to attract 9.7 million spectators. LVMH's luxury jewelry and watch brand Chaumet will design the games' medals and wines and spirits from Moët Hennessy will be part of the hospitality program. The company is also sponsoring specific athletes like French swimmer Léon Marchand. In contrast to LVMH's newfound partnerships, Nike has partnered with the U.S. Olympic Committee since 2005.
While luxury brands are dipping their toes in sports, Powell doesn't expect them to start releasing performance apparel. "I don't see the luxury brands competing for the performance side of it," he said. "I think that they are absolutely going to compete for the mindshare side of it. So and that's probably more important to them."
Although experts agree that luxury brands aren't likely to release their own cleats or dri-fit shirts, there's an opportunity for them to work with athletes outside the playing field. Able Made's recent collection in partnership with Burberry offers hoodies, joggers and jackets — athleisure wear items that the likes of Nike and Adidas dominate in.
"Athleisure has moved upscale in the last few years," said Matt Moorut, director analyst at Gartner. "There's definitely that kind of experimentation that helps luxury brands to reposition themselves for that younger audience."
Outside of the games, luxury brands also have the chance to work with athletes in sports adjacent events like the annual NBA draft. Drew Green, CEO of the suit brand Indochino, told Glossy that the company dressed nine athletes at the event. Brands like Gucci and Dolce & Gabbana also have a strong presence during the drafts.
However, entering the sports arena isn't an easy task. Unlike traditional athletic brands, luxury brands might not have the experience or data to identify the athletes or teams with the most potential, experts said. By sponsoring teams or organizations as opposed to individuals, luxury brands also run the risk of aligning themselves with people that don't match their values.
"With teams, it can be a bit more difficult because of the fact that there are just more people involved," Moorut said. "You can't always control how those ambassadors for you will behave, and that in itself carries risks."
But the prospect of gaining new and younger customers through sports is too good for the brands to miss out on, experts said. "Just as we saw more and more luxury brands getting into the sneaker space some years ago, I think we're gonna see the same thing here," Spurwink River's Powell said.