Lululemon continues its dominance as 2022 revenue comes in ahead of expectations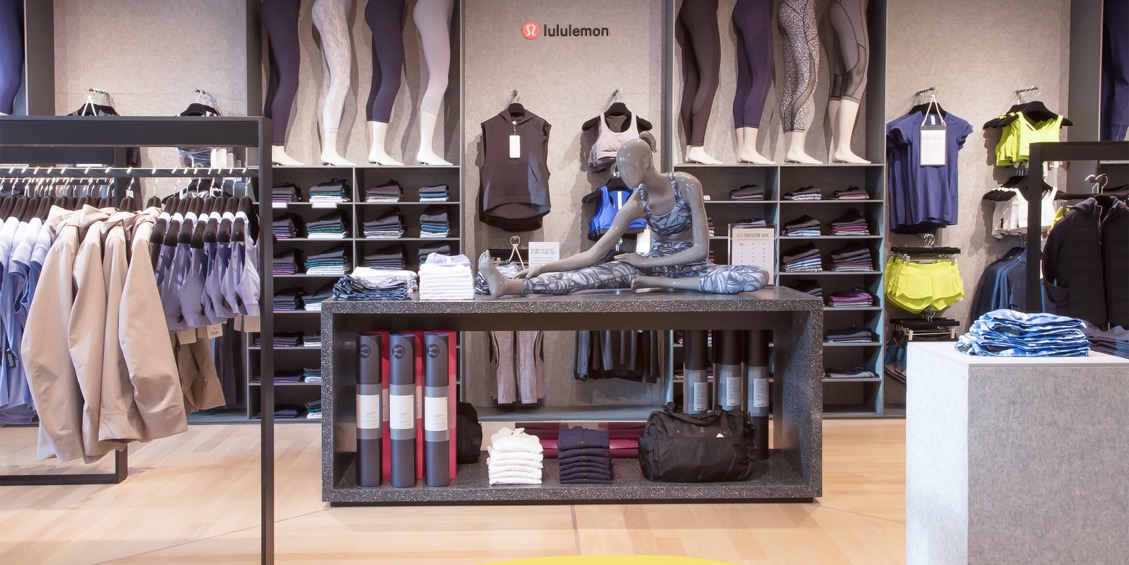 Lululemon
Lululemon is continuing to prove its dominance in the crowded activewear space.
On Tuesday, the company reported yet another strong batch of earnings, clocking $2.8 billion in fourth-quarter net revenue, a 30% increase over the same time a year ago. Its full-year revenue — which covers the 12 months ending Jan. 29, 2023 — also jumped 30% year-over-year to hit $8.1 billion. Lululemon attributes its performance, which surpassed its own estimates, to "innovative products, powerful guest experiences and strategic market expansion," CEO Calvin McDonald said in a press release.
While its rivals like Adidas have issued profit warnings or less rosy results, Lululemon has enjoyed several quarters of solid growth, in large part due to its product strategy. In 2021, Lululemon concentrated on building out its men's offerings, such as workout apparel and accessories, and last March, it expanded into footwear with Blissfeel, a women's sneaker collection. In 2023, Lululemon plans to grow its number of franchises and number of categories, McDonald said on Tuesday's earnings call.
"It is a testament to the strength of our brand that for the full year 2022, we were able to significantly exceed our annual revenue goal and deliver adjusted operating margin in line with our targets," McDonald added on the call. "And, we achieved these results despite the challenging macro backdrop, supply chain issues and the pressure of Covid-19 in China."
Lululemon's latest earnings also shed light on how the company is progressing on its "Power of Three x2" growth plan, which calls for the business to double overall revenue, double men's sales, double DTC sales and quadruple international net revenue from 2021 to 2026. Fifty-two percent of Lululemon's fourth-quarter revenue came from online, direct-to-consumer sales, up from 41% in the third quarter of 2022 and 49% in the fourth quarter of 2021. Lululemon's international revenue increased 35% during the fourth quarter.
To investors' relief, Lululemon is making some headway on one of its biggest issues: excess inventory. Like other retailers, Lululemon has struggled to sell some of its products as shoppers cut down on discretionary items. At the end of its fourth quarter, Lululemon had $1.4 billion in product, a 50% increase from the same time a year ago. This is, however, an improvement from the third quarter, when Lululemon reported $1.7 billion in product, an 85% increase from a year before.
While it did not completely crank up discounts, Lululemon did turn to markdowns to help clear out inventory during the Black Friday weekend. However, "as we progress out of the holidays and begin to transition to new spring merchandise, regular price sales return to our normal levels," McDonald said on the call. "We do not drive our top line growth through discounts or promotions, and we have no intentions to do so."
Lululemon had 655 stores at the end of its fourth quarter and, according to data from Placer.ai, saw a 23.2% increase in year-over-year foot traffic during January.
One of the keys to Lululemon's success is its "versatile" apparel, which can be styled in different ways for day or night, Jessica Ramírez, senior research analyst for Jane Hali & Associates, told Modern Retail. Lululemon has also leaned into running accessories like wristlets, water bottles and scrunchies and grown a higher profile in the luxury market. Recently, its merchandise has been posted on FTCH, Net-a-Portar and Matches.com, Ramírez said.
Whether it comes to leggings or more typical outdoor gear, Lululemon is "very in tune with the consumer," she said. "That's really what Lululemon has become. It's a lifestyle brand, and they're tapping into every single part of a consumer's lifestyle that they can complement."
Lululemon also stands out from the pack because of its membership program and vast amount of consumer data, Ramírez explained. Lululemon has two memberships: the Essential (which is free) and the Studio (which requires the purchase of a Lululemon Mirror, which starts at $995). Lululemon enrolled more than nine million members in the Essential program over five months, McDonald said. Going forward, Lululemon will expand the second tier and offer "access [to] its digital fitness content via a new app, launching in summer 2023, for a lower monthly fee," it announced on Tuesday.
With its membership program, Lululemon can get a better idea of who its customers are, where they live and what they want to buy. This could come in handy when deciding where to open new stores or pop-ups as part of Lululemon's overall growth strategy. With this knowledge, Lululemon is "going to be able to localize better and get better product that is of interest to the consumer in a much smarter or much sharper way," Ramírez said.