How 2022 became the year of the inventory glut: 'It's the classic supply and demand problem'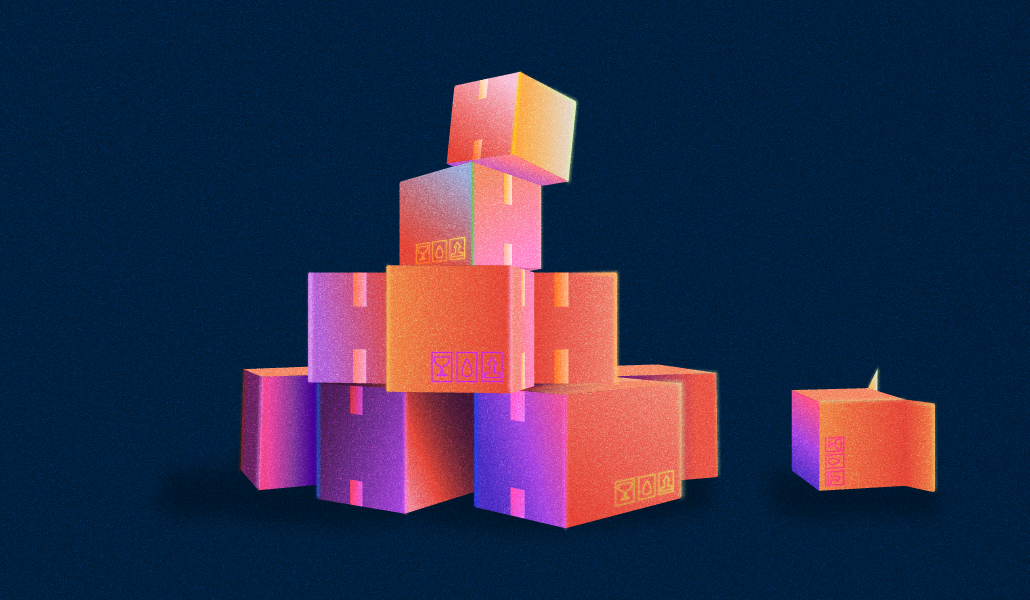 Ivy Liu
When demand for discretionary products such as apparel and home products skyrocketed over the last two years, retailers thought the same would be true in 2022. It was a prediction that their profits paid for dearly.  
In fact, shoppers held off purchasing discretionary items when the cost of goods and services reached record heights. Furniture orders in May, for example, dropped as much as 41% compared to the same period last year, according to accounting firm Smith Leonard. Additionally, people began dedicating more of their budgets to experiences like traveling as coronavirus restrictions eased. Retailers found their warehouses and stores stocked to the brim with merchandise that shoppers didn't want to buy — or, at least, at full price.
"Our guests are exhibiting increasing price sensitivity, becoming more focused on and responsive to promotions and were hesitant to purchase at full price," Target CEO Brian Cornell said during a call with investors and analysts in November.
Retailers rolled out promotions, canceled orders and tapped liquidators in an attempt to right-size their inventory levels at the expense of their bottom lines. By the end of Walmart's first quarter, the company was sitting on $61 billion worth of inventory. When the impact of the excess inventory began to take hold in the first quarter, Walmart's operating income slid by $1.6 billion, while Target's operating income tanked 43% year-over-year. It was a surprising turn of events coming from after a year of hyper-growth. 
"It's the classic supply and demand problem," said David Berliner, national leader of BDO's restructuring and turnaround services practice. "In a perfect, balanced world where the demand equals supply, it's much easier to predict what your prices are going to be, how much to order. But once the demand and supply get out of sync, it leads to the problems that we're seeing here."
Companies often order their supply of products months before they hit the shelves. But since the pandemic took hold, predicting demand has become even more difficult. 
Target, for instance, said earlier this year that the categories that were leading sales had flipped, with toys and luggage in high demand. Meanwhile, categories that saw record levels of growth like home goods started to dial down. Data from the Commerce Department indicate that sales for furniture had been slipping for several months this year compared to the same periods last year, and when it does inch upward, growth remained sluggish compared to other categories. 
"Some of the things that they thought consumers would continue buying — home goods, casual clothing — started to build up because consumers quickly change what they were looking to buy," Berliner said. He added that some retailers may have over-ordered their supply of merchandise after the supply chain delays caused empty shelves in stores. 
Indeed, the excess inventory as a result of mismatched demand had given retailers a major headache throughout the year. Retailers were rolling out steep discounts in an attempt to clear their shelves. Because of their heavy promotions, retailers' bottom lines suffered. Due to the financial impact, retailers have had to pull back on some growth initiatives to focus on solving the inventory glut.
For example, several Old Navy stores scaled back on the company's inclusive sizing initiative to right-size inventory levels — a decision that drew criticism from social media users. Warehouse closures, mass layoffs and a slowdown of its operations expansion plans plagued Amazon this year as e-commerce sales cooled down. When Amazon closed two warehouses in the Baltimore, Maryland area, the e-commerce giant laid off 353 workers.
"Retailers were quick to recognize the problem," said Kassi Socha, director analyst at Gartner. "But given the unprecedented nature of what occurred, their ability to adapt and solve for the problem took a bit of time."
Socha said retailers are strategically discounting this holiday in order to solve their inventory issues. Due to their inventory concerns, several retailers rolled out their holiday promotions earlier this year. Target launched its Deal Days event four days earlier than last year. Meanwhile, Amazon unveiled its first "Prime Early Access Sale," which was held on Oct. 11 to 12.
However, consumers are now beginning to be savvier when it comes to finding deals, said Rebekah Kondrat, managing partner of retail agency Rekon Retail. Despite already heavily discounting, retailers like Gap said that it will keep leaning heavily on markdowns and discounting to work its way through the $3.04 billion of product it is sitting on. 
Kondrat expects retailers to continue discounting into the new year, if it means doing away with the excess inventory problem. 
"The biggest lesson is it's really hard to predict consumer behavior, especially when we have a situation that we've never experienced before," said. "There is no crystal ball."