Inside Blue Lagoon Iceland Skincare's U.S. expansion strategy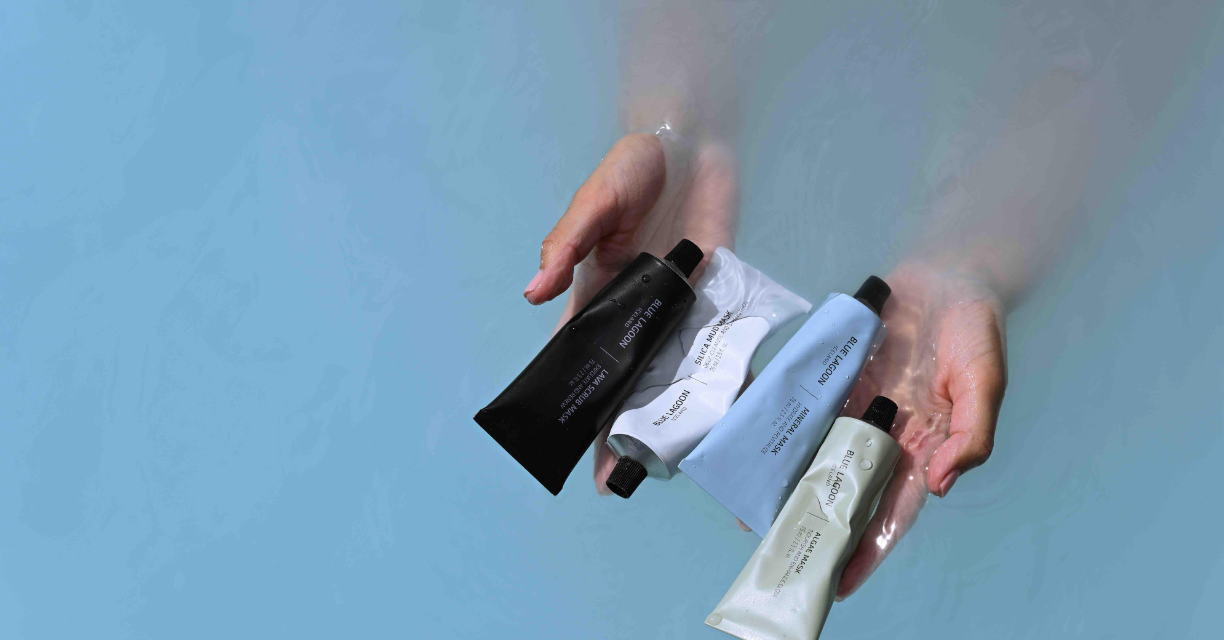 Blue Lagoon Iceland Skincare
The Blue Lagoon destination in Iceland might be thousands of miles away from most people, but its skincare benefits might be available in retail stores close by.
Blue Lagoon Iceland Skincare has increasingly been expanding its presence in the U.S., both online and in physical stores. The brand — which offers products like serums, retinol and face masks — is currently available in 10 retail doors in the U.S., including Neighborhood Goods and The Conservatory. Its products also just recently started being sold on Nordstrom.com this month.
Known for its geothermal waters, the Blue Lagoon destination was founded about 30 years ago by an Icelandic physician and has since evolved into a business that includes spa experiences, research and development and hospitality. Shortly after its inception, the founder hired a team of scientists as well as a head of research and development who then created the skincare product line. Blue Lagoon currently has nine skincare products and six body care products, and its ingredients are sourced from the destination itself.
The Icelandic destination, whose algae reduces collagen degradation and catalyzes the production of collagen, is already quite popular among Americans. Roughly half of Blue Lagoon's 1.2 million expected visitors this year will come from the United States. Given the popularity of the destination and its skincare benefits, executives told Modern Retail that the expansion to the U.S. allows the company to reach customers who've already been to Iceland as well as acquire new customers.
"That's about 600,000 Americans who are going to pass through, many of whom did fall in love with the skincare line," said Melissa Bramowitz, managing director, U.S. for Blue Lagoon Iceland Skincare. "A natural next step is to make those products more available to the U.S. customers once they return home."
Its skincare business is still a small part of Blue Lagoon's overall business, which includes the destination and hotel, Bramowitz said. But it is growing 100% year-to-date across all its distribution channels. Blue Lagoon Iceland Skincare products are also available on its website, on Neiman Marcus's website, Moda Operandi and on Starboard Luxury Cruise.
While Blue Lagoon's website has been available to U.S. shoppers for a while, it wasn't until this past year that the company began doing more outreach and wholesale launches. Its brick-and-mortar launches, at the moment, are focused on states the company believes would have more of Blue Lagoon's core customers, such as New York, California and Texas. It also plans to keep working with a highly curated selection of prestige retailers.
"The U.S. is also one of the most complex and exciting markets in the world for beauty," said Franca Zanovello, head of wholesale U.S. for Blue Lagoon Iceland Skincare. "The U.S. also seems to be ahead with what sustainability means for beauty brands."
By entering the U.S., Blue Lagoon also plans to ride the clean and sustainable beauty trend that is currently growing in popularity in the country. The U.S., in general, is an attractive market to get into due to its size and the spending power of American shoppers. Irish fashion retailer Primark, Australian pet brand Dog by Dr Lisa and Chinese lifestyle retailer Miniso may be retailers in different categories but they all have a common goal of growing their U.S. presence over the past two years.
Cosmetics and beauty is an industry worth nearly $100 billion in the U.S., according to recent findings from Insider Intelligence. "Just the anti-aging segment of the beauty industry holds an incredible piece of the overall market share," said Katherine Toll, principal at consultancy firm the Parker Avery Group. "That has only been increasing over the past 10 years. It has not shown any type of decrease."
Although U.S. shoppers are willing to pay for good quality beauty products, Toll said it is a "noisy space" given the number of options that Americans have. International brands, she said, have to invest significantly in tactics that would help familiarize Americans with their products. Additionally, brands looking to enter the U.S. have to be prepared to ramp up their supply chain capabilities.
Blue Lagoon said that the company is holding pop-up events with Neighborhood Goods, where customers can have mini facials, hand massages and drinks. These events allow customers to try out their products and learn more about the company.
"We have a combination of that customer base that has experienced Blue Lagoon in person by traveling there and is happy to suddenly find us," Zanovello said. "At the same time, there is the customer that has not been to Iceland that can discover us through these experiences in store."