Inside Aldi's strategy to slash grocery prices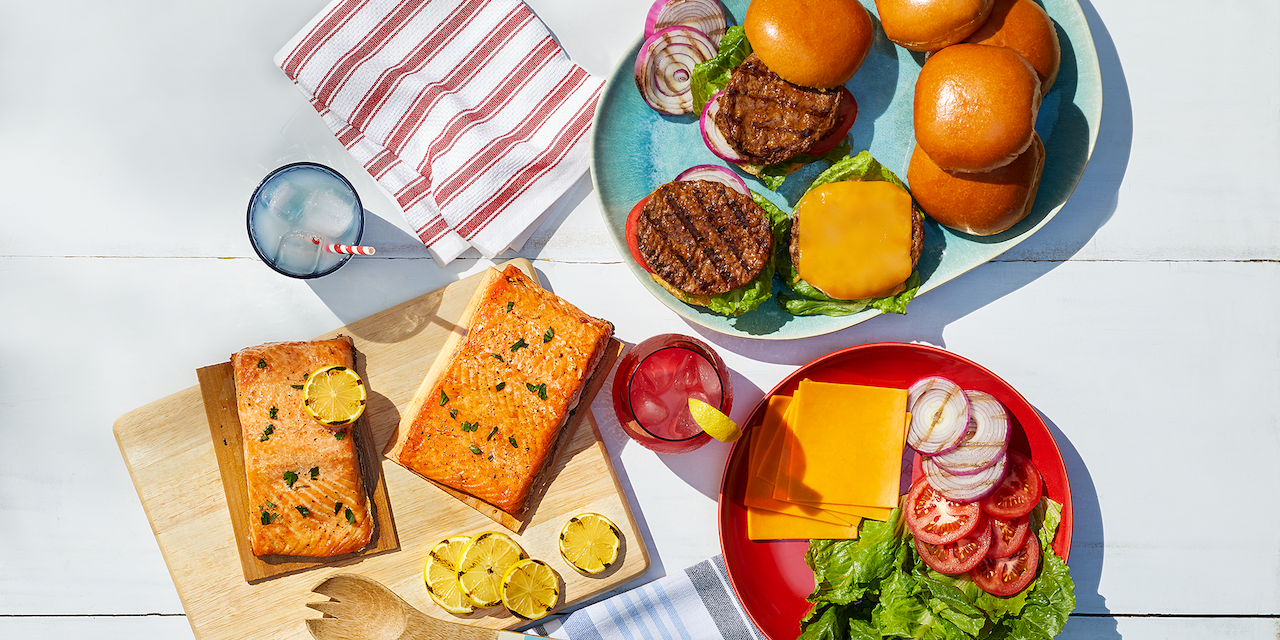 Aldi
As it expands across the U.S., Aldi wants to be the go-to affordable grocery chain. 
The German chain has been in the midst of a multi-year growth strategy in the United States, where it first entered back in 1976. Today, the company has over 6,600 locations across 11 countries — with over 2,200 of those stores located in the U.S.
Despite falling wholesale prices, many grocery chains have reportedly kept prices high to offset costs and increase profit. Known for selling discounted grocery and household staples, Aldi is running a variety of promotions and campaigns to attract people feeling the squeeze at the checkout line. This season, for example, the retailer is running special promotions that promise to in total "save Americans more than $60 million this summer."
Aldi continues to rely on its most tried-and-true cost-reducing tactics to attract price-conscious customers. For example, opening smaller format stores, focusing on private label groceries along with charging customers a quarter to use a cart. But it's also experimenting with new marketing tactics, promising savings on some of the most sought-after items tied to certain holidays like Fourth of July, and rolling back prices on dozens of items. But despite its efforts to stay affordable, Aldi hasn't been immune to inflation — its prices increased by 17% since 2020. 
Leading up to the Fourth of July, Aldi ran its Cookout Kickback campaign featuring discounts on grilling essentials like ground beef, pork chops, chicken breasts, cheese and strawberries, among others. The company boasted that "shoppers can get their summer cookout essentials from Aldi for just $46.86, saving $20.87 compared to the national average of $67.73 for 10 people." Some of the new pricing include $8.14 for two pounds of beef, compared to the current $11.54 for the national average. 
Scott Patton, vp of national buying at Aldi, told Modern Retail that Aldi's business model allows it to keep its prices competitive. "From our quarter cart system and displaying products in the boxes they arrive in, to selling in-season fruits and vegetables, everything we do is to pass on savings to our customers in every aisle everyday," Patton said. "This is even more important as people navigate high food prices."
Most recently, Patton said the company saw some expense relief coming from its supply chain and transportation system. "We decided to move quickly to turn those cost reductions into price reductions on hundreds of items for our customers," he said. 
This also made way for a series of summer deals, including the ongoing Cookout Kickback campaign. Much of Aldi's price-reductions focus on grilling season favorites like meat and poultry, which have increased in price dramatically since 2020. According to the USDA's latest food price outlook, in 2023 prices are expected to jump 4.6% for meats and 3% for poultry.
Aldi's decision to undercut the competition has placed the retailer in the spotlight, especially among eagle-eyed shoppers looking for deals. 
When it comes to the meat aisle specifically, Patton said that Aldi forgoes the typical full-service meat counter and focuses on self-serve merchandising. "Efficiencies within our operations like skipping the butcher counter and vacuum sealing our products are additional examples of how we keep our prices low," Patton said.
As a result, much of Aldi's current marketing messaging revolves around promising value. The Fourth of July-themed price reduction program is an example of this, Patton said. "Aldi wants to show customers that they don't need to sacrifice quality for low prices when shopping for barbecue must-haves this Fourth of July," he said. According to the The American Farm Bureau Federation, this Fourth of July weekend was the second most expensive after last year. As part of the campaign, Aldi is also rewarding 1,000 customers with gift cards of $20.87 to reflect the average savings it's offering. 
Patton said that the retailer's strategy to lower prices is a contrast to competitors' increases, which has helped Aldi attract more customers in the past year. "In 2022, Aldo welcomed approximately 9.4 million new customers into our stores and drove double-digit growth year-over-year," he said. As of April 2023, 5.3 million Americans have visited Aldi for the first time, including higher income households.
Among new and existing customers, much of the interest has been in products from Aldi's private label line. "We've also observed more interest in our organic offerings," Patton said. For example, in the meat aisle the company saw a 77% increase in sales of organic varieties since the beginning of 2022. "Produce sales grew 70% in the past five years and the growth of organic produce has outperformed our total produce growth," Patton said.
Aldi isn't the only retailer trying to woo customers with lower shelf prices as wholesale prices fall. This summer, Walmart announced an initiative to match 2021 prices through its Everyday Low Price Guarantee program.
Seth Basham, managing director of equity research at Wedbush Securities, said mass-market shoppers are trading down to cheaper stores to save on grocery trips. These include retailers like Dollar General, Trader Joe's and Aldi. 
For everyday essentials, Basham said there has been pushback against branded goods from big CPGs like General Mills and Procter & Gamble. "There has also been an overall shift to private labels in some categories," Basham explained, which retailers like Aldi invest heavily in. 
While many customers are experiencing some relief, food prices continue to be higher than pre-pandemic rates – prompting shoppers to stick to the more affordable grocery chains. "There is still a significant amount of inflation, which is currently up 4% over last year," Basham said.   
Going into the fall and holiday season, Aldi plans to continue promoting its cheaper prices across various aisles. Patton said these campaigns will complement Aldi's seasonal offerings and discovery in the Aldi Finds aisle, which features one-off items. "The Aldi business model is built around operating with simplicity and efficiency," Patton said.