Q&A
// January 30, 2023 ■ 5 min read
How ThredUp is growing its retailer resale business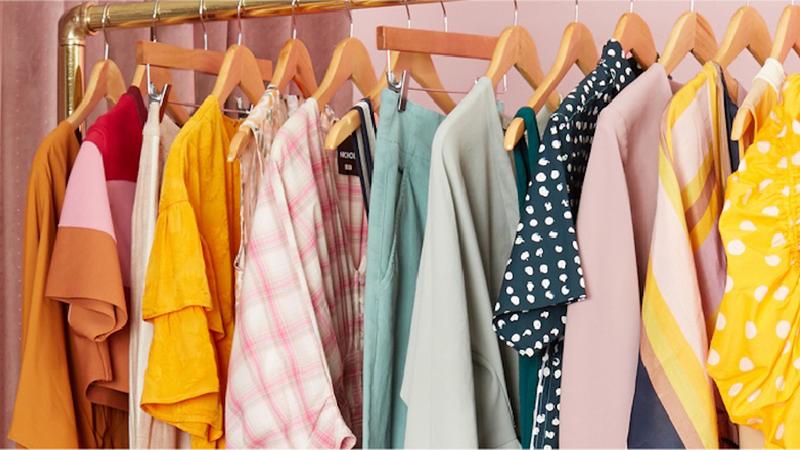 Image via ThredUp
Resale platform ThredUp is expanding its reach in retail by partnering with brands including Madewell and Tommy Hilfiger for its resale-as-a-service program.
ThredUp markets the program, which it started in 2019, as a way for retailers to get into resale, without having to handle processing, fulfillment or pricing themselves. Retailers can offer Clean Out Kits to customers in their stores, and customers can fill them up and mail them to a ThredUp distribution center. In addition, retailers can set up an online resale shop through ThredUp (a service it started offering in 2021). There's also a third option called Cashout Marketplace, whereby customers can convert their ThredUp credit into gift cards for a brand. ThredUp evaluates all items via a 12-step quality inspection, and those that do not pass get diverted for reuse or recycling, or get resold for a discount in a ThredUp mystery box. ThredUp estimates that it has given out more than 2 million Clean Out Kits and recirculated more than 1.7 million items through resale-as-a-service so far.
At the end of 2021, ThredUp had 28 resale-as-a-service clients. It's since grown that number by nearly 50%, ending 2022 with around 40 clients, some of the newest of which include Torrid, Pacsun and Hot Topic. Earlier this month, it announced its latest partnership, with J. Crew. ThredUp hopes to add more retailers to its roster in 2023.
ThredUp charges its partners a usage-based fee to participate in the program. For resale shops, it takes a portion of revenue on items that are sold, and for Clean Out Kits, it charges a fee associated with the payout to retailers. While ThredUp's earnings don't say how much revenue it earns from the program, its total revenue for the third quarter ending Sept. 30 was $67.9 million, up 7% year-over-year. Its net loss was $23.7 million, compared to $14.7 million a year ago.
Demand for secondhand clothing is growing worldwide, especially among Gen Z and millennials. Sites such as TheRealReal, Poshmark and Depop are continuing to gain traction, while several retailers such as The North Face and Lululemon have launched resale programs in-house. With resale dominating more of the market, Modern Retail spoke with Jackie Borker, ThredUp's senior director of marketing for resale-as-a-service, about the process of bringing brands on board.
This interview has been edited for length and clarity.
How are you communicating with retailers about the program to gain interest, and what does the relationship look like once you've decided to move forward with a company?
Resale is a really exciting space to be in, and brands and retailers are looking for ways to be more circular and to be more sustainable. We are having a lot of dialogues and conversations with brands and retailers about that, and that's really the genesis of our relationships with them.
We offer a few different modules of our resale-as-a-service program. One… is the Clean Out Kits. So that's where we allow or enable brands and retailers to essentially have their customers send in clothing of any brand… ThredUp then really powers everything that happens behind the scenes from there. We'll process what comes in. We will consign that inventory or consign those clothing items, so that they can be resold to another customer. And then based off the items that sell, customers earn credits to spend with the brand who sponsored the program.
…We also power resale shops. So with resale shops… we're essentially creating white-label resale shops that are powered entirely by ThredUp, where these brands can host a resale shop that's essentially living within their e-commerce website. So, customers can shop secondhand J. Crew apparel on by going to jcrew.com and then going to "J. Crew Always" [its line through ThredUp].
Can you explain more about how logistics work on the back end?
Basically, we take in Clean Out Kits in our distribution centers — we have several across the United States — and then we process the clothing that comes in, we photograph the clothing, we take measurements, we check the brands, the size, and all of that and we list the items for sale online. Clothing will get listed on ThredUp.com and they can also get listed on a resale shop partner site. We call that cross-listing… We're really looking at every item of clothing that comes in, which is a not-insignificant operational process.
How long does it take to launch a resale store?
We can launch very quickly for some programs, and then for others that are more custom, it can take several months. But it really does depend on the scope of the program.
Through this program, what have you learned about what works and what doesn't work in branded resale?
At the end of the day, it's important for us to have an impact. And so we think branded resale has the greatest potential when you can get a large volume of apparel and accessories available to circulate to new customers.
One of the things that we really try to do is make sure that when we set up a resale shop, that resale shop has a sufficient amount of inventory. So imagine if you went shopping at a branded resale shop, and you filtered for your size, and you could really only find three pairs of pants, that probably wouldn't be that interesting or exciting or frankly, positive of an experience, because… you might not find something that is your style.
And so, one of the things that we're focused on, and certainly not the only thing, is trying to have impact and create loyalty to these programs by having scale… If every time you come back, there's fresh new inventory that's updated daily or even hourly, and you have plenty of things to look through that are in your size or in your style, that's something that's pretty exciting and we think lends itself to resale growing more and faster.
This story has been updated to clarify the ways retailers can participate in ThredUp's resale program.