How The Ugly Company is trying to build a vertically-integrated grocery brand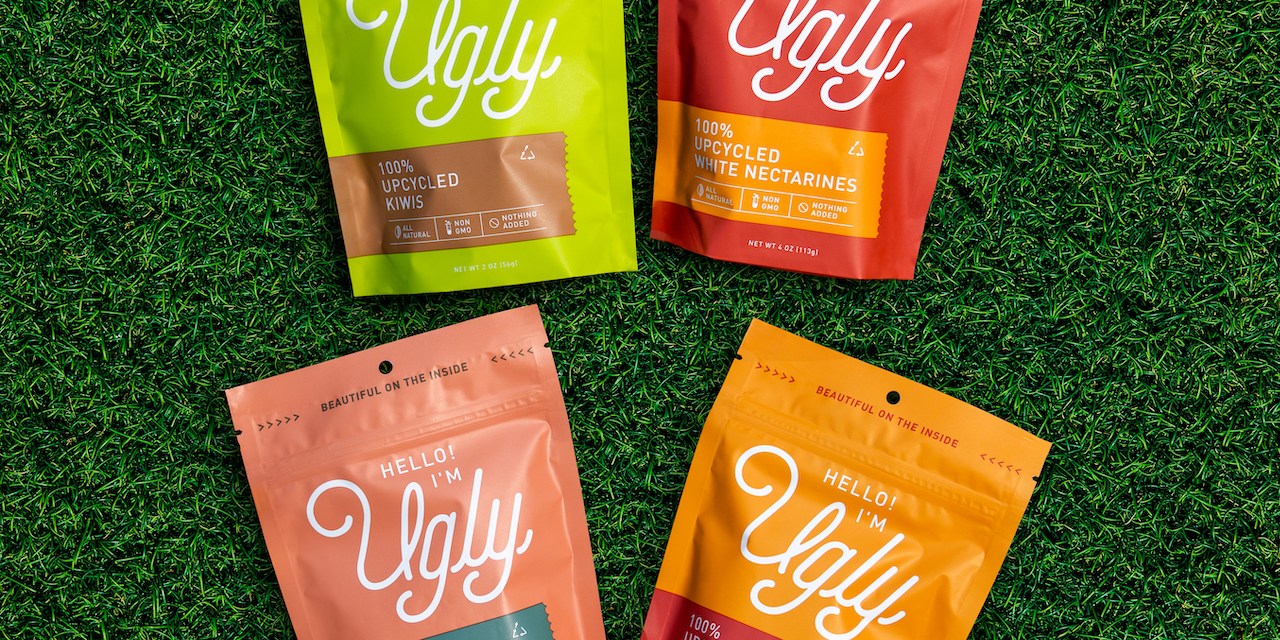 The Ugly Company
Vertically-integrated CPG brands have started to become more attractive to investors, as their supply chain prowess gives them an advantage in the crowded startup space. 
One such brand is The Ugly Company, which produces a line of dried fruit sourced from farmed fruit that doesn't make it to grocery stores. 
In February, The Ugly Company raised a $9 million Series A round, which will help it expand its manufacturing capacity and get into more retailers. The funding was led by Sun Valley Packing, a fruit grower and distributor neighboring The Ugly Company's farm, Value Creation Strategies, as well as celebrity backing from Justin Timberlake.
The company's sustainability mission and control over the supply chain has proven attractive to investors, retailers and shoppers. But running a farming-based food business also has a lot of uncertainty and many expensive challenges. Unlike many food and beverage startups that rely on co-packers, a vertically-integrated startup requires major infrastructure planning, high-tech equipment and year-round labor. In its early years, the company was mostly self-funded by founder and CEO Ben Moore. He comes from a fourth-generation family farm in Central California, which produced stone fruit, almonds and olives. Now with a fresh round of venture capital funding, The Ugly Company is ready to expand production and its national footprint. 
The driving thesis behind The Ugly Company, which was founded in 2017, is to prevent ugly or unwanted fruit from ending up in landfills or fed to livestock.
"Despite large quantities of unwanted fruit available, there's not many modern manufacturing options to produce shelf-ready products," Moore told Modern Retail. This inspired him to turn his family farm into a dried fruit brand producer. "I sold $100,000 worth of my personal farming equipment to get started, and by 2018 we had products on some market shelves and coffee shops in Los Angeles," he said.
According to Moore, it takes a lot of capital to grow any sort of independent farming program — thus why it needed to raise $9 million. 
"Scaling this business requires a lot of experience and automation, and it can take years before turning a profit," said Moore, who started The Ugly Company after returning from military duties. Due to the unpredictable seasonality of farming, Moore said sometimes farms don't make their money back for several seasons after planting.  
For the first couple of years, The Ugly Company was contracting crew and machines to sort and pack the so-called ugly fruits. But as demand increased, Moore said state of the art equipment and space was needed to automate the farming operation. The company's dried fruit line currently includes cherries, peaches, white nectarines, apricots and kiwis. It's also making headway on its upcycling and sustainability mission; Last year The Ugly Company prevented the waste of more than 2.17 million pounds of fruit, and aims to save three million pounds in 2023.
For The Ugly Company, there are several time consuming and expensive processes that funding can help streamline. "For example, in the first few years we were taking stickers off by hand which added a lot of costs," Moore said. Communicating why something like sticker removal equipment is integral, he said, is hard to do virtually. "I wanted people from the agriculture industry involved, and was able to bring them in on the deal," he said.
In early 2020, Moore said the company had financing lined up to help it scale production, but the round closure was disrupted by Covid-19 stay-at-home orders. 
"So we waited until we had more buzz built around the brand before trying to fundraise again," he said. Moore restarted the fundraising process 18 months ago, which he said was challenging given the scope of the company's production.
Initially, Moore said many investors encouraged him to outsource production through co-packing, which he pushed back on. "At the time, every investor was saying 'we only want you to focus on marketing,'" he said. "But with supply chain investing becoming hot, that tune quickly changed."  
According to Moore, 75% of the new capital will be going into The Ugly Company's supply chain, including a retrofitted facility, pitting machines and trays to dry fruit on. "Leading up to the funding series, I found a nearby property to retrofit as a manufacturing plant," Moore said.
The other 25% will be used for sales and marketing to support grocery growth. Building on grocery distribution comes after years of The Ugly Company gradually entering regional and national retailers. 
The Ugly Company's snacks are currently available nationwide in Sprouts and Whole Foods, and will launch in Kroger-owned chains like Ralph's and Fred Meyer later this year on the West Coast. Last summer, The Ugly Company received the Kroger deal through the retailer's Go Fresh & Local Cohort competition, which aims to get local businesses onto its shelves.
"At the beginning, it was just about building buzz by being where we think our audience would shop," Moore said. For example, over the past couple of years, The Ugly Company's products entered specialty markets, along with Foxtrot and REI. "With REI, for example, we know their customer is very eco-conscious and people into outdoor activities love our grab-and-go snacks," he said. Now, the company is ready to enter national markets through Kroger and other chains in the coming months.
As Moore stressed, owning the supply chain has its pros and cons. While it provides brands with control over day-to-day manufacturing and distribution, it's also a big gamble. 
Other vertically-integrated food brands that recently raised millions in funding are Xiao Chi Jie, Egglife and Voyage Foods. These companies' value proposition, much of it tied to owning their supply chains, helped them attract investors in preparation for hitting more store shelves. 
With investors pulling back on backing retail brands during this economic climate, funding has become harder to nab. 
Kiva Dickinson, co-founder of Selva Ventures, said that the companies that are still attracting big investments are those in later stages, especially ones have already established themselves in grocery store aisles, or have a more straightfoward path to do so. "For CPG entrepreneurs, now is a good time to extend that runway and secure more retail deals," he said.
Moreover, the past year has been a volatile period for capital-intensive agriculture startups, especially well-funded indoor and vertical farming brands. Not only are these businesses hard to scale, but many of them are still unprofitable despite growing retail demand. Some have even reached the end of the road. Last October, indoor greens farming startup Fifth Season suddenly shuttered, after reportedly spending $27 million on its Pennsylvania farm.
Moore said that funding is important, but long term it's a means to an end. "Applying tech solutions to farming isn't always easy," Moore said. "So it's important to work with investors who understand the structure of running an agricultural operation."