How The North Face is approaching circular design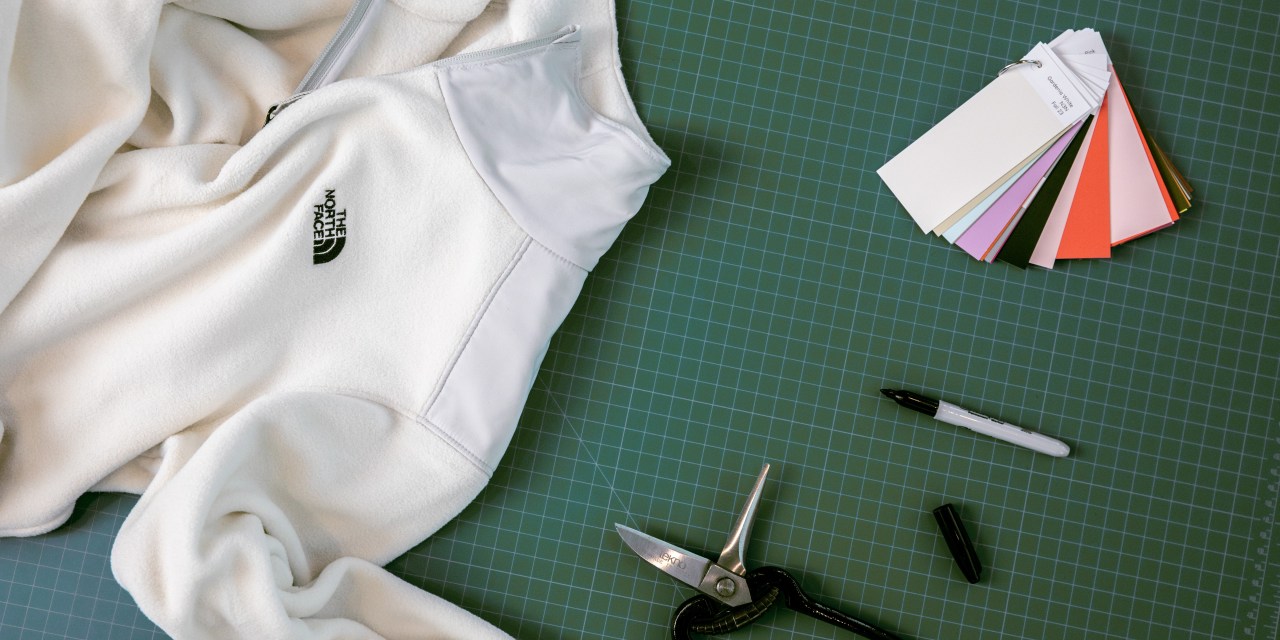 The North Face
The North Face is launching apparel designed to minimize waste and give materials another life.
This month, the retailer unveiled its first slate of circular design products incorporating single-fiber construction and trims. Circularity involves reusing, repairing and recycling materials to keep them in circulation for as long as possible. In circular design, items are designed from the get-go to make it easier to dissemble their parts and be repurposed in new products. The North Face's circular design products cover 20 styles, including pants and quarter-zips, and span the adult, plus size, youth and accessories categories.
The North Face's circular design initiative is the latest step in its commitment to make 100% of its top apparel materials responsibly sourced, recycled, regenerative or renewable by 2025. As part of its efforts, The North Face is also launching a new version of its take-back program later this month and introducing a labeling system that educates consumers about repair, reuse and recovery.
For The North Face — which launched lifetime warranty and repair programs in the late 1960s and early 1970s — circularity is  "embedded in the brand's DNA," Kellen Hennessy, the brand's circular design manager, told Modern Retail.
In 2013, The North Face launched its "Clothes the Loop" program to encourage customers to drop off old items. In 2020, The North Face began a design-focused residency to teach employees about the process of circular design. It also offers workshops to existing designers about the ins and outs of a circular economy, with an upcoming session planned for November.
"We really were looking at, how can we start to embed circular principles at the beginning of the design process, rather than only reacting to life cycle extension once the product is made?" Hennessy said. "It was really doing a ton of learning up front, and then creating parameters for designers to work within that. Hopefully they can scale season over season to start to incorporate more and more product from our line, as styles continue to be refreshed and new styles are added."
The first batch of circular design products includes the Osito and Auburn collections, as well as new Polartec fleeces. For these items, The North Face made changes to materials including trims, tags and closure systems like buttons and zippers to make it easier to take apart and recycle the apparel. During disassembly testing, 90% of the Osito jacket was recovered in about 20 seconds, and 97% of the Auburn jacket was recovered in nine seconds, the company said in a press release.
"Really, [we're] just trying to shift some of the materializations, but still maintaining the function of the product," Hennessy said. "The interface should still be really approachable and comfortable and familiar to the consumer and will still meet all of their needs. But the end of life take-back and disassembly and recycling streams will be way more efficient."
The North Face is relaunching its take-back program later this month under the "Renewed" name. While "Clothes the Loop" allowed customers to bring in apparel from any brand, the new "Renewed" program is focused specifically on The North Face products. Shoppers can drop off their used items in person, and loyalty members who return their gear can receive a $10 credit to use online or in store. Returned items will be washed and resold. If items can't be repaired, they will be recycled or donated. Circular design products will be recycled back into raw materials through a partnership with Unifi.
Sucharita Kodali, vice president and principal analyst at Forrester, praised The North Face's sustainability initiatives in an email to Modern Retail.
"This is excellent and forward-thinking for an American company," she said. Kodali went on to reference Extended Producer Responsibility (ERP) — a policy that puts the onus for treating and disposing post-consumer products on producers. Until ERP becomes mandated by the U.S. government, "it will be an optional, good-corporate-citizen action," Kodali added. "I applaud The North Face for doing this, but really it needs to be more widespread and it won't be until it is mandated to be so."
Nearly 70% of clothing and footwear in the U.S. ended up in landfills in 2018, according to the U.S. Environmental Protection Agency. Only 13% of those goods were recycled. In order to increase this percentage, a number of apparel and footwear brands — including Timberland and Rothy's — have launched take-back and recycle programs over the past couple of years. This summer, Eddie Bauer expanded its (Re)Adventure program to include renting and reselling gear and apparel. The waste recycling company TerraCycle is a major player in many of these initiatives, working with DTC brands including Parade and Lilysilk, in addition to major players such as L'Oréal, PepsiCo, Procter & Gamble and Kroger.
For most companies pursuing circular design, money is normally the biggest challenge, Kodali said.
"It's almost always cheaper and easier to use disposable materials and much more expensive to purchase fully recyclable materials or biodegradable materials," she said. "I would say cost is the biggest factor, and whether you as a merchant want to absorb that expense or pass it on to consumers. Few consumers are willing to pay a premium for sustainable goods, but they'll happily purchase the sustainable item if it's at price parity with other items."
The North Face told Modern Retail that its circular design products don't differ in price point compared to previous versions. Of the new products, its kids' Osolita Full-Zip jackets are the cheapest, at $75. Its Alpine Polartec 200 Full-Zip hooded jackets are the most expensive, at $129. According to a January 2020 survey by The NPD Group and CivicScience, 37% of consumers said they would be willing to pay more for sustainable apparel.
Ultimately, The North Face sees circular design as an ongoing mission and less of a one-off method, Carol Shu, senior manager of global sustainability for the company, told Modern Retail.
"Circular efforts are part of our sustainability strategy," Shu said. "We're working with the design teams to constantly identify opportunities within the lines each season to either convert existing franchises to circular design, or design new styles with circular design."