How Wish is trying to reinvent itself by focusing on product quality and retention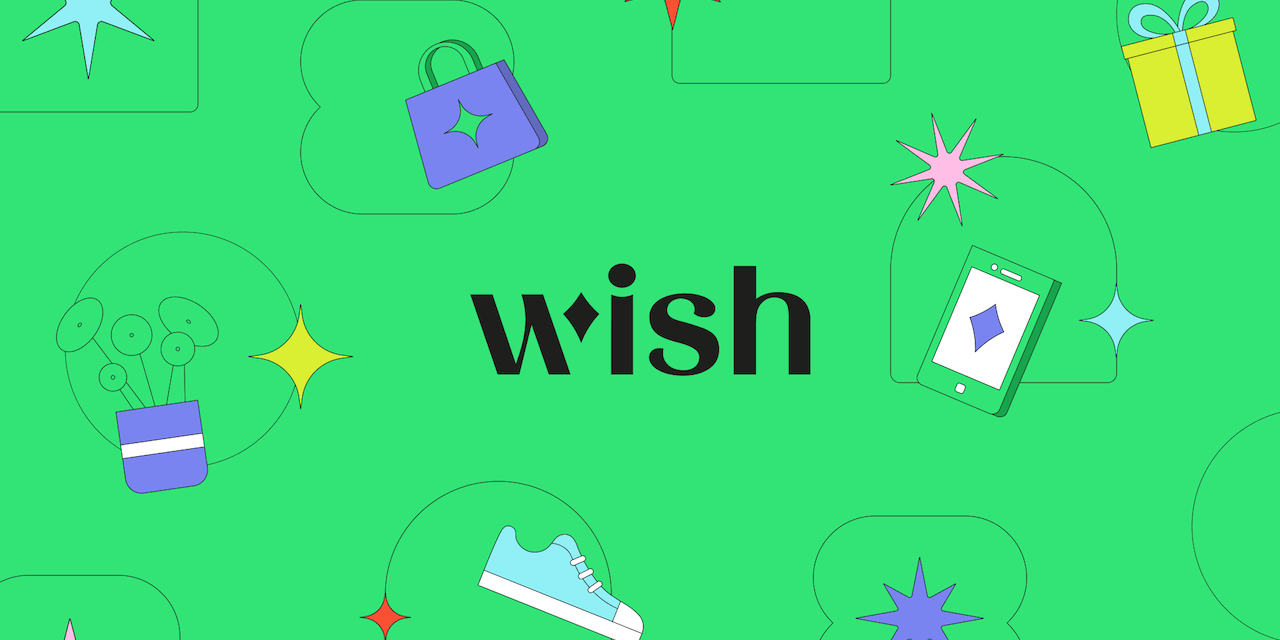 Wish
E-commerce platform Wish has long been known for offering seemingly too-good-to-be true deals. But the company's new management wants to shed this image by turning Wish into a marketplace for affordable — but higher quality — products, ranging from electronics to homeware. 
Wish was founded in San Francisco in 2010 as software startup ContextLogic, which remains the parent company. Over the next decade, Wish grew as part of the e-commerce boom and by 2019 had become one of the largest marketplaces in the U.S. – with a valuation of $11.2 billion. Over the past few years, the marketplace has been critiqued for becoming a digital dollar store by offering thousands of cheap items — like $2 jeans and $0.50 bedsheets — which was documented in a 2022 New York Times report. The report also cited former employees, who alleged the company knowingly allowed fake listings or under-priced deals on the platform. Wish's reputation of sending customers cheaply-made goods even spurred a meme of social media users posting "what I ordered on Wish vs. what I got" images, which the company has acknowledged and embraced. 
Under a newly-formed leadership team, Wish is currently going through what the company calls a massive turnaround plan for the business. The first phase of the Wish rebrand consisted of unveiling a new logo design and in-app browsing experience, and on the backend there's an ongoing overhaul of its merchant networks to increase product quality.
The transition officially kicked off last summer, when current CEO Joe Yan joined the company as interim CEO; Yan officially came on board as chief executive officer in February. The new management team also includes Vivian Liu, formerly of Shutterfly, who joined the company in late 2021 and holds the dual title of CFO and COO. 
Revamping the merchant selection process
The new direction arrives after a couple of years of Wish's stock struggling since parent company ContextLogic went public in December 2020. For the 2022 full fiscal year, Wish revenue was $571 million, down 73% from the previous year; losses jumped to $288 million, compared to $199 million in 2021.
"This company is thirteen years old and was able to capture a good opportunity with mobile e-commerce trending upward," Yan told Modern Retail. "But there are some areas where we can do better, and a big one is supply quality." 
Liu said the company has experienced high return and order cancellations due to these listing issues and lack of quality control. So, retention will be a big area of focus for Wish going forward. 
The first order of business was to be more selective about who can sell through Wish. Until recently, Wish was an open platform. But in the past 18 months, Yan said the Wish has been reducing the number of merchants on the platform by transitioning to an invite-only system for onboarding sellers. "We're seeing that having better listing quality creates better shopper engagement," Yan said.
"We established Wish Standards, where we score merchants into tiers of platinum, silver, gold, bronze, banned or unrated," he said. To qualify for the Wish Standards program, merchants are required to reach at least 50 orders that are considered completed – including customer satisfaction – within a 90-day window in the months leading up to their store launch.
To continuously assess merchants' tier statuses, Wish uses criteria like user feedback ratings, tracking rates, fulfillment speed and being generally compliant with Wish policies. The better the seller's rating, the more visible their products become and bigger discounts Wish gives them on commission rates. To lessen reliance on cross-border shipping out of China, Wish will also begin to diversify its sourcing, and is selling more Vietnam-made products, for example. 
"We're now focusing on defining the categories offered," Yan said. For example, Wish's is increasingly asking its on-the-ground merchants to supply specific selections for in-demand products across growing sections like home and hobby or beauty and health. "We've also spent a lot of time redesigning the app to better surface these higher quality products to our customers," Yan said.
As for the counterfeit issues, technically Wish already has a policy against fake goods being sold on the platform. But to better combat the problem, the company recently rolled out a new initiative to better crack down on these listings. The company also recently started working with EverC, a software provider that uses AI to help marketplaces manage fraud and cyber risk. Yan said the partnership will help Wish "monitor IP infringement cases, which give us the capability to take immediate action."  
Shipping times is another issue that Wish's new executives have been tackling. Liu said that customers would often complain about delivery windows taking about three to four weeks. "By the time they received the product, they'd forgotten what they ordered already," Liu said. The turnaround has been reduced to 15 days for main markets like North America and Europe, and will be available to other markets in the coming year.
The Wish design team has also made a number of updates to the homepage to better reflect the available categories, which was unveiled earlier this month. "We've also customized each user's browsing, so that everyone has a different interface results," Yan said. Wish also added video capability to listings to better showcase the products, a tactic that's become popular on resale platforms like Poshmark. More UX updates are expected to rollout to the app and Wish.com in the coming months.
"All of these systemic changes we've made the past year are to build customer trust," Yan said.
Bringing new and former shoppers back into the fold
Customer ratings have shown signs of improvement since Wish implemented these updates. Liu said in the fourth quarter of 2022, refund requests dropped 36% and customer order cancellation rates fell by 58% year-over-year. "This means customers don't have as much buyer's remorse as they did previously," she added. So far, Wish shoppers' NPS rating has doubled in the past 18 months, but Liu said there is still more work to be done.
However, the platform is still a long way from being Gen Z's marketplace of choice. More updates are needed to be able to better reach shoppers, said Michael Felice, associate partner in Kearney's communications, media and technology practice. 
"One thing Wish needs to do is to bolster their search engine marketing and SEO," Felice said, who said the company's lack of presence means it likely hasn't invested enough in establishing the Wish brand. He also noted that the native search for keywords "is nonexistent and others are outbidding for their name directly." He added that to compete long term and move away from a commoditized marketplace image, "Wish needs to go beyond just a few scrolls and offer products that resonate with people."
The next 12 to 18 months will also be about growing the user base organically, versus through paid channels like Google or Facebook, Liu said. Improving customers' first-time order experiences is a big part of this strategy. 
The Wish app already has over a billion app downloads, but an emphasis will be placed on repeat purchases through email and SMS campaigns. Yan explained that performance marketing will still play a role in user acquisition, but influencer and affiliate marketing will be added to the mix next. 
This week's "Wishmas 330" shopping event is also a new component of Wish's revamped marketing strategy. Each day the site will offer over 500,000 discounted items, with different category themes on each of the seven days. Wishmas is the first major merchandising campaign by Wish, and Liu said it will become an annual event in the vein of Amazon's anticipated Prime Day. 
"Merchants have been waiting for this type of promotion for a long time," Liu said. "We hope this brings in new users, and also that former shoppers come back and fall in love with the new Wish."