How Foot Locker is trying to expand beyond sneaker culture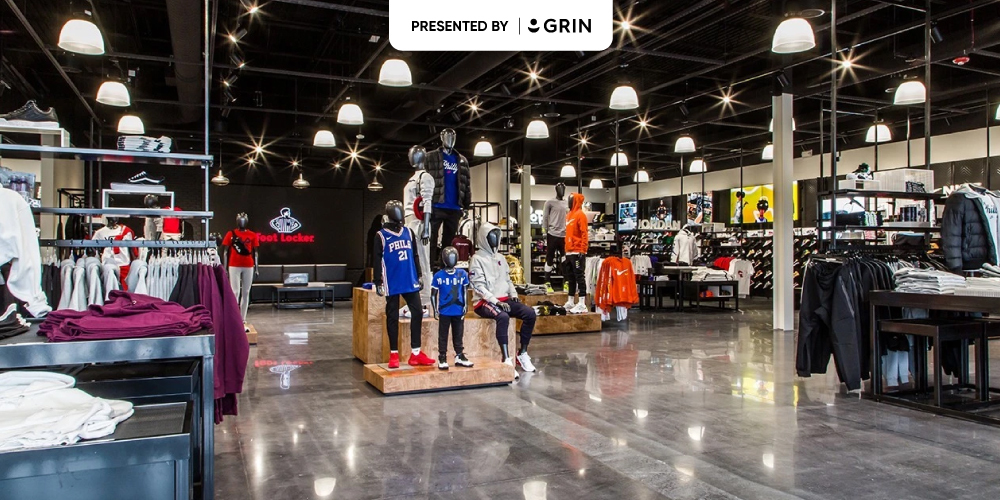 Foot Locker wants to be the footwear retailer of choice regardless of the occasion.
Mary Dillon, who took over as CEO of Foot Locker in September, outlined the company's plans to win more shoppers by investing in partnerships and revamping its portfolio to include more sneakers for every event during a session at Shoptalk held in Las Vegas. 
With a new CEO and a new strategy, dubbed "Lace Up," Foot Locker has big plans to drive growth to its business in the coming years. Part of the strategy is to simplify the company's brands and reposition them to target specific consumer demographics. In its most recent quarter, Foot Locker's total sales declined by 0.3% year-over-year to $2.3 billion.
"Expanding sneaker culture is really going to be about more sneakers, more occasions, more customers," Dillon said. She added that one of Foot Locker's roles is about helping its brand partners "bring their brands to life in-store [and] out of store."
Although the company said it has renewed its partnership with Nike, the company plans to reduce its reliance on the sneaker giant by 2026. This comes as Nike pulled away some of its products away from wholesale doors as part of its commitment towards its direct-to-consumer channel.
By 2026, Foot Locker plans for Nike to generate 55% to 60% of its sales, down from its current 70% chunk. The company wants to ramp up its sales from non-Nike products to over 40%, up from its current 30% share. It also plans to have 25% of its sales come from exclusive products.
Already, Foot Locker gained 10 million new U.S. customers last year thanks to up-and-coming brands like On and Hoka. Still, Dillon touted that there are areas where Nike and Foot Locker work well together, such as basketball and kids.
"We've been working very closely with Nike from day one. They've welcomed me into the industry, which is great," she said. "You'll continue to see us bring newness and innovation and celebrate our brands together."
In a clear message to footwear brands, Dillon said Foot Locker is able to reach shoppers that DTC channels might not be able to reach. However, she added that both the DTC and wholesale approach matter and work.
"Brands want to have and should have a direct relationship with customers," she said. "I don't think it's one or the other. My job is to make sure that Foot Locker has a unique and distinct role in the ecosystem."
Foot Locker repositioned and closed some of its banners that overlap. The Foot Locker banner will target sneaker mavens and Foot Locker Kids will focus on strengthening its position in its category. Champs Sports will have more performance and athleisure items in footwear and apparel, WSS will focus on Hispanic families and Atmos will focus on the Japanese market. 
As part of its goal to win over shoppers, the brand has also plans to revamp its real estate footprint. The company plans to close down 400 underperforming locations and shift away from malls in favor of new store formats. It recently announced its community-focused, House of Play and Power Store concepts. 
"We're reshaping the portfolio to focus on the types of store formats and the geographies and the banners that are best set up to succeed," Dillon said. "While we are closing doors, we're also opening up new stores that are bigger. So overall the square footage actually is going to be slightly up over the next three or four years."