Foot Locker unveils new Lace Up strategy to revamp stores and close 400 underperforming locations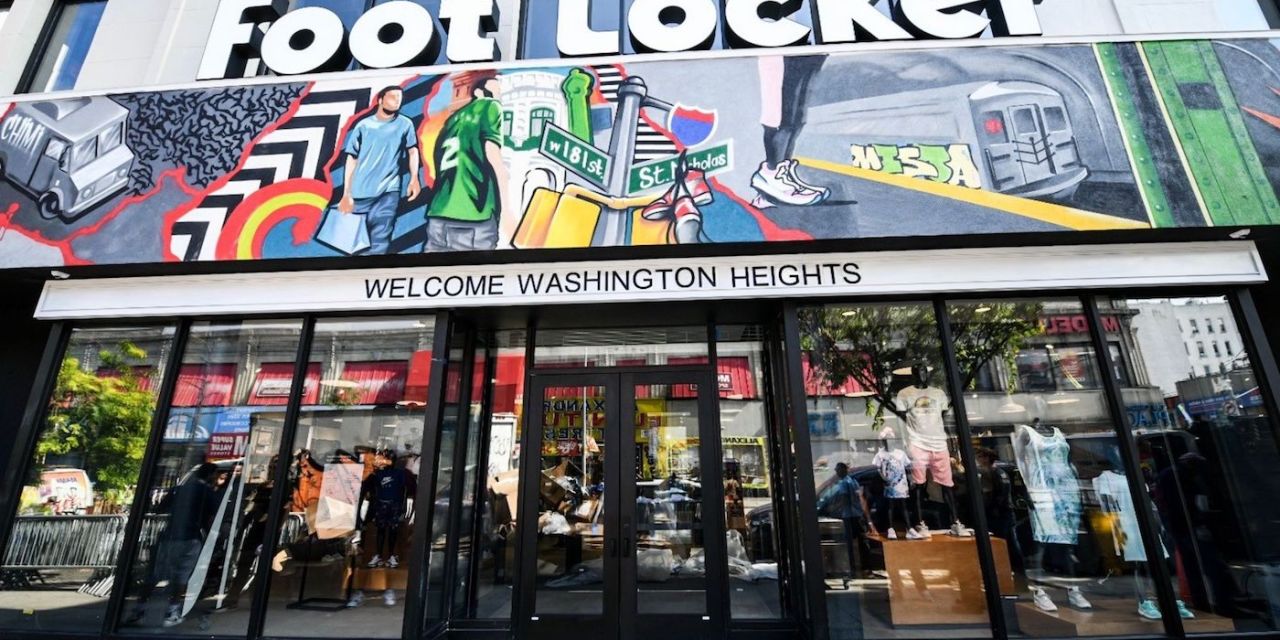 In an attempt to drive growth to the Foot Locker brand, the company has revealed a "Lace Up" plan, which includes a relaunch of the brand and reshaping its real estate footprint.
CEO Mary Dillon said that the company is now focused on investing in its own core banners and simplifying its operations starting this year. The company plans to open new store formats, shifting off-mall and shut over 400 underperforming locations. The company also plans to use its banner stores — such as Champs Sports, Atmos, Foot Locker Kids and Foot Locker — to target specific demographics.
Under the leadership of Dillon, former CEO of Ulta Beauty, Foot Locker is attempting to reinvent itself. Foot Locker wants to grow its revenue from $8 billion to over $10 billion in revenue over time. To do so, Foot Locker is cutting down unprofitable areas of its business and investing in new ventures, such as revamped store concepts, to boost its relevance to consumers.
"Our Lace Up plan will create pathways for growth in both our areas of historic strength and our opportunity areas for the future," Dillon said during the Investor Day and fourth-quarter call. "We'll leverage our sneaker authority at the center of sneaker culture to grow in two ways. Expanding our wallet chair was thinker mavens and fashion forward expressionists and broaden their reach with the other segments." 
Its Foot Locker banner will focus on sneaker mavens and broaden its reach in new segments, while Foot Locker Kids will focus on being the "number one" kids-focused sneaker retailer as it plans to include more occasions. Champs Sports will shift its assortment to include more performance and athleisure items in footwear and apparel, WSS will focus on Hispanic families and quality seekers and Atmos will focus on growing in its home market of Japan. 
Foot Locker has new store concepts planned out. Its community-focused concepts will be located in communities that are drawn to sneakers, while its Power Store concept which provides an elevated experience will be located on high streets and malls. Its House of Play store, on the other hand, focuses on quality product presentation and storytelling.  
The specialty athletic retailer's total sales declined by 0.3% year-over-year in the fourth quarter to $2.3 billion. However, its comp sales rose by 4.2% thanks to increased traffic and better access to quality inventory. As part of its growth plan, the company plans to broaden its assortment of footwear to fit more occasions and its assortment for active athletes looking for performance innovation.
Foot Locker already began making decisions to enhance efficiency and streamline the organization. It began cutting corporate and support roles across the company, which would ideally save Foot Locker $18 million per year, according to an SEC filing in January. Additionally, the company shuffled its executive ranks with Andrew Gray, executive vice president of global lockers and Champs Sports, and Andrew Page, Foot Locker's CFO, left the company in recent months.
It has also closed some of its overseas operations and banners that overlap too much with its main fleet. Foot Locker closed down Eastbay's operations in December after 43 years. The company has also been working on winding down its Footaction, Sidestep and Runners Point banners in recent years. The company plans to wind down its store count from 2,700 locations to 2,400 by 2026 as it cuts low-performing stores that generated around 800 basis points less in profit than other chains
"Segmentation is always a smart way to go. It helps them maintain focus and eliminate potential cannibalization," said Beth Goldstein, footwear industry analyst at Circana. "They need to determine which lane each one plays in."
The company is also planning to close its locations and e-commerce operations in Hong Kong and Macau, as part of its strategy to simplify its business model. Foot Locker also wants to change its locations and e-commerce operations in Singapore and Malaysia to a license model.
Despite its growth plans, the company is facing the threat of an economic downturn. Charles Lewis Sizemore, chief investment officer of Sizemore Capital, said that if the economy falls into a recession that could throw a wrench into the company's Lace Up strategy. He said consumers could hold back spending on discretionary products or trade down to cheaper items.
"If we have a fairly severe recession, clearly all growth forecasts go out the window at that point," he said. "That's the nature of that beast."
Sizemore said that the company also presented a cautious fiscal year outlook but seems optimistic for 2024 and beyond. The company expects comp sales to drop 3.5% to 5.5% in the fiscal year 2023. Meanwhile, in 2024 and beyond, Foot Locker expects total sales to grow 5% to 6% and comp sales to grow 3% to 4%.