Frozen food brands are putting DTC on ice to focus on retail expansion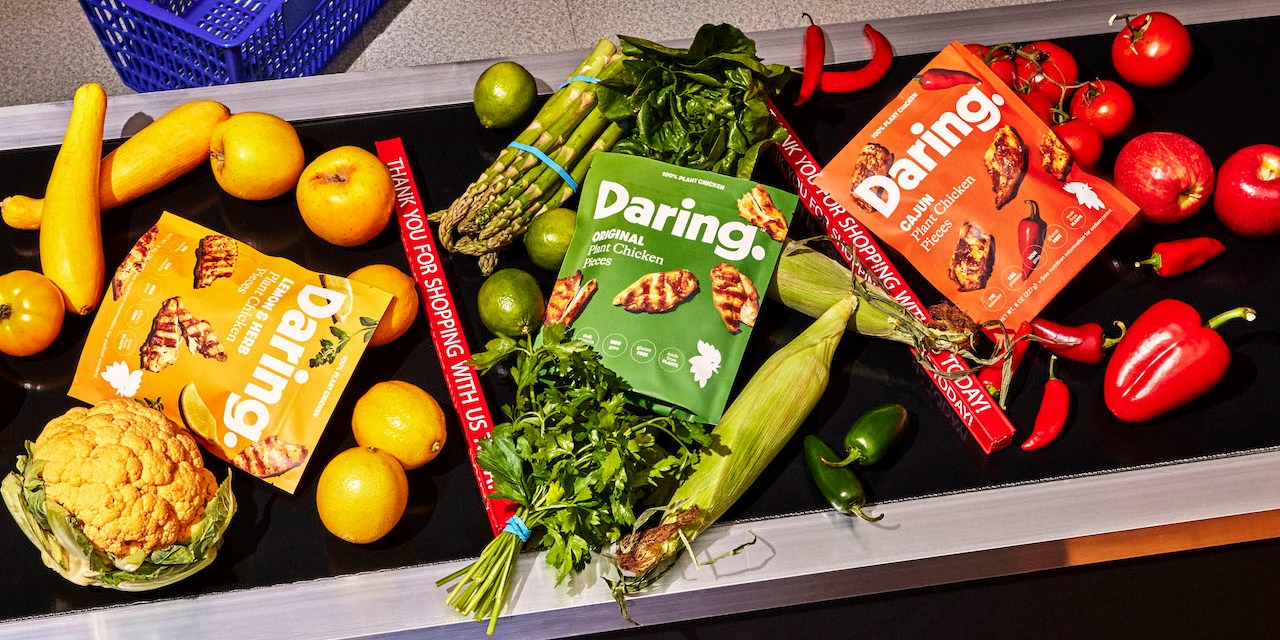 Selling direct-to-consumer has increasingly gone out of fashion among food and beverage startups.
It was only a few years ago that being a direct-to-consumer CPG brand was all the rage. At the beginning of the pandemic, many young food and beverage startups saw their sales explode when they went DTC. But digital fulfillment in the frozen food space has long been fraught with challenges, including high shipping costs, the risk of damaged packages and tough competition for dry ice. Now, with retail increasingly constituting a majority of sales for young brands, the DTC channel has become a needless burden. 
That's what led plant-based smoothie brand Sweet Nothings to shutter website orders for its frozen smoothies at the beginning of March.
Co-founder and CEO Jake Kneller said the decision came after DTC sales quickly started taking a backseat to retail. The company tripled sales last year and, and is on track to do the same this year. To fulfill the demand from new retailers, Kneller said the startup had to distribute financial resources and employees' time more efficiently.  
Sweet Nothings originally started offering online orders because of the pandemic. The company launched in late 2019 and had limited retail availability when the pandemic began. At the time, most of the company's business came from corporate foodservice, with branded freezers in the offices of Apple, Goldman Sachs and Meta, among others.
Like other food and beverage startups, Sweet Nothings gained buyer traction during the pandemic's grocery boom, and struck deals with chains like Whole Foods and Sprouts. Over time, DTC sales went from being the majority of the company's sales in 2020 to sitting at a steady 5% to 10% of monthly revenue. "Toward the end of 2022, we realized [DTC] was becoming more of a burden than it was helpful," Kneller said. 
One reason it's so difficult, Kneller said, is that selling frozen food online is notoriously expensive. "Unless you're at the scale of a service like Butcher Box, there's too much reliance on third party partners for fulfillment." By the end of last year, issues like melted products in transit or damaged packaging were accounting for about 90% of the company's CX tickets. "Our operation and logistics team member was spending most of his time on a tiny portion of the business," Kneller said. 
Winding down an unprofitable channel
Just one month after closing the frozen DTC store, the company has been able to free up time and effort that went into maintaining this portion of the business. Kneller said employees are now able to focus on running other digital partnerships, including online marketplaces where Sweet Nothings is sold, like Thrive Market and Good Eggs.
At the same time, Kneller said the company wanted to keep the diehard subscribers happy. Thus, the company transitioned with an emphasis on redirecting e-commerce customers to local retailers or online services where Sweet Nothings is sold, like Amazon Fresh and FreshDirect. Leading up to the shutdown, Kneller sent an email to its 30,000 subscribers explaining the decision; The note also offered the first 100 people who responded retail coupons and free products. 
"Now that we're in enough doors, we can point people to nearby stores where they live," he said. "Building out velocity with partners is important, so we're channeling the DTC revenue to retailers." Not worrying about shipping has also opened up more warehousing options. With dry ice delivery no longer needed, it also typically means lower monthly rates. In turn, this month the company is moving facilities from New Jersey and Northern California to Kansas City and Southern California to better serve coverage areas. 
Sweet Nothings isn't the only frozen foods brand abandoning DTC. Simulate's line of plant-based nuggets, Nuggs, is also no longer sold via the company's website; The company originally launched exclusively via DTC in 2019, before transitioning to retail. 
Plant-based chicken startup Daring, meanwhile, made the decision to close down the DTC business a year ago in order to serve a series of new retail partners. Daring's line of unbreaded chicken is now sold at over 12,500 retail doors nationwide, including Target, Walmart and Kroger. The company originally launched its DTC business out of necessity, during Covid. 
Daring founder and CEO Ross Mackay told Modern Retail that the DTC channel quickly became difficult to manage, especially when Daring began competing for dry ice and insulated packaging during the vaccine rollout. "We quickly pivoted to retail and foodservice, as DTC was only about 10% of the business at the time and wasn't going to be profitable long term," Mackay said. Having to replace spoiled food to make customers happy also became an additional cost for Daring.
All in all, the decision was worth it and helped Daring shift to the channels where most people buy frozen food. "We did have some customers who were unhappy with us when we turned off the dot com," Mackay said. But the company was able to point them to other online services where Daring products are available.
"Will we have a DTC business again? I don't know," Mackay said. "Convenience will continue to be the main focus for us." This year, Daring is preparing to launch a new line of prepared frozen entrées , which was unveiled at Expo West earlier this month. 
Despite pulling back on digital sales, Sweet Nothings' website hasn't experienced a major dropoff, Kneller said. But this year the company will rethink its role. There is still some direct-to-consumer presence, as it will continue to sell the line of shelf stable nut butter bites. But Kneller said to harness some digital sales, the company is exploring an Amazon embed code to send website visitors there.
In the early days, Sweet Nothings' Kneller said selling through the brand's website was great for engaging new customers and introducing people to the brand. As for the future of direct-to-consumer grocery, Kneller said he's not worried about the revenue loss – as it's being picked up on other channels. "We have the Instacarts of the world to fulfill digital orders for us," he said.