DTC Briefing: What it takes to get a term sheet in today's fundraising environment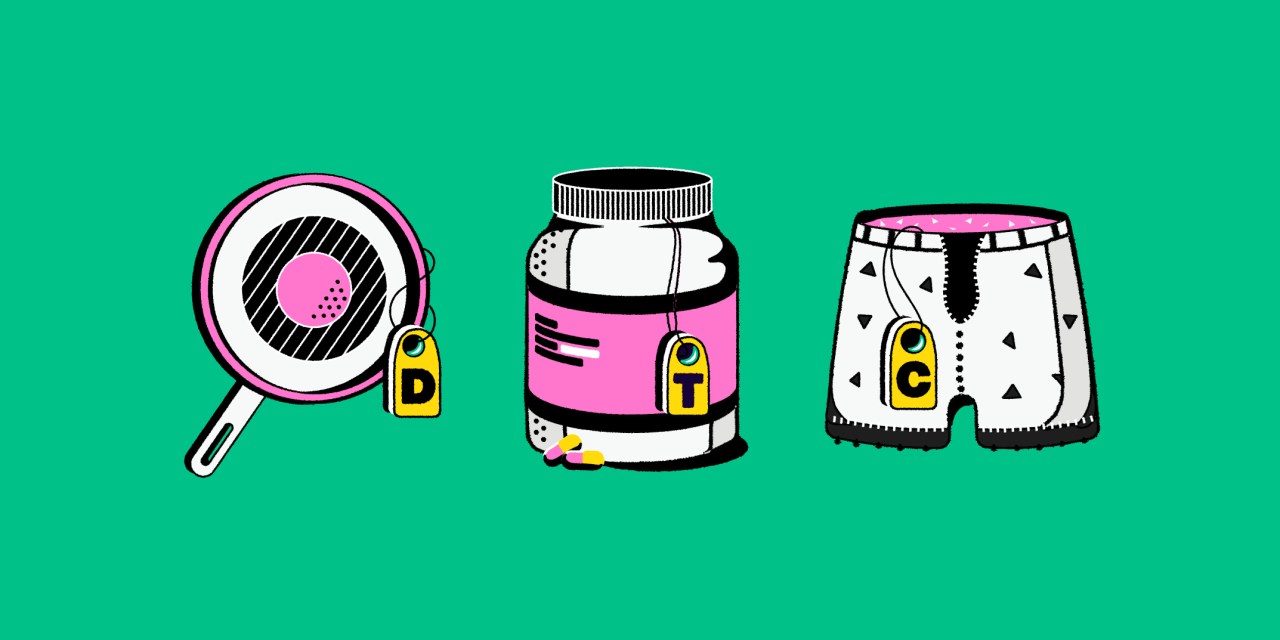 Illustration by Ivy Liu
This is the latest installment of the DTC Briefing, a weekly Modern Retail+ column about the biggest challenges and trends facing the volatile direct-to-consumer startup world. More from the series →
When Terri Rockovich, co-founder and CEO of the DTC dog food brand Jinx, raised her seed round in 2019, she won over the brand's lead investor, Alexis Ohanian, with pretty much just a deck and an idea.
Then, when she raised her Series A round in 2021, she was able to do so on the conviction that Jinx could succeed in retail; its first major brick-and-mortar partnership was with Target in June 2021. The brand's fundraising pitch was centered around the idea that the loyalty Jinx had built through its DTC channel would help it succeed in retail.
But when Jinx set out to raise its Series B in January, the conversations were much different; investors were less focused on Jinx's potential, and more so about the company's current bottom line.
"I knew that the conversations would be different because of our run rate and maybe like the critical eye that is on businesses transitioning from DTC to retail," Rockovich said. But still, she said, "the emphasis on profitability was something that I didn't expect to hear from every single investor.. [given that] I felt like we had such a strong case study for growth." In turn, Rockovich at one point had to "take a beat" to reposition her fundraising pitch "from a growth story to a profit story."
The pitch recalibrating worked: at the beginning of August, Jinx did close its Series B, a $17.5 million round.
For over a year now, there has been chatter throughout the retail industry about how some venture capitalists are valuing profitability more than growth these days. But now, these issues are finally coming to a head as many of the brands that previously raised during the venture capital boom of 2021 are now in need of a new influx of cash. Like Rockovich, many DTC founders don't realize just how much venture capitalists are scrutinizing unit economics until they actually go out and fundraise.
In speaking to a number of founders who successfully raised a recent round, they were able to do so by showing high repeat purchase rates and already-solid gross margins — rather than talking about how gross margins, in theory, would improve as they scaled. There's less of a focus on how the DTC channel is performing and more so on how strong the sell-through rate is in retail stores. Many of the founders' lead investors were ones they already had a pre-existing relationship with, underscoring how difficult today's fundraising environment is for DTC newcomers.
In turn, many brands are also moving up plans to launch in retail, as well as initiatives to improve their bottom line, in order to prove to investors that they can work in a retail setting.
"I think, especially at the early stage, it's becoming very challenging to raise money for a company," said one founder who recently closed a Series A, who requested anonymity to more candidly discuss the fundraising environment. "Unless you have a very solid friends and family type of round you can get together, it's almost impossible to start that business." That is, there are fewer seed investors willing to take a chance on a pitch deck and an idea.
Keith Nowak, founder of men's activewear brand Ten Thousand, ran the venture capital arm of a family office before launching his startup in 2017. While he acknowledged that "there's a lot of variability in the fundraising process that takes sort of your will out of the equation," he said that that experience taught him that he wanted to build a "strong foundation" at Ten Thousand before going out to raise his Series A.
What he means by strong foundation is Ten Thousand had months' worth of data to prove that it had a strong, stable repeat purchase rate. Nowak says that more than 60% of Ten Thousand's business now comes from repeat customers. And, that "we felt like we were getting really close to checking the box on being able to turn on profitability as we needed to."
Still, it took months of conversations to lay the groundwork for Ten Thousand's $21.5 million Series A, which was announced in July of this year. The investment was led by Provenance Capital; Ten Thousand had previously raised funding from seed investors like Warby Parker's Dave Gilboa and Elizabeth St Ventures. Coinciding with that announcement, Ten Thousand also announced a three-year partnership with fitness chain Life Time; Ten Thousand will be the exclusive men's apparel provider for Life Time's personal trainers and fitness classes, and will also sponsor select Life Time events.
Nowak said he got to know the investors at Provenance approximately four years ago, and that for the next several years, they "stayed in touch and shared notes about the company and the market." Then, when it came time for Ten Thousand to raise its Series A, Provenance already had "a lot of understanding of the core principles and the vision," according to Nowak.
Existing relationships were also critical to Jinx's fundraise earlier this year. Jinx's Series B was co-led by family office The Merchant Club, which also previously led Jinx's Series A, as well as Align Ventures. As such, when it was time to go out and fundraise, Rockovich said she tapped The Merchant Club's Founding Partner Laurent Ghouzi — who also sits on Jinx's board — for advice.
At the beginning of the year, Rockovich said she started talking with the board about creative ways to structure cash, including pursuing an extension round or a simple agreement for future equity, also known as a SAFE. Ultimately, Jinx decided to pursue a newly priced round.
Compared to previous conversations during Jinx's Seed and Series A round, the fundraising conversations for the Series B "shifted to an operationally heavy dynamic," Rockovich said.
While Jinx went out to raise its Series B, the company's sales had grown 8X between 2021 and 2022, and another 3.5X between 2022 and 2023. Its retail presence — which was essentially nonexistent in 2020 — had now grown to accommodate more than 5,000 doors, in major chains including Walmart and Target.
"We were like, what could be a better proof point for investment?" Rockovich said. But still, many of the questions she got from investors were centered around "understanding the timelines to generate profit."
Essentially, while "Jinx had already proven out product market fit and experienced really strong performance in our first year of retail," what investors wanted to see was "the financial model needed to get to profitability on a reasonable timeline." She also estimated that 95% of questions from investors centered around Jinx's retail business, rather than its DTC business.
In turn, Rockovich said that Jinx "pulled forward [some] initiatives so that we could realize some of those bottom-line gains earlier in the year," and continued fundraising conversations. Jinx got its term sheet in April, had it signed in May, and then closed its Series B by early August. Rockovich also touted the fact that Jinx got a new firm to participate in this round — Range Group, a private investment firm based in New York City.
As with her previous fundraising experiences, Rockovich said getting the term sheet is the hardest part. But that these days, it almost feels like an investor "has to almost feel like 200% confident" to lead a term sheet. It's a marked turnaround from 2021, when some startups were receiving unsolicited offers for funding, especially for startups in buzzy areas like Web3 and the creator economy.
"Even if you have a compelling story for the next 12, 24, 36 months – if that story is believable, you [only then] might get a term sheet," Rockovich said.
What I'm reading
Recess, a beverage brand that launched with CBD-infused sparkling water, says that two of its newer product lines – a magnesium-based drink called Recess Mood, as well as zero-proof cocktails – now make up over 75% of its sales.
Sweetgreen has hired two former Chipotle executives as it plans to expand its presence in the Midwest and Southern U.S.
A profile of Outdoor Voices' founder Ty Haney (who is now the founder of two new startups, Joggy and TYB), in New York Magazine.
What we've covered
How grocery startups like Aura Bora and Nixie are trying to conserve cash right now, by cutting back on Amazon ads spend and focusing on their most profitable retail channels.
More parents are turning to resale apps like ThredUp and Poshmark for back-to-school shopping.
Food media site Eater has launched a cookware line.