Earnings
// August 29, 2023 ■ 4 min read
Best Buy is focusing on its membership program as electronics demand slips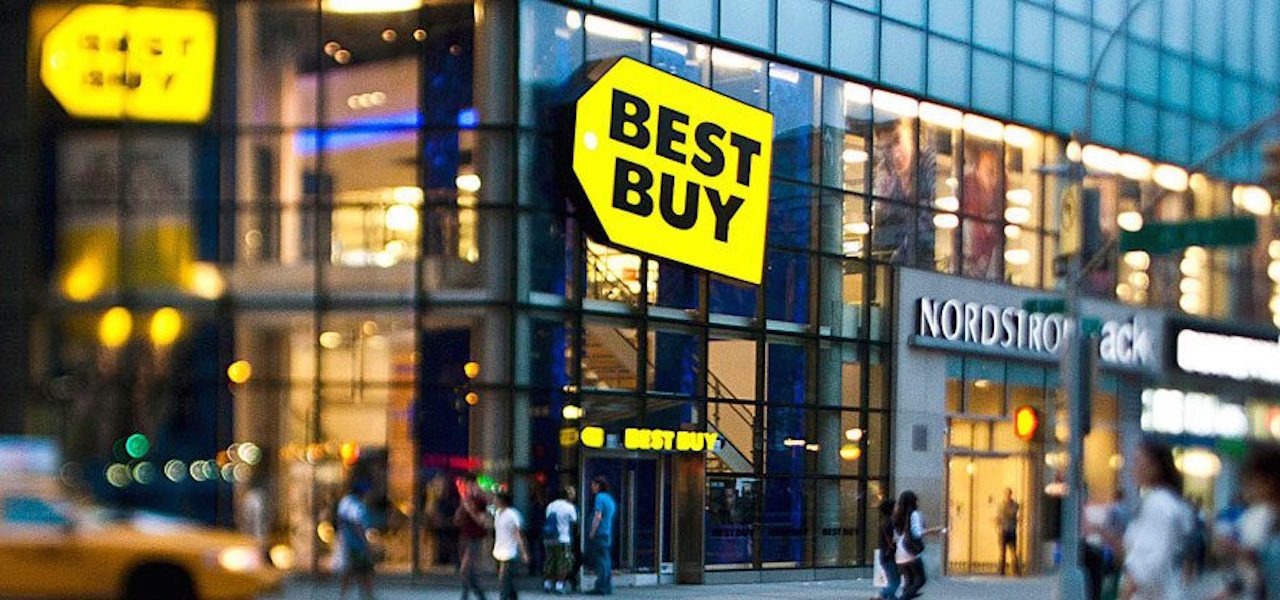 Best Buy
After a revamp in June, Best Buy executives are starting to be optimistic about its membership program's growth.
The company now expects the My Best Buy Membership program to contribute at least 25 basis points of enterprise year-over-year operating income rate expansion. Best Buy said it is also seeing growth in year-over-year paid membership sign-ups. Its domestic gross profit rate for the second quarter was 23.1% compared to 22.0% last year, partly thanks to its improved financial performance driven by its membership program.
Around two months ago, the electronics retailer added a new tier and slashed the price of its premium membership to suit customers' budgets. Best Buy's investment in long-term initiatives like its membership program can help keep the company afloat during an otherwise challenging time for the consumer electronics category. Executives said that Best Buy's membership program could bring on stickier customers and help maintain Best Buy's relevance in the long run.
Best Buy has been tweaking its loyalty program for a while. When Best Buy's momentum from its pandemic highs started to slow in late 2021, it rolled out its membership program, which at that time was called Totaltech. Back then, the company experienced short-term financial pressures in the hopes of achieving long-term gains.
Now, Best Buy is once again focusing on members as its key to getting back to growth.
"As we would expect, paid members also report much higher customer satisfaction than non-members," Corie Barry, CEO of Best Buy, said in a call with investors and analysts. "We are seeing indicators that the program changes are driving many of the results we expected."
Despite executives' enthusiasm for the membership program, the consumer environment from electronics remains tough. Best Buy reported an enterprise revenue of $9.58 billion in the second quarter, a 7.2% year-over-year decline from the prior year. Its comp sales this quarter were down 6.2% and revenue from both international and domestic segments also declined.
The consumer electronics category typically doesn't fare well in challenging economic conditions. R.J. Hottovy, head of analytical research at Placer.ai, said that because people spent big on electronic equipment during the pandemic, many haven't quite reached their product replacement cycle.
"It's a fairly challenging environment for consumer electronics retailers right now," Hottovy said. "There's not really any new product cycles driving people in the stores."
Best Buy has been setting itself up to reap financial benefits in the future, however. The membership program, which costs $49.99 or $179.99 per year, can be monetized in different ways, Hottovy said. The program can help expand Best Buys sales per visit and bring them a consistent flow of revenue. By signing up for the paid membership program, shoppers can get perks like exclusive member-only prices on products, exclusive access to sales and free 2-day shipping with no minimum purchase.
The company is also experimenting with different formats. The company plans to close 20 to 30 stores this fiscal year. It also plans to open eight large format stores that are roughly 35,000 square feet and grow its outlet stores from 19 to about 25. Inside the store itself, Best Buy plans to "right-size" its traditional gaming and imaging spaces to make room for newer categories like wellness, e-bikes and scooters.
"We continue to be excited to keep investing in our strategy from a position of strength," Best Buy's Barry said. "There is not a great single source for market share, both because we have a large portfolio of services also because we are always evolving new categories. But from what we can see in some of the more established categories, we have at least held our share in [the second quarter]."
Executives acknowledged the tough environment for consumer electronics this year but expect the industry to normalize next year. Best Buy scaled back its expectations this fiscal year. It expects revenue to be around $43.8 billion to $44.5 billion, down from its previous $43.8 billion to $45.2 billion outlook. It also expects comparable sales to drop 4.5% to 6.0%, down from its prior guidance of a decline of 3.0% to 6.0%.
"We continue to expect that this year will be the low point in tech demand after two years of sales declines," Barry said. "We believe next year the consumer electronics industry should see stabilization and possibly growth driven by the natural upgrade and replacement cycles for the tech bought early in the pandemic and the normalization of tech innovation."