Athletic footwear brands are expanding into kids' shoes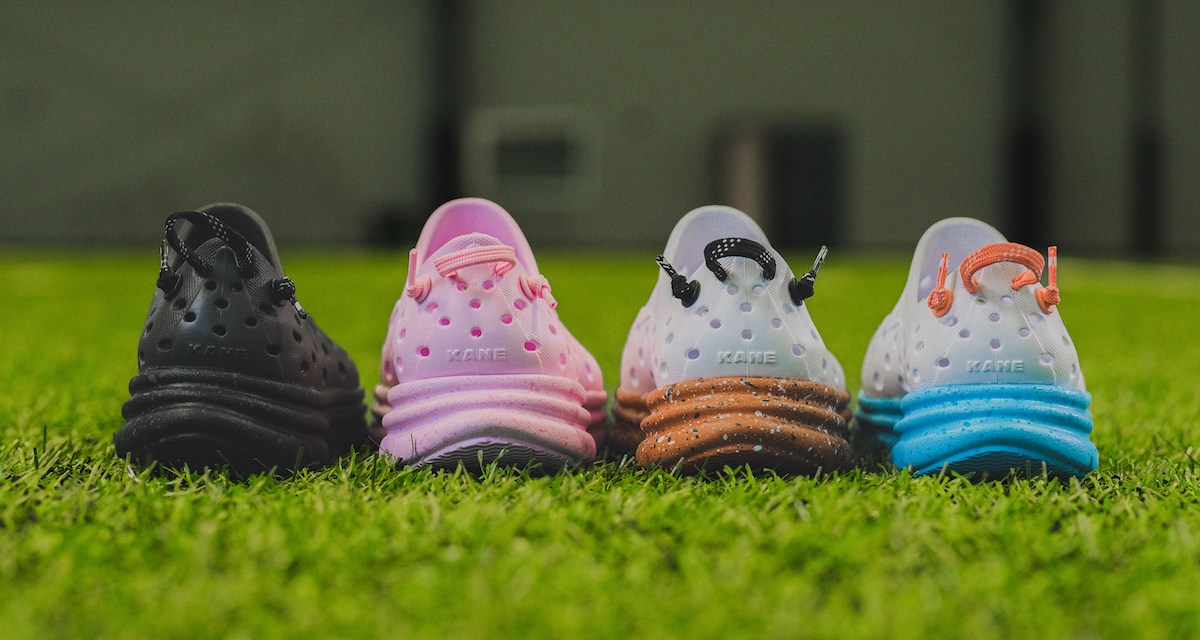 Kane Footwear
Athletic footwear brands are increasingly expanding into kids' shoes to better capture sales from the entire family.
Earlier this month, On Running rolled out its first collection for pre-teens and teens, the Cloud Play and Cloud Sky. Meanwhile, Kane Footwear is offering a kids' version of its popular Revive shoe. The Cloud Play and Cloud Sky are available online and at select retail partners, such as REI and Nordstrom. The Revive Kids collection is currently online-only.
Kids' shoes make up only 15% of total footwear sales in the United States, according to Circana (formerly The NPD Group and IRI). But, unlike adults' shoes, the market benefits from constant purchases as kids' feet grow. According to Technavio, the global kids' footwear market is on track to increase by nearly $18 billion between 2021 and 2026. Today, several brands, from Nike to Crocs, are pouring resources into building out their kids' lines.
Both On and Kane Footwear say their customers had been asking for kids' shoes. In a press release, On cited kids' shoes as a "highly requested category by avid On fans all around the world." Similarly, Kane CEO John Gagliardi told Modern Retail that customers had contacted the company, wanting to know when they could buy sneakers for their sons and daughters.
"That's happening organically, coming through our social channels, through our emails — we're getting requests to match the parents and the kids," he said. "We started getting a lot of questions and demand for it, so we said, 'Okay, it's gonna take us a little time… to make sure everything works properly, the sizing.'"
Kane spent about a year of its less than two years in business developing Revive Kids, Gagliardi said. The shoe, like all of Kane's shoes, is built from a sugarcane-based foam. It currently comes in four colors and retails for $60. Each corresponds with an adult version of the same shoe.
Kane launched its kids' line last week, and while it's still collecting data, sales for the whole business "just spiked the last couple of days," Gagliardi said on Friday. "I attribute that to selling additional kids' shoes." Kane has rapidly grown its business since its founding in June 2021. Last year, the business grew 250%.
On reports its next batch of earnings on March 21 but last reported a 50.4% rise in net sales for the third quarter, its "strongest quarter in history." In November, it raised its full-year guidance for net sales for 2022.
'Capture that consumer at a younger age'
At their core, Kane and On's products are geared towards dedicated athletes in physically-demanding sports.
Kane has developed shoes for NFL teams and launched collaborations with Crossfit athlete Eric Hinman and Olympian ice hockey forward Hilary Knight. Earlier this year, On announced partnerships with Olympic champion Kristian Blummenfelt, Ironman world champion Chelsea Sodaro and 2022 Ironman 70.3 world championship silver medalist Paula Findlay. It's also worked closely with tennis champion Roger Federer, who has his own shoes for the brand, including the Roger Clubhouse Mid, the Roger Advantage and the Roger Pro Clay.
It might seem counterintuitive that brands focused on ideal performance and recovery for athletes would make a kids' shoe. But, the companies say their shoes are perfect for recess, sports practice and the toll that growing up can take on one's body.
On, for instance, wanted to make shoes "to provide young movers the ability to endure those occasional spurts," Gérald Marolf, the company's head of product, said in a statement. Kane's Gagliardi said that kids "are being a lot more active these days, playing multiple sports." "We wanted to put the kids into something that lets their feet breathe and has recovery attributes that the adults are getting at the pro and fitness level," he said.
Outside of athletic footwear, many brands are building out their kids' lines. Boot companies like Ugg and Dr. Martens and sandal companies like Birkenstock and Crocs sell a variety of kids' shoes in different colors and sizes. In fall 2021, Sam Edelman launched a kids' collection of ballet flats, riding boots, sneakers, combat boots and loafers. Even designer brands like Burberry and Christian Louboutin are getting on board.
"We're starting to see [kids' shoes] from brands that are doing fairly well in the market and growing quickly and maybe looking at kids as another area of growth," Beth Goldstein, footwear industry analyst at Circana, told Modern Retail. "Obviously, they're looking to what's next and to maybe capture that consumer at a younger age and get kids into the brand and create kind of lifelong customers."
Children's apparel as a whole is seeing more interest over the last few years. Major brands such as Walmart, Target and Kohl's have launched new lines or hosted kids' fashion shows. Saks Fifth Avenue added 60 new brands to its children's category in 2021 alone. In October 2021, the vice president and general manager of Kids Foot Locker told Modern Retail that kids was one of the "fastest-growing banners in all of Foot Locker."
Imitation can play a big role in demand for kids' footwear. Some kids may see their parents or favorite athletes wear certain brands and want to copy them. "Kids are… much more aware of brands that are out there, because they are on social media, for better or for worse," Goldstein said. "There's definitely a 'mini me' kind of trend out there that many brands… have been able to take advantage of over the last number of years in building their kids' businesses."
Price remains an important piece of the puzzle. A pair of kids' sneakers is about $43 on average, Goldstein said. That's lower than Kane's $60 price tag and — depending on the model — a significant drop from On's Cloud Play ($99.99) and Cloud Sky ($109.99).
While higher-income families may be able to pay for more expensive kids' shoes, many families are feeling the pressure from inflation. Apparel prices in January were 0.8% higher than they were in December, according to the Bureau of Labor Statistics.
"We do see that households with kids are generally underperforming the market in footwear," Goldstein said. "It's a tricky time. But that doesn't mean that there isn't an opportunity for specific products that have a customer that is willing to pay."