Podcasts
// October 7, 2021 ■ 3 min read
'Billion dollar brand': Kids Foot Locker's Jill Feldman on the retailer's ambitions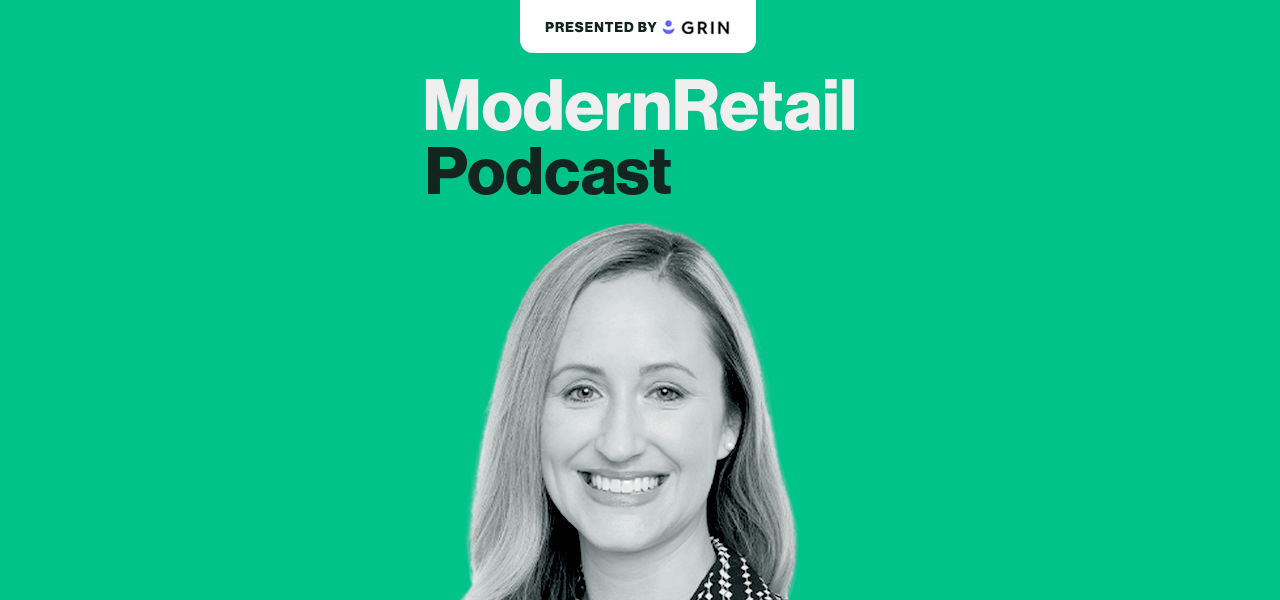 Subscribe: Apple Podcasts | Stitcher | Google Play | Spotify | RSS
Kids Foot Locker has big plans to be the number one shoe retailer for kids.
According to Jill Feldman, the vp and general manager of Kids Foot Locker, she aims to make it a billion-dollar brand. "That's not quite doubling [where it is now]," she said on the Modern Retail Podcast, "but we have had really big momentum recently."
There are a few major things Feldman is focusing on: for one, expansion. That includes expanding the product selection, but also Kids Foot Locker's retail footprint. "We actually are planning on expanding our store base, which I know is a little bit unusual in retail right now,' she said. Part of that mandate is finding the best new locations, she explained, while also diversifying away from older spaces like malls.
"We're finding ways to really become embedded in the neighborhoods where our customers live," she said.
But physical expansion is only a small part of her focus. Feldman is working on revamping the entire in-store experience, as well as continue forging unique brand partnerships. Her team is "coming up with amazing collaborations between [companies like] a food brand or sometimes toy brands," she said.
All of these endeavors are aimed at targeting Kids Foot Locker's core customers: sneakerheads. For the most part, that title is often thought of as a certain type of (often male) hype beast. But, according to Feldman, "we have a young generation of sneakerheads as well."
With this, the hope is to continue growing the Kids Foot Locker brand — both in customers, revenue and stores. "It's one of the fastest-growing banners in all of Foot Locker," she said.
Here are a few highlights from the conversation, which have been lightly edited for clarity.
Her three areas of focus
"We're having huge momentum in the kids space. It's one of the fastest-growing banners in all of Foot Locker. We have a belief that we can take Kids Foot Locker to actually be a billion-dollar brand in the next few years. So, I've really been working on a growth strategy really centered around the things that we already do great today, but we just want to amplify. Those really come down to three main things. We have a really premium portfolio of products and brands; we have great experiences for kids in our stores; and we're really a part of communities… Our growth strategy really revolves around taking all three of those things to the next level."
Creating stores for sneakerheads
"Our customers love sneakers — the parents tend to be sneakerheads, and we have a young generation of sneakerheads as well. There is something about touching and feeling and seeing the product — and, for kids, trying it on — that you just can't get from an online experience. One of the things I think that really stands out about our experience is the fact that we are 100% dedicated to kids, which is somewhat unique in our space. We hire associates and train them to make sure that they're really good, not just with the parents but also with kids. Not everybody can connect with kids. So that's something really special about our stores."
Foot Locker's collab strategy
"We have a whole team within Foot Locker who really works on what we call energy and concepts: really bringing exclusivity to Foot Locker and Kids Foot Locker. And they are coming up with amazing collaborations between [companies like] a food brand or sometimes toy brands or other things. And we're really finding a lot of success in customizing that for kids. Last holiday, we had a really popular collaboration with Puma and L.O.L. Surprise Dolls. [One may ask] 'Oh, does that fit with sneaker culture?' But it definitely did. We got a ton of new customers in from that. So I think there is a lot of energy in the kids market as well."