True Religion is eyeing more partnerships and influencers under its first CMO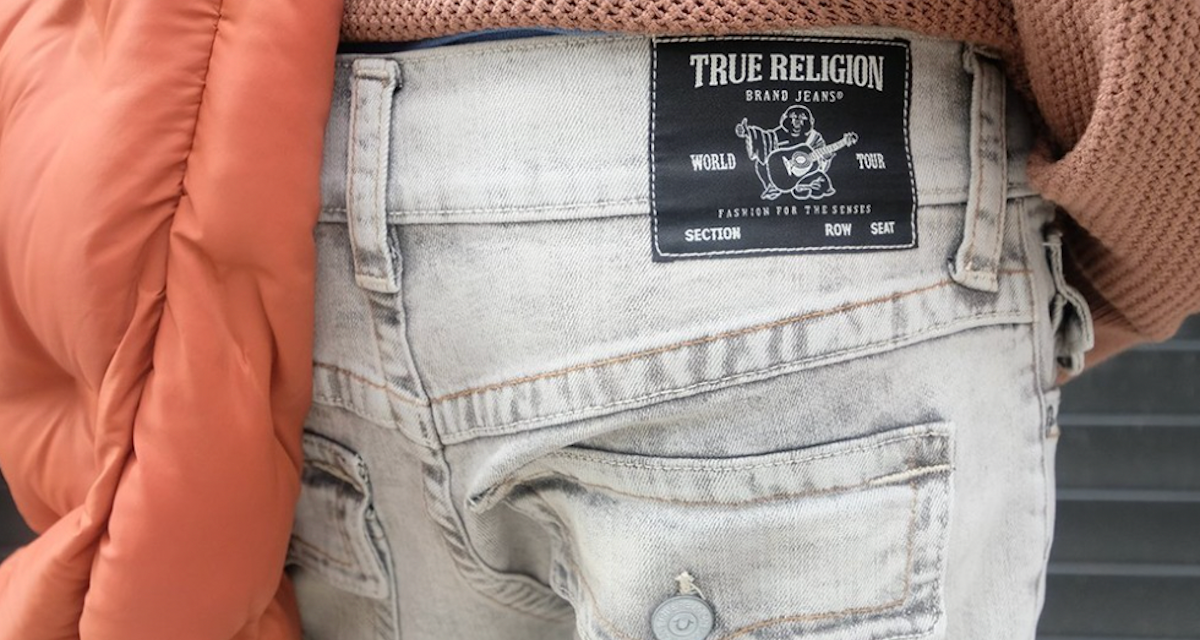 True Religion
Three months into her job as True Religion's first CMO, Kristen D'Arcy has worked to grow the brand's reach through more tailored digital content, partnerships with athletes and musicians and a larger influencer program.
Chief marketing officer is a position that nearly every other major apparel brand has, but a new one for True Religion. Until now, the men's and women's design teams have largely overseen marketing efforts. But starting in July, the apparel brand brought the entire operation under one person. D'Arcy told Modern Retail that CEO Michael Buckley decided that now was the right time to create a streamlined role, one that would focus on boosting awareness of the brand and bringing in new customers. D'Arcy's appointment comes as True Religion looks to triple its online business, hit $500 million in revenue and become a digital-first DTC company.
A big focus for D'Arcy is upping True Religion's influencer and partnership strategies. Up until now, these have been more piecemeal. Already, D'Arcy and her colleagues have put together larger collaborations and campaigns to better centralize and strengthen the brand's marketing across platforms. True Religion has planned its marketing through January and will have the spring strategy set in the next few weeks, according to D'Arcy.
In an interview, D'Arcy said one of her main goals as CMO is to deliver a more modernized, digital-first approach to marketing that involves putting out a wide variety of content unique to each platform. "It's not a one-size-fits-all, here's a static ad and let's hope it works," she said.
"It's really designed to bring people in, get them to understand the talent, get them to know our brand more," D'Arcy said. "Perhaps they'd heard about us in the past but didn't quite realize who we are today. All of that is strategically designed in order to drive that new customer acquisition."
One of D'Arcy's first projects has been executing True Religion's holiday campaign, which debuts this week and runs through December. The campaign, which has the tag line "style is a gift," will be a multi-channel effort, with copy and video pushed to True Religion's various social platforms. True Religion will also hold an Instagram takeover by eight of its influencers, one per week for eight weeks. The influencers will pick out three items from True Religion's holiday gift guide, two to give away and one to keep.
True Religion has worked with influencers and celebrities before, notably by making them seasonal brand ambassadors who would appear in advertisements or on billboards, or by giving them roles in a campaign. In 2018, it tapped Bella Hadid as the face of its fall campaign, and in 2015, it hired NBA player Russell Westbrook as campaign creative director. Its new campaign focuses more on nano-influencers or micro-influencers, although D'Arcy hopes to make the influencer program "even bigger and ongoing."
D'Arcy also plans to bring the new holiday campaign into the physical world. On November 19, True Religion will partner with the Los Angeles Rams, dressing the cheer team and its mascot in True Religion garb during the game against the Seattle Seahawks. True Religion is inviting influencers to the event and sprinkling campaign imagery throughout the stadium.
"Strategically speaking, if you think about going after new audiences, football is the number one sport in America," D'Arcy said. With the Rams partnership, "we're excited to see how this all comes to life and if it moves the needle, both in the L.A. market for sales online and in our stores, as well as nationally, given the national TV coverage that will be a part of this," she said.
In surveys, True Religion's customers have indicated that they are interested in sports, as well as rap and hip hop, D'Arcy said. "We'll be continuing to lean into that as we expand," she explained. As a streetwear brand, True Religion has collaborated with artists including Chief Keef, 2 Chainz and Dreezy on collections of joggers, jackets and jeans. For its new holiday campaign, True Religion is working with Quavo and India Love.
True Religion has a "fairly small" number of influencers that it taps for the day-to-day. D'Arcy wants to bring this number up to 500 by the holidays. It's a lofty goal, she acknowledged, but one that would help the brand to bring on more customers, including younger ones. More apparel companies, including Abercrombie and Fruit of the Loom, have built up influencer programs in recent years.
True Religion gets the best return on ad spend from influencer content, and it's also been a helpful retargeting mechanism, D'Arcy said. "It's about the brand being elevated, but then to actually see it on somebody that looks like you, we found, has been a really powerful driver for conversion. So, that is why we know we have to scale it."
Like other retail departments, marketing teams have had to stretch campaign and ad dollars amid high inflation. The consumer landscape is tough, too; shoppers are pulling back on discretionary spending, and U.S. holiday sales are poised for their slowest rise in five years, according to Deloitte.
"There are 100 times more brands on Shopify than ten years ago," Polly Wong, president of the marketing firm Belardi Wong, told Modern Retail. "The competition for wallet share is fierce, both online and on the department store floor. At the same time, the cost of marketing is 20% to 30% higher than it was three years ago, eroding margins and making it harder to fund new customer acquisition."
True Religion has appointed a slew of new executives in recent months as it looks to build its business. Last November, it named Tina Blake its first-ever senior vice president of women's design and brand image, and this past March, it named Jim Kushner its new executive vice president of wholesale sales for North America. Both have sizable goals; Blake, to bring the women's business on par with men's, and Kushner, to double North America's wholesale revenue over the next three years. True Religion also hired Sandip Grewal as its first chief financial officer in July 2022.
With a new CMO, "I imagine the biggest task… will be to make True Religion relevant in culture," Carly Sutherland, a brand and communications strategy consultant, told Modern Retail. She pointed out that many shoppers may group True Religion in with once-buzzy 2000s brands that have since fizzled out, like Ed Hardy, Von Dutch, Axe and Juicy Couture.
"While I think growing their roster of influencers will help the brand be more representative of the market, I think they'll need to prioritize larger-scale storytelling campaigns that conjure up a new connotation," she added. "Although we've seen many trend reports that point to Gen Zs loving Y2K fashion, it's too short-term, and I think they need a strategy that will appeal to a larger audience for years to come."
D'Arcy said that "data and results will underpin everything that we do" and says she is excited to bring True Religion to more customers in more parts of the world — especially as the brand expands its women's assortment and works with up-and-coming designers like Sebastien Ami and Elijah Popo.
"It has felt like a whirlwind, but what the team has accomplished in such a short amount of time is truly incredible," she said. "I feel very fortunate to be here, and I'm really excited about the opportunities ahead."